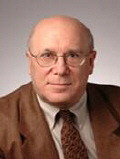 Philip E. Rubin, Ph.D., BBCSS Chair
CEO, Haskins Laboratories and Professor Adjunct, Department of Surgery, Otolaryngology, School of Medicine, Yale University School of Medicine
In this first iteration of a regular newsletter feature to introduce the members of BBCSS, we place the spotlight on Dr. Rubin, who has served as the Chair of BBCSS for over four years.
What is your current position and area of research?
Haskins Laboratories has a primary focus on the science of the spoken and written word, including speech, language, and reading and their biological basis. My personal research spans a spans a number of disciplines, combining computational, engineering, linguistic, physiological, and psychological approaches to study embodied cognition, most particularly the biological bases of speech and language. I am best known for my work on articulatory synthesis (computational modeling of the physiology and acoustics of speech production), sinewave synthesis, signal processing, perceptual organization, and theoretical approaches and modeling of complex temporal events.
What led you to this field of research?
As an undergraduate student at Brandeis University, I became interested in computers and the cognitive science "revolution" and joined a study program that combined psychology and linguistics. Through this program, I learned about a unique group of researchers at a small place called Haskins Laboratories. Their eclectic, multidisciplinary approach appealed to me, along with their strong interest in the biological bases of language. I started at Haskins Laboratories as a graduate student and have been there ever since – with the exception of a 4 year stint at the National Science Foundation.
What has been the biggest change in the behavioral and social sciences during your career?
(Dr. Rubin, quite accurately, identified a long list of enormous changes in this rapidly developing field. Here we list only three.)
The enormous growth and progress in neuroscience and neuroimaging and their use in areas that include social neuroscience, affect and emotion, sensory systems such as vision, language, cognition, and behavior.

Computational modeling of brain, mind, and behavior.

The rapid expansion (post 9/11) in behavioral work related to national security and intelligence.
What do you enjoy most about being the chair of BBCSS?
I enjoy the astounding brilliance and enthusiasm of the many scientists and staff connected with The National Academies. I have made many new friends and continue to learn an enormous amount at each BBCSS meeting – and I get to visit DC!
What is the most important thing you would like to see the behavioral and social sciences achieve in the next 10 years?
Development of a comprehensive research agenda for "an integrative science of the mind." The grand challenge of behavior and mind eludes us. The problems are hard. The benefits could be profound. From health to technology, many of the most difficult issues that we face are behavioral. Now is the time to start planning how to confront this challenge and implementing the hard work that is needed.
What is your favorite book of all time?
(Dr. Rubin narrowed it down to his top 3 favorites!)
One Hundred Years of Solitude by Gabriel Garcia Marquez
The Tin Drum by Gunter Grass
Fear and Loathing in Las Vegas by Hunter S. Thompson