Workforce Development and Intelligence Analysis: A Workshop
Agenda - 9:00 a.m. - 5:00 p.m.

The workshop was one of three workshops held on January 24, 2018 in Washington, D.C. The workshops were designed to gather information for the Decadal Survey of Social and Behavioral Sciences for Applications to National Security. Input from the research communities is critical to the success of the SBS Decadal Survey. In advance of and during the workshops, research ideas and comments on ideas are encouraged. We encourage you to share your research ideas and feedback on our IdeaBuzz Challenge site.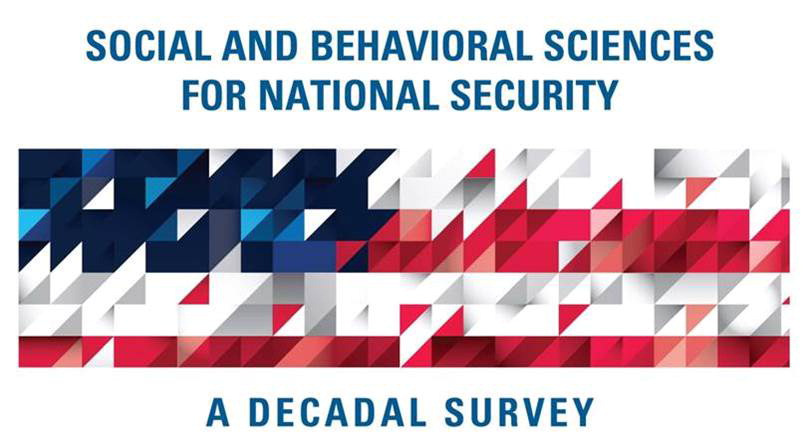 An archived version of the workshop webcast will be available sometime in early to mid-February.



Workshop Planning Committee Members
Noshir Contractor (Chair), Northwestern University
Paul R. Sackett, University of Minnesota
Gary G. Bernstein, The Ohio State University
Nancy Cooke, Arizona State University
Carmen Medina, MedinAnalytics, LLC
Jonathan Moreno, University of Pennsylvania
Gerald (Jay) Goodwin, Army Research Institute for Behavioral and Social Sciences



(Biographies will be posted when available)
Paul Sackett
, Chair, Committee on a Decadal Survey of Social and Behavioral Sciences for Applications to National Security

Sujeeta Bhatt
, Study Director, Decadal Survey of Social and Behavioral Sciences for Applications to National Security

William "Bruno" Millonig
, Acting Director of Science and Technology, Office of the Director of National Intelligence


Ted Clark, CENTRA Technology, Inc.
Eric Eisenberg, University of South Florida
Jill Ellingson, The University of Kansas
Steve Fiore, University of Central Florida
Kara Hall, National Cancer Institute
Scott E. Page, University of Michigan
Nancy Tippins, CEB Valtera
Brian Uzzi, Northwestern University
Andrew Ysursa, Salesforce
Steve Zaccaro, George Mason University









January 24, 2018 - Three Public Workshops (Washington, DC)

- Learning From the Science of Cognition and Perception for Decision-Making

- Workforce Development and Intelligence Analysis

- Understanding Narratives for National Security Purposes



Upcoming Events



March 26-27, 2018 - Fifth Committee Meeting (Location TBD)

July 25-26, 2018 - Sixth Committee Meeting, (Location TBD)


Decadal Survey Project Page
#SBSDecadalSurvey

Sponsor
Office of the Director of National Intelligence

---