Thank you for visiting the Board on Children, Youth, and Families website!


The Board on Children, Youth, and Families (BCYF) is a non-governmental, scientific body within the National Academies of Sci­ences, Engineering, and Medicine that convenes top experts from mul­tiple disciplines to analyze the best available evidence on critical issues facing children, youth, and families today. Our ability to evaluate research simultaneously from the perspectives of the biological, behavioral, health, and social sciences allows us to shed light on innovative and influential solu­tions to inform the nation. Our range of methods—from rapidly convened workshops to consensus reports and forums—allows us to respond with the timeliness and depth required to make the largest possible impact on the health and well being of children, youth, and their families throughout the entire life­cycle. BCYF reports provide independent analyses of the science and go through a rigorous external peer review process.


For a Graphic Illustration of the Board's work, please visit ►
here
.

BCYF is a joint activity of the Division
of Behavioral
and Social Sciences and Education (DBASSE) and the Health and Medicine Division (formerly the Institute of Medicine (IOM)).














Subscribe to

BCYF News

--a free quarterly newsletter of the Board on Children, Youth, and Families, coming early winter 2017 ►here




Social Justice and Equity across the Life Course
View the video from BCYF's meeting, which took place on May 11, 2015: ► Meeting Agenda


---
Investing in the Health and Well-being of Young Adults

Young adulthood—ages approximately 18 to 26—is a critical period of development with long-lasting implications for a person's economic security, health, and well-being.
Published in 2014, a report from the IOM/NRC laid out a set of recommendations for investing in young adults.
In this video, hear from young adults themselves on how to best invest in their health and well-being.


---
BCYF Reports: Ways We Communicate

We are always looking for the most current and useful communication method to disseminate condensed information from our reports to audiences nationally and internationally. For a list of current BCYF communication products please go ►
here
.

Training the Future Child Health Care Workforce to Improve Behavioral Health Outcomes for Children, Youth, and Families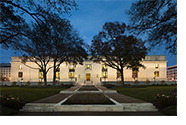 November 29-30, 2016

2101 Constitution Avenue, NW
Room 120
Washington, DC 20418

This workshop will focus on the development and training of an integrated health care workforce that promotes family-focused behavioral health and wellbeing of children and youth. Agenda

Call for posters | Register for this event

More Information


---
Funding Landscape for Preschool with a Highly Qualified Workforce
December 12, 2016

(12:00 - 2:00 pm EST)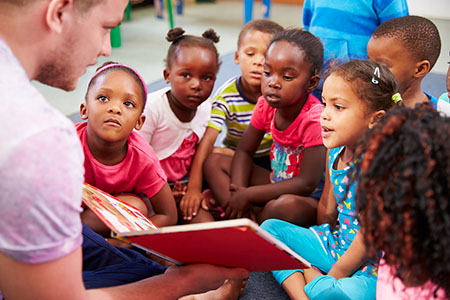 Experts will discuss and review examples of financing mechanisms that are currently employed to support high quality preschool programs that include standards for workforce qualification requirements and compensation that is comparable to elementary educators in the same school system.

Register for this event

More information

---
See a listing of all upcoming BCYF events


For a full listing of the Board's publications by year, please visit here.


---
Ensuring Quality and Accessible Care for Children with Disabilities and Complex Health and Educational Needs: Proceedings of a Workshop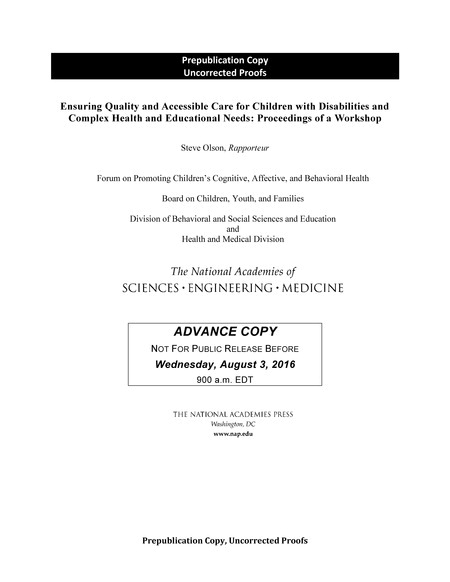 These proceedings from the Forum on promoting Children's Cognitive, Affective, and Behavioral Health summarize a workshop held in December 2015 that explored the needs and challenges faced by individuals and families affected by disabilities and complex conditions and opportunities and innovative approaches for those conditions.

More Information

---
Parenting Matters: Supporting Parents of Children Ages 0-8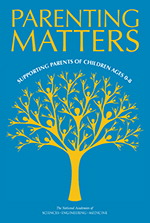 This report from the Board on Children, Youth, and Families reviews research on parenting practices and identifies effective practices. The report also recommends way agencies and others can support interventions that help more parents learn about effective parenting practices.

More Information | View the Report Release Webinar

---
Preventing Bullying Through Science, Policy, and Practice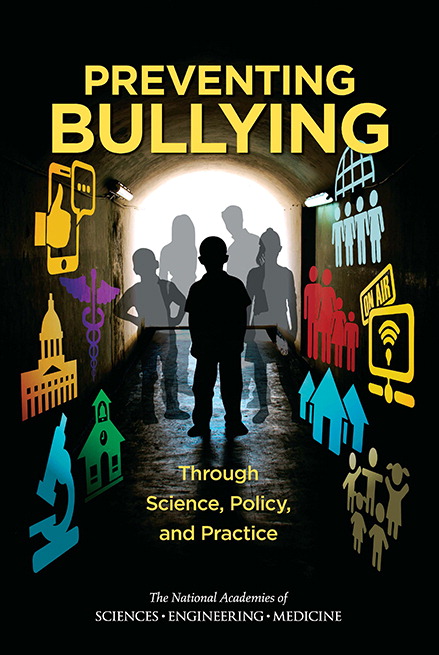 This new report from the Board on Children, Youth, and Families, and the Committee on Law and Justice evaluates the state of the science on biological and psychosocial consequences of bullying as well as the context, scope, and impact of the problem. The report also outlines next steps in prevention for policymakers, parents, educators, healthcare providers, and others concerned with the care of children.

More Information


---
Advancing the Power of Economic Evidence to Inform Investments in Children, Youth, and Families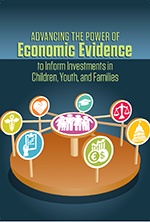 This report highlights the potential for economic evidence to inform investment decisions for interventions that support the overall health and well-being of children, youth, and families. This report from the Board on Children, Youth, and Families describes challenges to the optimal use of economic evidence, and offers recommendations to stakeholders to promote a lasting improvement in its quality, utility, and use.

More information





► Reducing Child Poverty: A Planning Meeting

► Financing Early Care and Education With a Highly Qualified Workforce: A Study

► >Research Issues in the Assessment of Birth Settings: A Study

► Summertime Experiences and Child and Adolescent Education, Health, and Safety: A Study