Description


An ad hoc steering committee will plan and conduct a 2-day workshop aimed at advancing the understanding of the human factors/human systems integration issues associated with the full integration of Unmanned Aerial Systems (UAS) into the National Airspace System (NAS). The focus will be on human interaction considerations relevant to the design and operations of Unmanned Aerial Systems (UAS) technology, particularly within the context of implementing automation capabilities within ground control stations (GCS). The workshop will highlight existing human factors and human-systems integration research while identifying opportunities to address gaps and opportunities in research, application, and implementation. The committee will define the specific topics to be addressed, develop the agenda, and select and invite speakers and other participants. After the workshop, proceedings of a workshop of the presentations and discussions at the workshop will be prepared by a designated rapporteur and published following the National Academies' policies and procedures for such publications, including the standard review procedures.

The activity is sponsored by NASA.


---
Planning Committee



Nancy Tippins, (chair), CEB
David R. Arterburn, University of Alabama in Huntsville
Ellen Bass, Drexel University
John-Paul B. Clarke, Georgia Institute of Technology
Mary Cummings, Duke University
Doug Davis, Northrop Grumman Aerospace Systems
Mica Endsley, SA Technologies, Inc
John Hansman, Massachusetts Institute of Technology
Christopher Miller, Smart Information Flow Technologies
Julie Ryan, National Defense University


---
Related Reports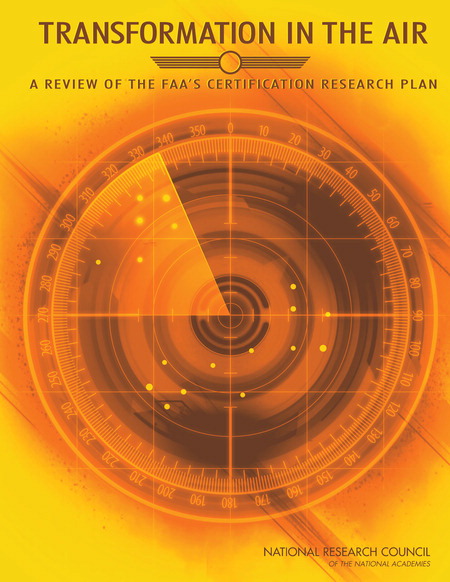 Transformation in the Air: A Review of the FAA's Certification Research Plan (2015)
The Federal Aviation Administration (FAA) is currently undertaking a broad program known as Next Generation Air Transportation System to develop, introduce, and certify new technologies into the National Airspace System. This report assesses the FAA's plan for research on methods and procedures to improve both confidence in and the timeliness of certification of new technologies for their introduction into the National Airspace System. The report also makes recommendations to include both ground and air elements and document the plan's relationship to the other activities and procedures required for certification and implementation into the National Airspace System.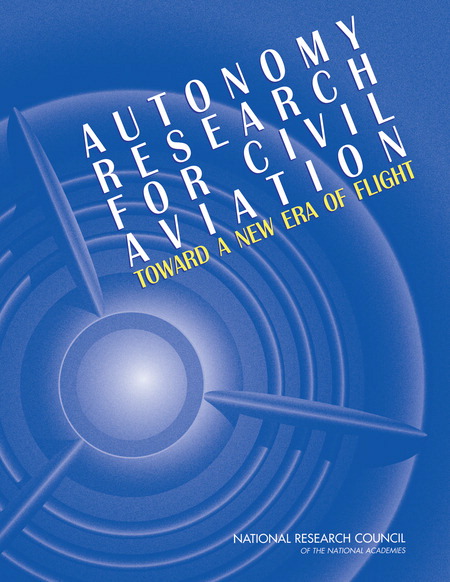 Autonomy Research for Civil Aviation: Toward a New Era of Flight
(2014)
The development and application of increasingly autonomous (IA) systems for civil aviation is proceeding at an accelerating pace, driven by the expectation that such systems will return significant benefits in terms of safety, reliability, efficiency, affordability, and/or previously unattainable mission capabilities. This report identifies key barriers and suggests major elements of a national research agenda to address those barriers and help realize the benefits that IA systems can make to crewed aircraft, unmanned aircraft systems, and ground-based elements of the national airspace system. This report develops a set of integrated and comprehensive technical goals and objectives of importance to the civil aeronautics community and the nation.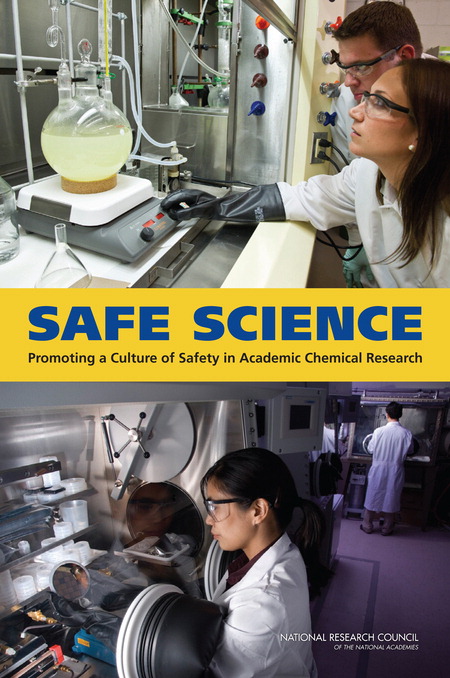 Safe Science: Promoting a Culture of Safety in Academic Chemical Research (2014)
Recent serious and sometimes fatal accidents in chemical research laboratories at United States universities have driven government agencies, professional societies, industries, and universities themselves to examine the culture of safety in research laboratories. These incidents have triggered a broader discussion of how serious incidents can be prevented in the future and how best to train researchers and emergency personnel to respond appropriately when incidents do occur. As the priority placed on safety increases, many institutions have expressed a desire to go beyond simple compliance with regulations to work toward fostering a strong, positive safety culture: affirming a constant commitment to safety throughout their institutions, while integrating safety as an essential element in the daily work of laboratory researchers.

This report takes on this challenge; it examines the culture of safety in research institutions and makes recommendations for university leadership, laboratory researchers, and environmental health and safety professionals to support safety as a core value of their institutions. The report discusses ways to fulfill that commitment through prioritizing funding for safety equipment and training, as well as making safety an ongoing operational priority.




Upcoming Workshop
January 10-11, 2018
NAS Lecture Room
2101 Constitution Avenue
Washington, DC

Draft Agenda | Register

---

Staff Information

Daniel Talmage, Study Director
Toby Warden, Board Director
Alan Angleman, ASEB Liaison
Kelly Arrington, Senior Program Assistant

---
For more information, contact:

Kelly Arrington
Phone: (202) 334-3776


Mailing Address

Keck Center
500 Fifth Street, NW
Washington, DC 20001