Workshop on Advancing Systemic Change in Undergraduate STEM Education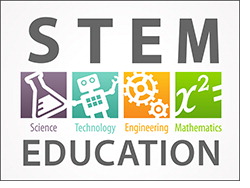 National Academy of Sciences Building
Lecture Room
2101 Constitution Ave., NW
Washington, DC


Register for this event
Agenda


Project Description
This roundtable is being convened to enable leaders from across the STEM policy, research, and implementation
communities of higher education to:

learn from each other's efforts,

work more efficiently to address complex issues related to undergraduate STEM education, and

make collective decisions about future policies and priorities as well as plan their own work based on deeper
understanding of the perspectives of other stakeholders in the system.

The Roundtable will foster ongoing discussion of the challenges to and strategies for improving undergraduate STEM
education among federal officials, the business community, policy makers, educators, and academic scientists,
mathematicians, and engineers. It will provide major federal and national stakeholders with the foundational knowledge
of the evidence base on systemic reform in higher education while fostering ongoing interdisciplinary discussions by
gathering experts from the major stakeholder groups. Roundtable members will learn from each other and other invited
experts about broad systemic issues such as policies and practices that can facilitate or impede reform, effective
approaches to supporting students' learning and engagement, the needs of faculty members as such efforts move
forward, how institutional leaders can encourage and support improvements, and strategies for identifying and
generating resources to support reforms. The major goals of the Roundtable are to:

systemic reforms in undergraduate STEM education (USE).

provide a formal mechanism for ongoing collaboration and communication among stakeholders.

advance discussion among stakeholders about systemic changes which can improve undergraduate STEM education
at the state and national levels including articulation of challenges; identification of leverage points; and identification
of the appropriate roles for federal, state, local, private, and non-profit organizations and institutions.

the portfolio of consensus studies being led by the Board on Science Education (BOSE) and the Board on Higher
Education and the Workforce (BHEW) in the area of STEM education.

Funding to initiate the roundtable is provided by the Keck Foundation and the Educational Testing Service (ETS).


Meetings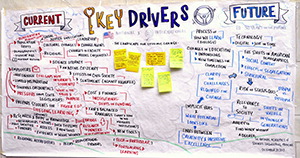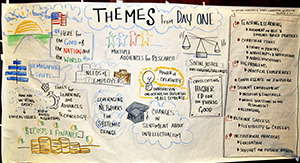 Ann Austin
(Co-Chair), Michigan State University
Mark Rosenberg (Co-Chair), Florida International University
Andrea Beach, Western Michigan University
Kamau Bobb, Georgia Institute of Technology
Erin Dolan, University of Georgia
Levon Esters, Purdue University
Mica Estrada, University of California, San Francisco
Noah Finkelstein, University of Colorado, Boulder
Jeff Gold, California State University Office of the Chancellor
Junius Gonzales, University System of North Carolina
Cassandra Horii, California Institute of Technology
Collins Jones, Montgomery College
Patty Lopez, Intel Corporation
Cordelia Ontiveros, California State Polytechnic University, Pomona
Annette Parker, South Central College
Ann Quiroz Gates, University of Texas, El Paso
Chris Rasmussen, San Diego State University
Barbara Schaal, Washington University in St. Louis
Susan Singer, Rollins College
Kyle Swanson, Metropolitan State University
Jim Swartz, Grinnell College


Howard Gobstein
, Association of Public Land Grant Universities
Mary Heiss, American Association of Community Colleges
Lynn Pasquerella, Association of American Colleges and Universities
Toby Smith, Association of American Universities
Robin Wright, National Science Foundation


Kerry Brenner, Study Director
Layne Scherer, Program Officer, Board on Higher Education and the Workforce
Tiffany Taylor, Research Associate
Leticia Garcilazo Green, Senior Program Assistant