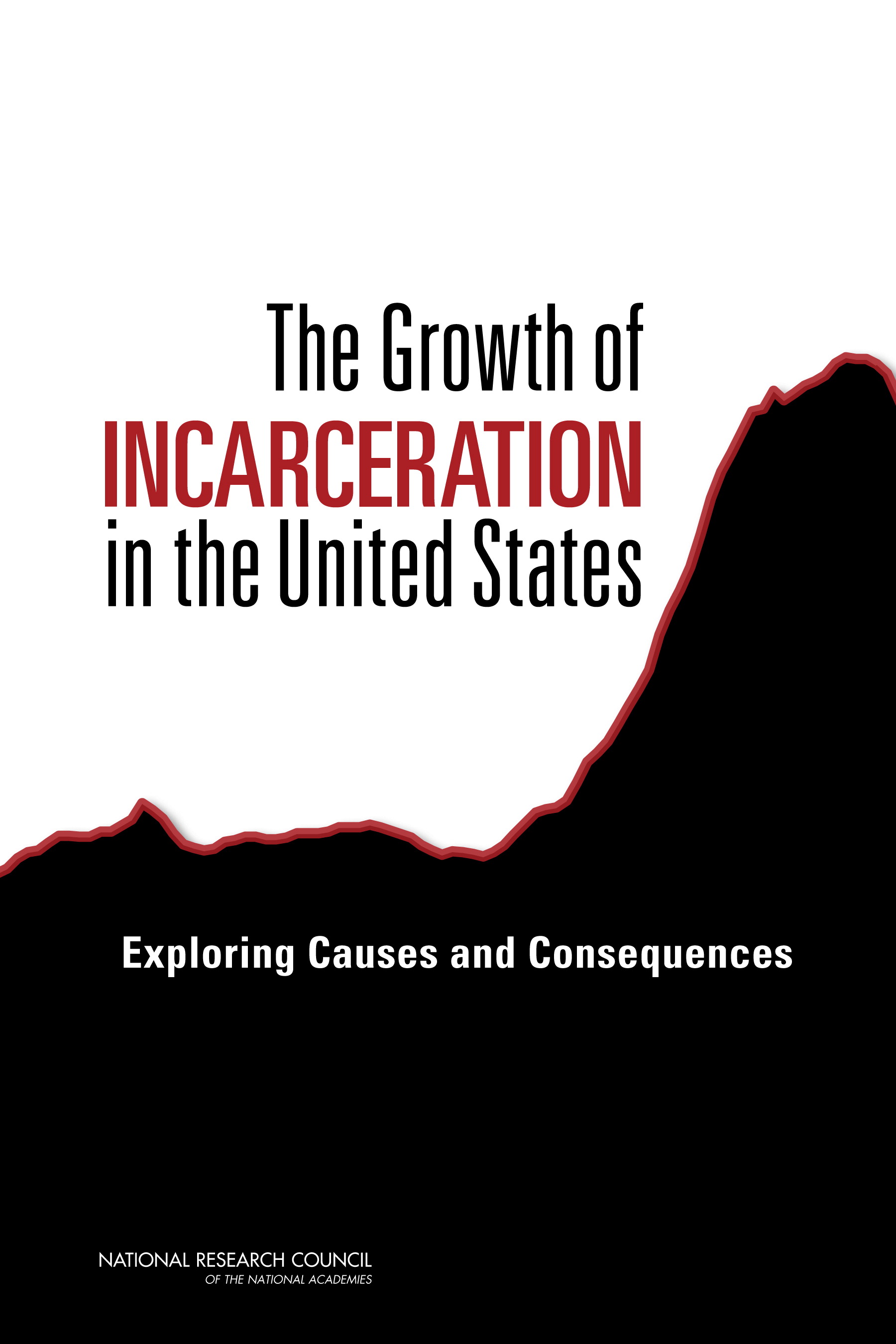 View, buy or download the report

---
Infographic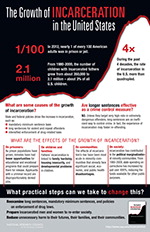 View or download the infographic
---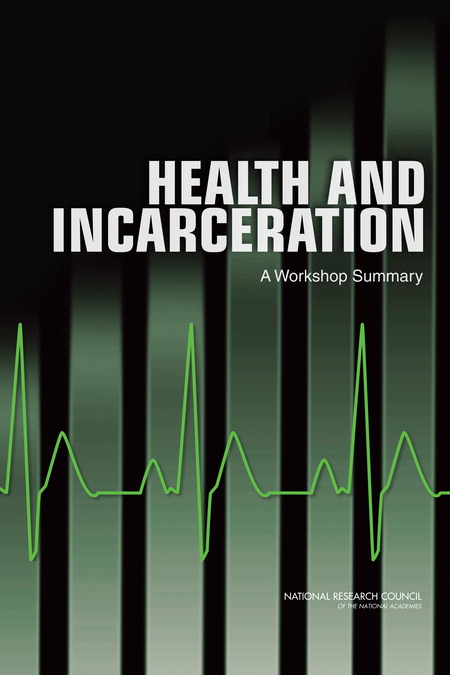 Health and Incarceration: A Workshop Summary provides perspective on an important set of policy issues. Undertaken in conjunction with the report on the causes and consequences of high rates of incarceration in the United States, it is a valuable compendium of expert insights and policy ideas for health professionals and policy makers working on these issues.


After decades of stability, U.S. federal and state prison populations escalated steadily between 1973 and 2009, growing from about 200,000 people to 1.5 million. The increase was driven more by changes in policy -- measures that imprisoned people for a wider range of offenses and imposed longer sentences – than by changes in crime rates. Has this greater reliance on incarceration yielded significant benefits for the nation, or is a change in course needed?

To answer that question, a committee of the National Research Council examined the best available evidence on the effects of high rates of incarceration. The committee found no clear evidence that greater reliance on imprisonment achieved its intended goal of substantially reducing crime. Moreover, the rise in incarceration may have had a wide range of unwanted consequences for society, communities, families, and individuals. The committee's report, The Growth of Incarceration in the United States: Exploring Causes and Consequences, urges policymakers to reduce the nation's reliance on incarceration and seek crime-control strategies that are more effective, with better public safety benefits and fewer unwanted consequences.

In a democratic society, policymakers need to consider not only empirical evidence but also principles and values as they determine policies for punishment. The following four principles have helped shape criminal justice in the United States and Europe for hundreds of years. Policymakers should consider these principles as they weigh sentencing and prison policies:

Proportionality: Is the severity of sentences appropriate to the seriousness of the crime?
Parsimony: Is the punishment the minimum necessary to achieve its intended purpose?
Citizenship: Do the conditions and consequences of punishment allow the individual to retain his or her fundamental status as a member of society, rather than violating that status?
Social justice: Do prison policies promote and not undermine the nation's aspirations to be fair in terms of the rights, resources, and opportunities people have?
These principles should complement the objectives of holding offenders accountable and combating crime. Together, they help define a balanced role for the use of incarceration in U.S. society.


---
See the Dissemination Toolkit
Issue Briefs and Report Brief
Figures from Report
Videos and Infographic
Report Brief: Summary of Report Findings
---
Brown University hosted a forum to discuss findings from the report and their implications.
More Information | Watch the archived webcast

---

The Many Causes of America's Decline in Crime – The Atlantic (February 11, 2015)

In a Safer Age, U.S. Rethinks Its "Tough on Crime" System – The New York Times (January 13, 2015)

Caught: The Prison State and the Lockdown of American Politics – NPR (January 7, 2015)
Listen to the Story

Protests shine light on deeper issues with modern justice – The Boston Globe (December 16, 2014)

Guest Opinion: America's morally adrift prison policies – The Herald News (December 9, 2014)

State Lawmakers Want to Look at Alternatives for Non-Violent Offenders — Eyewitness News KOB4 (November 7, 2014)

Holder: "We Can't Incarcerate Our Way to Public Safety" — The Crime Report (September 24, 2014)


Holder Cites Findings of Report
On May 8, at a symposium of the National Association of Attorneys General, U.S. Attorney General Eric Holder discussed the report. Holder called it a "landmark study" that brings into sharp focus the importance of efforts to make the criminal justice system more efficient and effective. Video Clip | Full Speech

Press Release (April 30, 2014)

? More Media Coverage