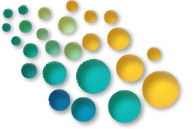 Collaborative on Creating an Integrated Health Care

Workforce to Improve Cognitive, Affective, and Behavioral
Health Outcomes for Children and Families

---

Objectives
Raise awareness of challenges and opportunities

for advancing education and training for the health care workforce.

Identify and address levers of change

at the discipline level.

Bring together diverse voices and perspectives

to address levers of change at the discipline level.

Create a sense of urgency

around health care workforce education and training.

Document the impact

of the collaborative and stakeholder partnerships.



Visit
www.nas.edu/healthcareworkforce to
learn more about the Workshop on Training the Future Child Health Care Workforce.

This Collaborative is associated with the Forum on Promoting Children's Cognitive, Affective, and Behavioral Health at the National Academies of Sciences, Engineering, and Medicine (the National Academies). This activity does not necessarily represent the views of any one organization, the Forum, or the National Academies, and has not been subjected to the review procedures of, nor is it a report or product of, the National Academies.