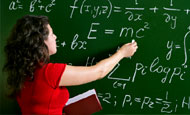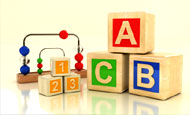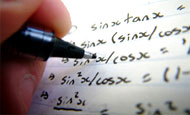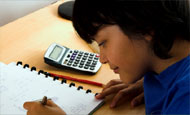 U.S. National Commission on Mathematics Instruction
The National Academy of Sciences is the U.S. adhering body of the International Commission on Mathematical Instruction (ICMI) and it maintains its relationship with the commission through the U.S. National Committee (USNC)/MI. ICMI is a commission of the International Mathematical Union (IMU), which fosters efforts to improve the quality of mathematics teaching and learning worldwide.

WHAT'S NEW



2015 USNC/MI Regional Conferences - NCTM and AMATYC


Friday, November 13, 2015 at the National Council of Teachers of Mathematics Annual Regional Conference in Minneapolis, MN.
"Math is a Verb" - 3:30 to 4:30 p.m., 101 CD, Minneapolis Convention Center

Friday, November 20, 2015 at the American Mathematical Association of Two-Year Colleges Annual Conference in New Orleans, LA.
"Making Math Connections around the World" - 8:00 to 8:50 a.m., Oak Valley Room

2015 USNC/MI Meeting
The next meeting for USNC/MI will be held in the National Academies Keck Center in Washington, D.C. on Saturday, December 5, 2015.



13th International Congress on Mathematics Education (ICME-13) Dates Announced: July 24 - 31, 2016 in Hamburg, Germany


Participants from all over the world are encouraged to come to Hamburg and make ICME-13 a rich experience for all. Congress attendees will experience the very special characteristics of the German mathematics education discussion, which is closely connected to European traditions of didactics of mathematics and has seen important recent developments. Information on the congress can be found on the ICME-13 website.

Those awarded travel grants to attend ICME-13 will be notified by February 1, 2016.

ICME-14 to be Held in Shanghai, China
Shanghai, China, was recently selected to host ICME-14 in 2020. Click here for the complete announcement.

ICMI Study 23 Proceedings Available Online
The Study Conference for ICMI 23 -- Primary Mathematics Study on Whole Numbers -- is being held at the University of Macau, China, from Wednesday, June 3 through Sunday, June 7, 2015. For more information about this conference, visit the study conference website. To view the ICMI Study 23 proceedings, click here.

Mathematics Education in the U.S. 2012: A Capsule Summary Fact Book


Under the auspices of the National Council of Teachers of Mathematics and the USNC/MI, John Dossey, Katherine Halvorsen, and Sharon McCrone prepared the 2012 update to the "Capsule Summary Fact Book." The 89-page PDF report is available for download.










This material is based upon work supported by the National Science Foundation under Grant Number DRL-1445101. Any opinions, findings, and conclusions or recommendations expressed in this material are those of the author(s) and do not necessarily reflect the views of the National Science Foundation.

To comment on this webpage or report an error, please send feedback to the
BISO Site Manager
.