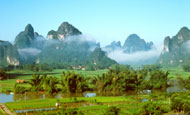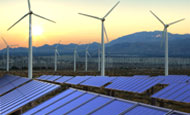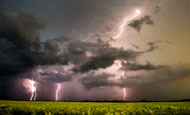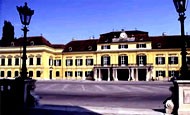 U.S. National Member Organization for iiasa
The National Academies of Sciences, Engineering, and Medicine is the U.S. adhering body of the International Institute for Applied Systems Analysis (IIASA) and it maintains its relationship with IIASA through the U.S. National Member Organization (USNMO). Founded in 1972, IIASA conducts policy-oriented research into problems of a global nature that are too large or too complex to be solved by a single country or academic discipline.

IIASA is particularly known for its interdisciplinary research, combining natural and social sciences with integrated assessment techniques and advanced mathematical methodologies, with a goal of providing policy insight on issues of regional and global importance in the following nine areas:

Advanced Systems Analysis
Air Quality and Greenhouse Gases
Ecosystems Services and Management
Energy
Evolution and Ecology
Risk and Resilience
Transitions to New Technologies
Water
World Population

An introduction to IIASA can be found here: http://www.iiasa.ac.at/web/home/about/whatisiiasa/what_is_iiasa.html. Click here to view "IIASA in Pictures," an helpful introductory video highlighting various IIASA activities and events.
IIASA is known for its interdisciplinary research, combining natural and social sciences with integrated assessment techniques and advanced mathematical methodologies, with a goal of providing policy insight on issues of regional and global importance in the following fields:

GLOBAL PROBLEM AREAS: Energy and Climate Change, Food and Water, and Poverty and Equity
PROGRAM AREAS: Energy, Transitions to New Technologies, Advanced Systems Analysis, Ecosystem Services and Management, Mitigation of Air Pollution and Greenhouse Gases, Evolution and Ecology, World Population, Risk Policy and Vulnerability, and Water.




What's New





IIASA's Postdoctoral Fellowship Program
IIASA also offers a Postdoctoral Fellowship Program. This is an ongoing program that provides funding for several postdoctoral researchers for a 12-24 month period. Annual application deadlines are April 1 and October 1. Further information can be found on

IIASA's website.

Successful candidates are expected to conduct their own research within one of IIASA's research programs or special projects on topics related to IIASA's agenda.



Former YSSPer First-Authors Paper


Lu Liu, a member of the 2016 YSSP cohort, has first-authored a paper for Environmental Research Letters. The paper examines the potentiality of large-scale reservoirs to combat water scarcity, and is a continuation of Liu's work at the YSSP.

The U.S. NMO for IIASA congratulates Lu Liu on her publication. Read the press release here, or download the paper PDF here.



Three YSSP Scientists Receive Additional Funding from IIASA


The U.S. NMO for IIASA congratulates Pablo Ortiz Partida, Hana Mandova, and Yaoping Wang, three members of the 2017 YSSP cohort who will be able to continue their research this year.

Partida received the Mikhalevich Award for excellence in "mathematically and methodologically oriented research," while Mandova and Wang each received a Peccei Award for their policy-oriented research. For the full IIASA article, please visit their News page.



Michael T. Clegg was

elected Chair of IIASA's governing Council

on October 5, 2017. Dr. Clegg has a distinguished scientific career spanning four decades. Most recently, he was Donald Bren Professor of Biological Sciences at the University of California, Irvine. He has served as the NAS Foreign Secretary from 2002 until 2014.

In 2016 and early 2017, Dr. Clegg chaired an IIASA external institutional review committee whose recommendations are currently being implemented.

In 2016, the IIASA Council requested a comprehensive external review of the Institute, covering its processes, activities, and structures. This review was led by Michael T. Clegg (University of California, Irvine). The review team conducted online surveys, site visits, document analysis, and interviews. The U.S. National Member Organization participated through survey responses, detailed feedback, and individual interviews.

The External Review Report was presented to and quickly approved by the IIASA Council at its June 2017 meeting. The key recommendations of the report are that IIASA:

· Continue its legacy and contribution to excellence in science.

· Reflect on and refine IIASA vision and mission.

· Revisit and clarify the value proposition for member countries.

· Focus on governance and leadership reform.

· Modernize internal systems.

· Appoint a task force to support an institutional renewal process.

Howard Raiffa Fellows Program in Decision Science: Donations to the new Howard Raiffa Fellows Program in Decision Science will fund fellowships for postdoctoral or mid-career associate fellows from academia, business, and government to advance the theory and practice of decision science in collaboration with IIASA's network of researchers and collaborators.

Peter E. de Janosi Postdoctoral Fellowship: Donations to this Fellowship fund sponsors a Postdoctoral Fellowship with the particular goal of advancing Dr. de Jánosi's deep interest in applying interdisciplinary analyses to significant public policy and management problems, particularly through integrating the social sciences into IIASA's work.

IIASA Annual Fund: Donations to the Annual Fund will support a 3-month Young Scientist Summer Program (YSSP) Fellowship for a promising young researcher who would otherwise not have funding to take part in YSSP.

IIASA Fund: Donations to the IIASA Fund will support IIASA's research and training activities, promoting global cooperation toward new frontiers in the methodologies and applications of systems analysis. The IIASA Fund provides seed money for innovative research projects and initiatives that would otherwise be beyond IIASA's budget.

Contact the USNMO/IIASA
Kathie Bailey, Director
Pam Gamble, Administrative Associate

IIASA OVERVIEWS

IIASA REPORTS




IIASA RESEARCH UPDATES

IIASA VIDEOS ON YOUTUBE

IIASA RESOURCES



Core support for USNMO/IIASA is provided by the National Science Foundation under Grant No. OISE-1246585, with policy involvement of the Office of Science and Technology Policy, the Department of State, the Department of Energy, the Department of Commerce (NOAA), the USDA Forest Service, and the Environmental Protection Agency. Any opinions, findings, and conclusions or recommendations expressed in this material are those of the author(s) and do not necessarily reflect the views of the National Science Foundation.

To comment on this webpage or report an error, please send feedback to the BISO Site Manager.