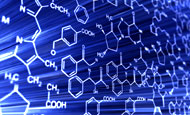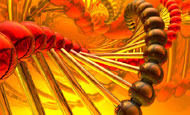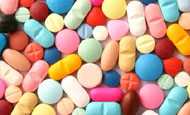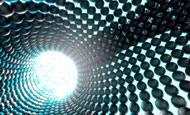 U.S. National Committee for Crystallography
The U.S. National Committee for Crystallography (USNC/Cr) represents U.S. crystallographers in the International Union of Crystallography (IUCr) through The National Academy of Sciences. The IUCr strives to promote international cooperation and publication in crystallography; to facilitate standardization of methods, units, nomenclatures and symbols; and to form a focus for the relations of crystallography to other sciences.

WHAT'S NEW

IUCr Launches New Webpage: "Crystallography Around the World"
As of March 15, 2016, the IUCr website features a new "Crystallography Around the World" page, which serves as a repository to centralize union activities and practitioners. Users can select their country of interest, then browse associations, past and future events, membership lists, and photo galleries. Click here to view the U.S. subpage.

2016 USNC/Cr Summer Meeting: July 23 at the ACA Conference in Denver, CO
The most recent USNC/Cr meeting was held on Saturday, July 23, 2016. This meeting coincided with the annual ACA Conference in Denver, Colorado, held at the Sheraton Hotel from Friday, July 22 through Tuesday, July 26.



2016 ACA Summer School in Chemical Crystallography: June 12 -- June 19 at the University of Notre Dame


The 2016 ACA school was held in June at the University of Notre Dame. Details -- and registration information for the 2017 session -- are available on the summer course website. Applications for next summer will open in January 2017.

The American Crystallographic Association (ACA) Summer Course in Chemical Crystallography is a program that is now into its third decade of instruction in the United States. The current incarnation of the course is directed towards Single-Crystal Chemical Crystallography and Powder Diffraction techniques, as applicable to small molecule studies. While the course is geared towards graduate level attendees, undergraduate students with strong applications have also attended. No prior knowledge of crystallography is expected from attendees. This project is supported by the USNC/Cr through private funds.

Last summer's course at Northwestern University was a tremendous success. Twenty-four students, post-docs, and staff from industry and academia from six different countries (U.S., UK, Kazakhstan, Norway, Peru, and Taiwan) attended the 2015 summer school. Deserving applicants received small scholarships to help offset tuition expenses. Jenny Glusker of the Institute for Cancer Research and George Sheldrick, Professor Emeritus at the University of Gottingen both gave keynote lectures during the Tuesday evening session.



2017 IUCr Congress & General Assembly: August 21-28 in Hyderabad, India


India will host the XXIV Congress and General Assembly of the International Union of Crystallography from August 21-28, 2017. Information on the Congress's scientific program, the abstract submission process, and registration will be posted on the XXIV IUCr Congress & General Assembly website.

IYCr2014 Video Contest Winners Announced
In order to draw in younger students to the wonders of crystallography, a Video Contest was held for K-12 students in the US and Canada. The USNC/Cr supported this contest using private funds. The contest was set up as a Facebook Page where teachers or other school officials could upload videos produced by their students celebrating some aspect of crystallography. The contest was advertised on the IYCr2014 websites and through mass-mailings to various teacher mailing lists.

There were 8 videos posted to the site, all from US based schools. Though this was a much smaller response than was hoped for, the videos were viewed by many individuals and many viewers left comments on the Facebook page. The third place video was viewed by well over 2,000 people! The page will be kept active so that people can continue to view the videos.

Prizes were awarded for the following videos, with links to the videos themselves included:

Honorable Mention Prizes ($50 x 2) are awarded to Black Pine Circle School for Sam W's crystallization experiment video, and Jane, Abe and Daniel's video on scanning paper samples at the ALS.

International Year of Crystallography: 2014
In 1912 Max von Laue showed that X-rays were diffracted by crystals, and in 1913 W. H. and W. L. Bragg demonstrated that the diffraction of X-rays can be used to determine the positions of atoms within a crystal. These groundbreaking experiments mark the birth of modern crystallography. The International Union of Crystallography (IUCr) is marking the centennial of these events by declaring 2014 the International Year of Crystallography (IYCr2014). For more information, please visit the International Year of Crystallography website.

The importance of crystallography for chemistry and a variety of other scientific fields was recently highlighted in an article by USNC/IUPAC member Julia Chan, Jennifer Aitken, and Susan Latturner. Their article, "Celebrating Crystallography," can be found in Volume 92 of Chemical and Engineering News.



Open Access Crystallography: 3D Print Files
Through private funds, the USNC/Cr has supported a project to make interactive 3D visualizations of crystal structures and morphologies accessible to the public. Portland State University's Nano-Crystallography Group website can be utilized to create classroom demonstrations in introductory materials science and engineering courses, as well as in introductory nano-science and nano-technology courses. All of the crystallographic data featured can be freely accessed by anyone. For more details, please visit Portland State University's Nano-Crystallography Group website.







This material is based upon work supported by the National Science Foundation under Grant Number PHY-1441995. Any opinions, findings, and conclusions or recommendations expressed in this material are those of the author(s) and do not necessarily reflect the views of the National Science Foundation.

To comment on this webpage or report an error, please send feedback to the
BISO Site Manager
.