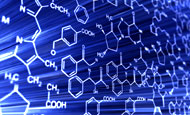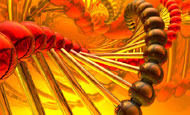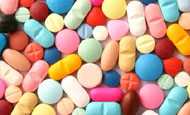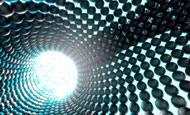 U.S. National Committee for Crystallography
The U.S. National Committee for Crystallography (USNC/Cr) represents U.S. crystallographers in the International Union of Crystallography (IUCr) through The National Academy of Sciences. The IUCr strives to promote international cooperation and publication in crystallography; to facilitate standardization of methods, units, nomenclatures and symbols; and to form a focus for the relations of crystallography to other sciences.

WHAT'S NEW





IUPAP and IUCr Receive €300k Grant from ICSU


The International Council for Science (ICSU) has awarded one of its three €300k grants to IUPAP and IUCr, so that the two unions may begin work on a three-year advanced light source project. Utilisation of Light Source and Crystallographic Sciences to Facilitate the Enhancement of Knowledge and Improve the Economic and Social Conditions in Targeted Regions of the World will focus on lightsources for Africa, Mexico, the Caribbean, and the Middle East. Over the next three years, the aims of the project include the creation of print materials to better explain light sources and the field of crystallography, the launching of five more crystallography laboratories in various parts of the world, and the international exchange of students and researchers.

The project will be led by Sekazi K. Mtingwa and Sandro Scandolo of the IUPAP C13 Commission, and Michele Zema of the IUCr. Partnering organizations will include ICSU Regional Offices, the International Union of Materials Research Societies, the International Centre for Theoretical Physics, and UNESCO.



2017 IUCr Congress & General Assembly: August 21-28 in Hyderabad, India


India will host the XXIV Congress and General Assembly of the International Union of Crystallography from August 21-28, 2017. General information will be posted on the XXIV IUCr Congress & General Assembly website.

Early bird registration for the IUCr 2017 is open until May 31, and registration instructions are available here.

As the length of processing time varies with each applicant, IUCr attendees are encouraged to apply for their conference visas as soon as possible.



IUCr Releases "A Little Dictionary of Crystallography" (2017)


The IUCr Commission on Crystallographic Nomenclature has released the second edition of its "Little Dictionary of Crystallography." This book is meant to be a physical companion to the IUCr's Online Dictionary of Crystallography, and is available for purchase on Lulu.com.



2017 ACA Summer School in Chemical Crystallography


The 2017 ACA Summer Course in Chemical Crystallography was held at Northwestern University from June 25 through July 2, 2017. The ACA Summer Course has been a continual success for more than 25 years, instructing new crystallographers in both small molecule and powder diffraction techniques. For more information, please visit the course website http://acasummercourse.net/.

The USNC/Cr is proud to provide funding for graduate students to attend the summer course. Travel awards are given to U.S. and Latin American students, and the USNC/Cr makes an additional effort to assist Latin American students who did not receive travel awards. The course is organized by ACA President and USNC/Cr member Amy Sarjeant, Charlotte Stern of Northwestern, Christos Malliakas of Northwestern, and Allen Oliver of Notre Dame.

IUCr Launches New Webpage: "Crystallography Around the World"
As of March 15, 2016, the IUCr website features a new "Crystallography Around the World" page, which serves as a repository to centralize union activities and practitioners. Users can select their country of interest, then browse associations, past and future events, membership lists, and photo galleries. Click here to view the U.S. subpage.

Impact of 2014's International Year of Crystallography
In 1912 Max von Laue showed that X-rays were diffracted by crystals, and in 1913 W. H. and W. L. Bragg demonstrated that the diffraction of X-rays can be used to determine the positions of atoms within a crystal. These groundbreaking experiments mark the birth of modern crystallography. The International Union of Crystallography (IUCr) marked the centennial of these events by declaring 2014 the International Year of Crystallography (IYCr2014). the International Year of Crystallography website.

As part of the IYCr2014, the USNC/Cr held a "Crystallography World of Wonders" (CWOW) workshop for teachers at the 2014 ACA meeting. CWOW produced another two workshops at NSTA meetings in Boston and Long Beach, as well as a crystal growing contest for American high school students.

The importance of crystallography for chemistry and a variety of other scientific fields was highlighted in an article by USNC/IUPAC member Julia Chan, Jennifer Aitken, and Susan Latturner. Their article, "Celebrating Crystallography," can be found in Volume 92 of Chemical and Engineering News.





Open Access Crystallography: 3D Print Files
Through private funds, the USNC/Cr has supported a project to make interactive 3D visualizations of crystal structures and morphologies accessible to the public. Portland State University's Nano-Crystallography Group website can be utilized to create classroom demonstrations in introductory materials science and engineering courses, as well as in introductory nano-science and nano-technology courses. All of the crystallographic data featured can be freely accessed by anyone. For more details, please visit Portland State University's Nano-Crystallography Group website.








This material is based upon work supported by the National Science Foundation under Grant Number PHY-1441995. Any opinions, findings, and conclusions or recommendations expressed in this material are those of the author(s) and do not necessarily reflect the views of the National Science Foundation.

To comment on this webpage or report an error, please send feedback to the
BISO Site Manager
.