WHAT'S NEW

Additive Manufacturing Events Planned for 2018
As a result of the 2015 USNC/TAM workshop, "Predictive Theoretical and Computational Approaches for Additive Manufacturing," multiple additive manufacturing events are being held later this year.

The first is a conference hosted by the AM-Bench group, an organization devoted to the development of benchmark tests for validating computational situations for additive manufacturing. The AM-Bench conference will be held at NIST in Gaithersburg, Maryland, from June 18--21, 2018. Brandon Lane and Lyle Levine of NIST are co-chairing the organizing committee, and any questions about the conference can be sent to mtgserv@tms.org.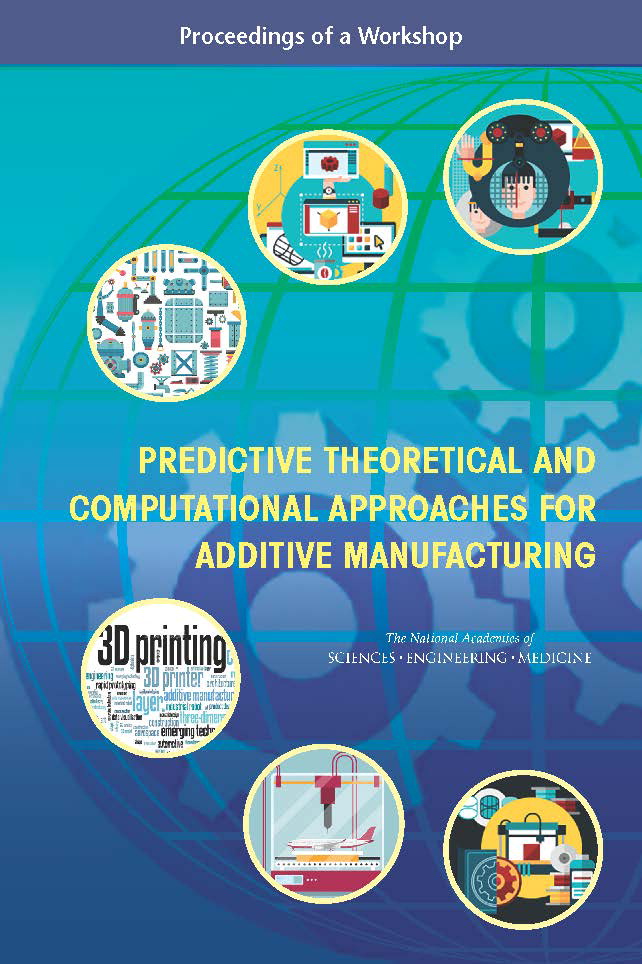 The second of these events is a proposed US-EU workshop to be held from October 24--26, 2018, in Germany. The workshop, "Integrated Mechanistic Data-Driven Modeling for Additive Manufacturing," will be led by Michelle Schwalbe, NAS Director of the Board on Mathematical Sciences and Analytics. More information about the workshop will be posted on this webpage as it becomes available.

Predictive Theoretical and Computational Approaches for Additive Manufacturing: Proceedings of a Workshop is now available for download or purchase.

2018 U.S. National TAM Congress and USNC/TAM Meeting
The 18th U.S. National Congress on Theoretical and Applied Mechanics will be held from June 4 to June 9, 2018 at the Hyatt Regency O'Hare in Chicago. Northwestern University is proud to host this event.

The next USNC/TAM Meeting will be held in conjunction with the U.S. Congress in Chicago, and will take place on Tuesday, June 5, 2018.

WAM2016 Report Now Available for Purchase
In October 2016, the Workshop on Predictive Theoretical, Computational, and Experimental Approaches for Additive Manufacturing (WAM 2016) was held in China. The workshop report, authored by organizers Xu Guo, Gengdong Cheng, and Wing-Kam Liu, may be purchased on Springer.com.

2018-2019 IUTAM Symposia in the United States
IUTAM Symposium on Dynamics and Stability of Fluid Interfaces
April 2--5, 2018
University of Florida, Gainesville, FL
Symposium Chair: Prof. R. Narayanan
Contact E-mail: ranga@ufl.edu
IUTAM Symposium on Phase Transformation in Shape Memory Materials: Modeling and Applications
May 7--10, 2018
University of Texas-Austin, Austin, TX
Symposium Chair: Prof. C. Landis
Symposium Co-Chairs: Prof. S. Kyriakides and Prof. D. Lagoudas
Contact E-mail:
landis@utexas.edu
IUTAM Symposium on Stochastic Dynamical Systems Approaches to Fluid Flow Transitions
September 12--14, 2018
Cornell University, Ithaca, NY
IUTAM Symposium on Architectured Materials Mechanics
September 17--19, 2018
Purdue University, Chicago, IL
Symposium Chair: Prof. T. Siegmund
Symposium Co-Chair: Prof. F. Barthelat
IUTAM Symposium on Vortex Dynamics in Science, Nature and Technology
June 24--28, 2019
University of California-San Diego, San Diego, CA
Symposium Chairman: Prof. S. Llewellyn Smith
Contact E-mail:
sgls@ucsd.edu
IUTAM Symposium on Viscoplastic Flows: From Theory to Application

Dates TBD, 2019
Cambridge, MA
Symposium Chair: Prof. G. McKinley
Contact E-mail:
gareth@mit.edu