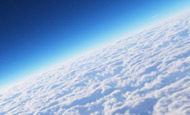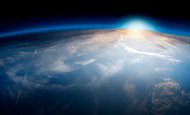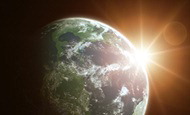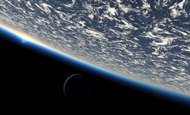 U.S. Coordinating Group of SCOSTEP

SCOSTEP Overview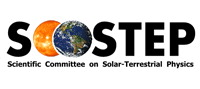 The National Academy of Sciences is the U.S. adhering member of Scientific Committee on Solar Terrestrial Physics (SCOSTEP), an interdisciplinary body of the International Council for Science (ICSU). The complete list of U.S. Coordinating Group members can be found on the Membership page.

Through its programs, SCOSTEP advances scientific knowledge of solar terrestrial physics (STP), supports a globally-aware and engaged STP community, and promotes the development of early-career STP scientists. SCOSTEP provides the necessary scientific framework for international collaboration and dissemination of the derived scientific knowledge, in collaboration with other ICSU bodies.

These bodies include the Committee of Space Research (COSPAR), International Association of Geomagnetism and Aeronomy (IAGA), International Association of Meteorology and Atmospheric Sciences (IAMAS), International Astronomical Union (IAU), International Union of Pure and Applied Physics (IUPAP), International Union of Geodesy and Geophysics (IUGG), Scientific Committee on Antarctic Research (SCAR), and the International Union of Radio Science (URSI). SCOSTEP is also a permanent observer at the United Nations Committee on the Peaceful Uses of Outer Space (UNCOPUOS).

For an introduction to SCOSTEP's ongoing VarSITI program, explained in detail below, watch this brief YouTube video on geomagnetic storms and their influence on Earth.

SCOSTEP Quadrennial Solar-Terrestrial Symposia
Every four years, SCOSTEP organizes a major Solar-Terrestrial Physics Symposium. The next one will held July 9-13, 2018 in Vancouver, Canada. Results from the last one, held in Xi'an, China in October 2014, can be found online on the SCOSTEP website.
SCOSTEP Activity

Variability of the Sun and Its Terrestial Impact (VarSITI)
SCOSTEP's current scientific program, Variability of the Sun and Its Terrestial Impact (VarSITI), was launched in 2014 and studies the causes and consequences of weak solar activity during cycle 24. This program has four components:
Solar Evolution and Extrema (SEE)
International Study of Earth Affecting Solar Transients (ISEST)/MiniMax24
Specification and Prediction of the Coupled Inner-Magnetospheric Environment (SPeCImeN)
Role Of the Sun and the Middle atmosphere/thermosphere/ionosphere In Climate (ROSMIC)
Three of these have project co-leaders from the United States:
SEE: Petrus Martens, Montana State University
ISEST: Jie Zhang, George Mason University; and Nat Gopalswamy, NASA Goddard
SPeCIMEN: Jacob Bortnik, University of California, Los Angeles
VarSITI promotes more communication between solar and geospace/terrestrial scientists through:
Campaign data analysis from the Sun and the Earth
Targeted workshops, conducted by the sub-groups of each project to focus on problem-solving, which can lead to later symposia presentations
Web pages (http://www.varsiti.org, hosted in Bulgaria)
Mailing lists (hosted by Nagoya University, Japan)
Quarterly newsletters (hosted by Nagoya University, Japan)


SCOSTEP 'Comic Books'

SCOSTEP has been sponsoring a series of 'Comic Books' designed to raise the awareness of the general public, and young people in particular, about issues in solar-terrestrial science. Originally produced in Japanese, the books have been translated into English and multiple other languages. Sample titles include "What are the Polar Regions?!" and "What is the Geomagnetic Field?!." To access the complete collection of SCOSTEP 'Comic Books,' please visit the SCOSTEP website.






This material is based upon work supported by the National Science Foundation under Grant Number AGS-1240434. Any opinions, findings, and conclusions or recommendations expressed in this material are those of the author(s) and do not necessarily reflect the views of the National Science Foundation.

To comment on this webpage or report an error, please send feedback to the BISO Site Manager.