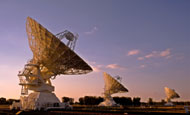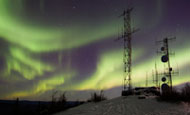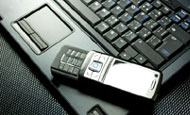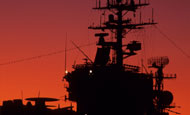 U.S. National Committee for URSI

The National Academy of Sciences is the U.S. adhering body of the International Union for Radio Science (URSI), and NAS manages the relationship with URSI through the U.S. National Committee (USNC) for URSI. URSI is a non-governmental and non-profit organization under the International Council for Science, responsible for stimulating and coordinating, on an international basis, studies, research, applications, scientific exchange, and communication in the fields of radio science.

WHAT'S NEW





2018 National Radio Science Meeting in Boulder, Colorado


The 2018 NRSM, sponsored by the USNC-URSI, was held Thursday through Sunday, January 4 through 7, in Boulder, CO. The URSI-URSI supported the travel of 127 students going to this year's NRSM.

The USNC-URSI was also proud to host the Ernest K. Smith Student Paper Competition. Student papers and top three paper awards were presented on Friday, January 5. More information on the competition is available at www.nrsmboulder.org or by contacting the Student Paper Chair, Professor Erdem Topsakal, at etopsakal@vcu.edu.

The 2018 winners of the Student Paper Competition are as follows:

Student: Yahya Mohtashami
Institution: University of Wisconsin, Madison
E-mail Address: mohtashami@wisc.edu
Paper Title: "A belun-free hybrid helix/monopole antenna for microwave ablation"
Award Amount: $1000

Student: Daisong Zhang
Institution: University of California, Los Angeles
E-mail Address: daisong@ucla.edu
Paper Title: "A novel flexible electro-textile 3T MRI RF coil array for stroke prevention: Design, characterization, and prototyping"
Award Amount: $750

Student: Wenyang Li
Institution: Brown University
E-mail Address: wenyang_li@brown.edu
Paper Title: "Comparison redundant and sky model based interferometric calibration: A first look with phase II of the MWA"
Award Amount: $500



NEW: Visit the USNC-URSI Meeting Archives


The USNC-URSI has compiled proceedings from annual NRSMs and joint Radio Science Meetings with AP-S on one webpage, located on the menu at the right of your screen under "USNC-URSI Meeting Archives." All proceedings are available as downloadable PDFs. Anyone with proceedings from a meeting that we are currently missing may contact Ross Stone at r.stone@ieee.org or Chelsea Bock at cbock@nas.edu.



URSI GASS 2017 in Montréal, Canada


For the 32nd time since the inception of URSI, Radio Scientists from across the world gathered for the URSI General Assembly and Scientific Symposium on August 19-26, 2017 in Montréal, Canada. This event was a unique opportunity to learn about recent advances in all fields of Radio Science, as covered by all ten URSI Commissions.

The USNC-URSI supported 85 total attendees of the GASS in three different categories: 17 graduate students, 32 early career scientists, and 36 commission members. URSI was able to award travel assistance as part of its Young Scientists Program, supported by the French and Japanese Member Committees. The complete list of award finalists is available on the GASS website. URSI was also proud to hold its 4th Student Paper Competition at the GASS, funded by U.S. National Committee (USNC-URSI). Five full-time university students had the opportunity to present their papers in front of a panel at the GASS, and the results are as follows:


First prize ($1500): Shubhendu Bhardwaj, The Ohio State University
Second prize ($1250): Satheesh Bojja Venkatakrishnan, The Ohio State University
Third prize ($1000): Takashi Nagasaka, Chuo University, Tokyo, Japan
Fourth prize ($750): Navid Rezazadeh, University of Manitoba, Canada
Fifth prize ($500): Surajit Bose, CSIR Central Glass and Ceramic Research Institute, Kolkata, India

URSI additionally announces the recipients of three prestigious awards. The Santimay Basu prize was awarded to Dr. Jamesina J. Simpson, Associate Professor at the University of Utah, Salt Lake City. Dr. Lotfollah Shafai, Distinguished Professor at Canada's University of Manitoba received the Booker Gold Medal. And Dr. John Pendry, Professor at Imperial College London in the UK, received the John Howard Dellinger Medal.

The USNC-URSI hosted two events at the URSI GASS. The first was a U.S. Reception for all U.S. attendees at the GASS on Tuesday, August 22. The second was a Mentoring Luncheon for graduate students and early careers, on Wednesday, August 23, which five U.S. students were invited to attend.

Professor Piergiorgio Uslenghi (University of Illinois, Chicago) was elected as one of URSI's newest vice presidents. The USNC-URSI congratulates Dr. Uslenghi on starting his term with URSI.

For more information on GASS 2017, please visit the website: http://www.ursi2017.org/welcome_e.shtml.



2017 USNC-URSI Meeting and Student Paper Competition


The most recent annual National Radio Science Meeting (NRSM) was held from Wednesday, January 4 through Saturday, January 7 in Boulder, Colorado. The meeting offered Student Travel Grant awards to both graduate and undergraduate students, and featured the 120 Ernest K. Smith Student Paper Competition.

This student paper competition is organized at each National Radio Science Meeting. Papers are reviewed by representatives of the 10 USNC-URSI Commissions and the top three authors are invited to present their research at the Ernest K. Smith Student Competition held during the Plenary event. This year, the top three winners received a prize of $750 each:

Radio-Frequency Emission Detection and Scaling from Hypervelocity Impacts on Charged Targets
(Commission G)
Andrew Nuttall* and Sigrid Close, Department of Aeronautics and Astronautics, Stanford University

Warm Plasma Raytracing of Whistler Mode 2 Waves in the Earth's Magnetosphere
(Comission H)
Ashanti S. Maxworth* and Mark Golkowski, Department of Electrical Engineerng, University of Colorado at Denver

Miniaturized Antenna System Designs and Characterizations for Wireless and Fully-Passive Brain-Machine Interface
(Commission K)
Lingnan Song* and Yayha Rahmat-Samii, Department of Electrical Engineering, University of California at Los Angeles






This material is based upon work supported by the National Science Foundation under Grant Number AST-1440105. Any opinions, findings, and conclusions or recommendations expressed in this material are those of the author(s) and do not necessarily reflect the views of the National Science Foundation.

To comment on this webpage or report an error, please send feedback to the
BISO Site Manager
.