THE BOARD ON INTERNATIONAL SCIENTIFIC ORGANIZATIONS
The Board on International Scientific Organizations (BISO) strengthens U.S. participation in international scientific cooperation through overseeing a network of U.S. national committees (USNCs) and working with a variety of projects connected to the International Institute for Applied Systems Analysis (IIASA), the International Science Council (ISC), and ISC-related unions. More details can be found on the About BISO Page.

Follow us on Twitter at @NASEM_BISO!

Upcoming Congresses and General Assemblies
IUPAC
47th Congress and 50th General Assembly
July 5--12, 2019, Paris, France
Website: https://www.iupac2019.org/
IUGG
27th IUGG General Assembly
July 8--18, Montreal, Canada
http://iugg2019montreal.com/
INQUA
20th Congress
July 25--31, 2019, Dublin, Ireland
Website: https://www.iupac2019.org/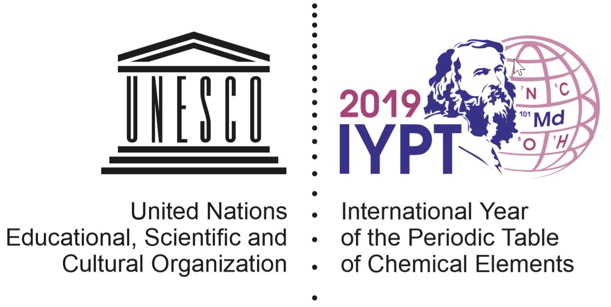 2019 International Year of the Periodic Table
On 20 December 2017, the United Nations (UN) General Assembly proclaimed 2019 to be the International Year of the Periodic Table of Chemical Elements (IYPT 2019). In doing so, the UN has recognized the importance of raising global awareness of how chemistry promotes sustainable development and provides solutions to global challenges in energy, education, agriculture, and health.
The development of the Periodic Table of the Elements is one of the most significant achievements in science and a uniting scientific concept, with broad implications in Astronomy, Chemistry, Physics, Biology and other natural sciences. The International Year of the Periodic Table of Chemical Elements in 2019 will coincide with the 150th anniversary of the discovery of the Periodic System by Dmitry Mendeleev in 1869, and with the centenary of IUPAC (IUPAC100). More information can be found on the website https://www.iypt2019.org/.

Gender Gap in Science: A New Initiative from ISC
BISO strongly supports the ISC-funded, multi-union initiative, "Gender Gap in Science: A Global Approach to the Gender Gap in Mathematical, Computing, and Natural Sciences: How to Measure It, How to Reduce It?" This project seeks to bring attention to and raise the amount of participation by women in the sciences. Project partners include IMU (through its Committee for Women in Mathematics), IUPAC, IUPAP, IAU, the International Union of Biological Sciences (IUBS), UNESCO, and several more organizations. The project consists of three parts: a global survey (currently underway with technical and administrative support provided by the American Institute of Physics), a study of publication patterns, and the identification of best practices. For more on the Gender Gap project, visit https://icsugendergapinscience.org/.

COSPAR Turns 60!
The International Committee on Space Research celebrates its 60th anniversary in 2018. Learn more about COSPAR's rich history by watching the anniversary video below.
COSPAR - 60 years charting the future of space research from COSPAR on Vimeo.

Americans Elected to International Leadership Positions in 2017-2018
Debra Elmegreen (Vassar College), IAU President-Elect
Carlos Kenig (University of Chicago), IMU President-Elect
Andrei Okounkov (Columbia University), IMU Member at Large
Piergiorgio Uslenghi (University of Illinois, Chicago), URSI Vice President
Kennedy Reed (Lawrence Livermore National Laboratory), IUPAP President
Laura Greene (University of Illinois, Urbana-Champagne), IUPAP Vice President
Mike Clegg (University of California, Irvine), Chair of IIASA's Governing Council
Kent Choquette (University of Illinois, Urbana-Champagne), ICO Vice President
John Howell (University of Rochester), ICO Vice President
Carmina Londono (National Science Foundation), ICO Vice President
Joe Niemela (American Physical Society), ICO Treasurer

Chair of USNC/Soils Joins National Academies' "New Voices" Initiative
Asmeret Asefaw Berhe is one of eighteen professionals selected for the "New Voices in Sciences, Engineering, and Medicine" inaugural cohort. This group of early career scientists will meet over the course of two years to discuss current issues of importance and attend events centered around science policy. For more information on cohort members and activities, see the New Voices press release on the National Academies website, or the UCMerced press release.

The USNC/Soils congratulates Dr. Berhe on this tremendous honor.

CODATA-RDA Summer School in Italy
The CODATA-RDA Research Science Summer School ran for its second year at the International Centre for Theoretical Physics, Trieste, Italy, from August 6--17, 2018. The school covered the following topics: bio-informatics, climate data sciences, extreme sources of data, and the Internet of Things/big data analytics.

The CODATA-RDA Research Data Science Summer School provides training in the foundational skills of Research Data Science. Contemporary research -- particularly when addressing the most significant, transdisciplinary research challenges -- cannot be done effectively without a range of skills relating to data. This includes the principles and practice of Open Science and research data management and curation, the use of a range of data platforms and infrastructures, large scale analysis, statstics, visualization and modeling techniques, software development, annotation, and more. we define 'Research Data Science' as the ensemble of these skills.

Find out more about past schools at: http://www.codata.org/working-groups/research-data-science-summer-schools.
Watch a video about the Schools of Research Data Science here: https://vimeo.com/232209813.


ICSU and the International Social Science Council (ISSC) Merger
Following approval of the merger of the International Council for Science (ICSU) and the International Social Science Council (ISSC) by the memberships of both organizations in October 2017, an inaugural General Assembly of the new organization, the International Science Council (ISC), was held in Paris, France on July 3-5, 2018. The U.S. delegation consisted of John Hildebrand (chair), Robert Axelrod, Melody Brown Burkins, and Emilio Moran.
Under French law, all members of either organization automatically become members of the new merged organization. The NAS is the only national member of ICSU. The U.S. has no national member in the ISSC. Current dues for all members will be maintained through 2021, although a small annual inflationary adjustment will be applied. A dues committee will be formed to determine a new structure and recommend new dues levels. More details about the merger can be found at
https://www.icsu.org/current/news/the-icsuissc-merger-explained
.