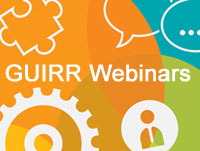 September 20, 2018 at 1pm ET
Scientific Integrity Principles and Best Practices Across the Scientific Enterprise

Scientific integrity is of utmost importance for all facets of the scientific community, yet issues continue to be widespread. The Scientific Integrity Consortium recently brought together representatives from multiple sectors to consider a set of principles and best practices to be used broadly across all scientific disciplines as a mechanism for community consensus on scientific integrity standards. Join us for a conversation with two members of the Consortium, Cathie Woteki and Sarah Rovito, to discuss the agreed upon principles and best practices and the recommended actions that will help implement them. We encourage you to share your experiences in facing scientific integrity decisions during the webinar and welcome your feedback on opportunities for integrating the principles and best practices into teaching and learning materials and informing policy development.
The Scientific Integrity Consortium, convened by ILSI North America, represents four U.S. and three Canadian government agencies, eleven professional societies, six universities, and three nonprofit scientific organizations. In 2017 the group gleaned input from individual sectors and scientific disciplines to develop two principles and nine best practices to help strengthen policies already in place, aid in the development of new policies, and raise the importance of creating a culture in the scientific community that upholds scientific integrity. The Consortium seeks input from listeners on possibilities for influencing the development of standards by academic institutions, scientific organizations, and relevant government agencies.

Free and open to the public.
REGISTER


October 30, 2018
Developing Biomarkers for Neurological Disorders and Pain

GUIRR will host a webinar on the NINDS Neuroscience and NIH HEAL Biomarker Programs, with the Director, Mary Ann Pelleymounter. This webinar will provide an overview of the NINDS Neuroscience Biomarker Program along with general guidance for applications, and will highlight special biomarker initiatives for pain indications that are part of the NIH HEAL (Helping to End Addiction Long-Term) Initiative.
Biomarkers are essential tools for the discovery and development of therapeutics, allowing improved and better informed clinical trial design. Biomarkers facilitate the evaluation of therapeutic intervention on disease progression or recurrence, and are also being used to improve early diagnosis and therapeutic outcomes in cases where disease manifestation could be significantly weakened with treatment. However, few biomarkers progress beyond discovery to clinical practice, and robust, well-validated biomarkers for use in Phase II clinical trials remain scant. The goal of the NINDS Neuroscience Biomarker Program is to promote and develop strong candidate biomarkers of neurological disease toward clinical use. The NIH HEAL Biomarker initiative is intended to promote the discovery and validation of strong candidate biomarkers and endpoints for pain that can be used to facilitate the development of non-addictive pain therapeutics.

Free and open to the public.
REGISTER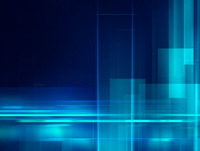 October 16-17, 2018
Adapting to the 21st Century Innovation Environment

Today's innovation environment is characterized by disruption, accelerated technology development, and globalized access to information, which is a dramatic shift from the largely government-controlled, Cold War innovation environment of the 20th century. The shift from an industrial age to an information age has lowered the barriers to entry into the global economy and compelled institutions to respond with greater efficiency and speed. How are companies, universities, and the U.S. government adapting to the accelerated pace of innovation in the current open information age? How are partnerships between the three sectors being utilized to adapt to the current innovation conditions, and how can they be fostered more deliberately to increase U.S. competitiveness in the global economy?

For GUIRR members only.
REGISTER