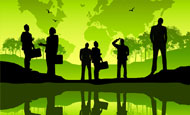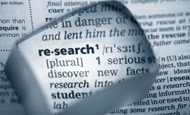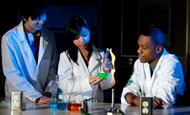 The Government-University-Industry Research Roundtable (GUIRR) provides a platform for leaders in science and technology from government, academia, and business to discuss and take action on scientific matters of national importance. These include issues facing partnerships between government, universities, and industry, the academic research enterprise, training of the scientific workforce, the effects of globalization on U.S. research, and others. More about GUIRR...





In an increasingly interconnected world, science and technology research often transects international boundaries and involves researchers from multiple nations. This paradigm provides both new opportunities and new challenges. As science and technology capabilities grow around the world, United States-based organizations are finding that international collaborations and partnerships provide unique opportunities to enhance research and training. At the same time, enhancing international collaboration requires recognition of differences in culture, legitimate national security needs, and critical needs in education and training.

To download a free pdf or to purchase a hard copy of Culture Matters: International Research Collaboration in a Changing World, click here.

To view Examining Core Elements of International Research Collaboration, click here.

---

GUIRR Welcomes New Member Texas A&M University



Temple University: Michele Masucci Named Vice Provost for Research

Dr. Luis Proenza Honored in House of Representatives


A number of government programs regularly issue solicitations targeting companies and universities. On our solicitations page, you can view a summary of the funding opportunities that seek to bring together government, universities, and industry.



| | |
| --- | --- |
| FEDERAL PROGRAMS WITH U-I ENGAGEMENT | view... |

These government programs target universities and industry with the goal of bringing together the three sectors in GUIRR's name.
---
GUIRR Supported Initiatives

Federal Demonstration Partnership (FDP)

The Federal Demonstration Partnership (FDP) is a GUIRR-supported cooperative initiative among 10 federal agencies and 120 institutional recipients of federal funds; its purpose is to reduce the administrative burdens associated with research grants and contracts. More about FDP...
University-Industry Demonstration Partnership (UIDP)

The purpose of the University-Industry Demonstration Partnership (UIDP), another GUIRR-supported initiative, is to nourish and expand collaborative partnerships between university and industry in the United States. The UIDP is crafting collaborative experiments on new approaches to sponsored research, licensing arrangements, and the broader strategic elements of a healthy, long-term university-industry relationship. More about UIDP.