February 13, 2019
Strengthening Sustainability Program at the Undergraduate and Graduate Levels: A Workshop
Washington, DC

March 11, 2019
Symposium Highlighting Evidence Based Interventions to Address the Underrepresentation of Women in Science, Engineering and Medicine
Washington, DC
April 12, 2019
Branches From The Same Tree: A National Convening on the Integration of Arts, Humanities and STEMM in Higher Education
Washington, DC

February 27, 2019
GUIRR Webinar: Maximizing Technology
Washington, DC

PGA ACTIVITIES SPAN A WIDE SPECTRUM OF CROSS-CUTTING TOPICS AND ISSUES. VIEW OUR REPORTS BY THESE CROSS-CUTTING ISSUES:
Recent Reports from Policy and Global Affairs (PGA)

View more...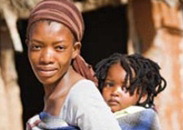 International Activities of the U.S. National Academies

Here at the National Academies of Sciences, Engineering, and Medicine, we promote the use of science, engineering, and medicine to enhance the security and well-being of people throughout the world and to ease disparities in human welfare. To accomplish this, we cooperate with partner organizations and scientific communities internationally. We also work to increase the capacity of both individual national academies and regional and global networks of academies to provide evidence-based advice to their governments, policy makers, and the public, thus strengthening and shaping policy and programs worldwide. To learn more, visit our International Activities website...