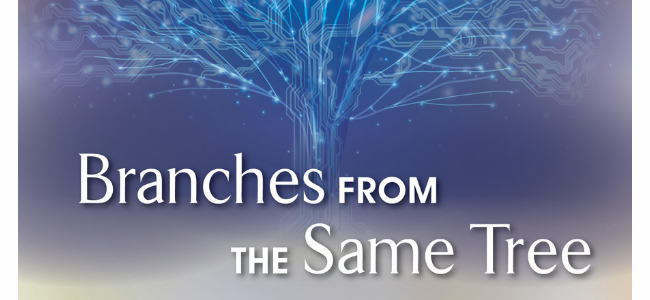 The Integration of the Humanities and Arts with

Sciences, Engineering, and Medicine in Higher Education
---




This study examined an important trend in higher education: integration of the humanities and arts with sciences, engineering, and medicine at the undergraduate and graduate level—which proponents argue will better prepare students for work,
life, and citizenship. Integrative models intentionally seek to bridge the knowledge, modes of inquiry, and pedagogies from multiple disciplines—the humanities, arts, sciences, engineering, technology, mathematics, and medicine—within the context
of a single course or program of study. A diverse array of colleges and universities now offer students integrative courses and programs, and many faculty are enthusiastic advocates for this educational approach. This movement in higher education raises an important question: what impact do these curricular approaches have on students?

To address this question, the National Academies of Sciences, Engineering, and Medicine formed a 22-member committee to examine "the evidence behind the assertion that educational programs that mutually integrate learning experiences in
the humanities and arts with science, technology, engineering, mathematics, and medicine (STEMM) lead to improved educational and career outcomes for undergraduate
and graduate students." The committee conducted an in-depth review and analysis of the state of knowledge on the impact of integrative approaches on students.

The Integration of the Humanities and Arts with Sciences, Engineering, and Medicine in Higher Education: Branches from the Same Tree is now available to download on the National Academies Press website. You may also request to purchase a hard copy of this report.

Report Highlights available here.


UPCOMING OUTREACH EVENTS



For more information on any of the events below, please contact Irene Ngun: ingun@nas.edu

October 31, 2018 (Vienna, Austria)
Teaching for the Future: Grand Challenges in Twenty-First Century Higher Education

November 1-3, 2018 (Athens, GA)
a2ru 2018 National Conference - Arts Environments: Design, Resilience, and Sustainability


TOWN HALL MEETINGS (in collaboration with A2RU)

November 3-4, 2018 (San Francisco, CA) - Hosted by the San Francisco Art Institute in conjunction with the Leonardo Convening.

November 19, 2018 (Madison, WI)

December 3, 2018 (Berkeley, CA)

| | |
| --- | --- |
| | Why is integrating the arts, humanities and STEM important in today's world? |
Media Coverage

National Endowment for the Humanities




Dr. Rita Charon Named the 2018 Jefferson Lecturer in the Humanities



Rita Charon, scholar, physician, and originator of the burgeoning field of narrative medicine, will deliver the 2018 Jefferson Lecture in the Humanities.The lecture is the highest honor the federal government bestows for distinguished intellectual achievement in the humanities. Read More..

Science


Incorporating humanities, arts,
crafts, and design into curricula
makes better scientists

On 7 May 2018, the Board on Higher Education and Workforce of the U.S. National Academies of Sciences, Engineering, and Medicine (NASEM) released a report recommending thathumanities, arts, crafts, and design (HACD) practices be integrated with science, technology, engineering, mathematics, and medicine (STEMM) in college and post-graduate curricula. Read More.



Washington Post




Liberal arts shouldn't be an afterthought at large research universities



As universities across the country welcome a new class of students, many are embarking upon a first semester of "gen ed" classes with waning enthusiasm. With today's outsized emphasis on educating students in science, technology, engineering and math (STEM), the general education classes in written and oral composition — history, literature and philosophy — have been slowly marginalized, becoming little more than a box to check on the way to courses that really matter. Read More.
SPONSORS
---