THE BOARD ON INTERNATIONAL SCIENTIFIC ORGANIZATIONS
The Board on International Scientific Organizations (BISO) strengthens U.S. participation in international scientific cooperation through overseeing a network of U.S. national committees (USNCs) and working with a variety of projects connected to the International Institute for Applied Systems Analysis (IIASA), the International Council for Science (ICSU), and ICSU-related unions. More details can be found in the BISO Background Section.

WHAT'S NEW

Summer 2016 Fellowship Opportunity for Graduate Students
Science, engineering, and STEM education master's and Ph.D. students are encouraged to apply for the National Science Foundation East Asia and Pacific Summer Institutes (EAPSI) Fellowship Program. The selected summer 2016 fellows will receive a $5,000 stipend and roundtrip airfare to one of seven host locations (Australia, China, Japan, Korea, New Zealand, Singapore, and Taiwan) for an 8-week (10 weeks for Japan) stay.

Interested students are welcome to attend the EAPSI Informational Webinar on Friday, October 23 at 2:00 p.m. The deadline to apply for summer 2016 is Thursday, November 12, 2015.

Current Opportunities for Students, Faculty, and Researchers
The following USNC-sponsored workshops, conferences, calls for papers, and travel award opportunities are in progress. Click on the links to learn more.
IAU: Office of Astronomy for Development Annual Call for Proposals.
Submission Deadline: September 15, 2015 [CLOSED]
Notification of Acceptance: December 15, 2015.
ICO: SPIE Photonics West Conference in San Francisco, February 13-18, 2016 and SPIE Photonics Europe Conference in Brussels, Belgium, April 4-7, 2016.
Photonics West Paper Submission Deadline: August 3, 2015 [CLOSED]
Notification of Acceptance: October 12, 2015.
Photonics Europe Paper Submission Deadline: October 19, 2015.
Notification of Acceptance: January 8, 2016.
IIASA: Systems Analysis 2015 Conference in Vienna, Austria, November 11-13, 2015.
Early Bird Registration Deadline: September 30, 2015 [CLOSED]
Late Registration Deadline: October 31, 2015.
INQUA: Travel Grants to attend the American Quaternary Association (AMQUA) 2016 Biennial Meeting in Santa Fe, New Mexico, June 28-July 2, 2016.
Application Deadline: April 10, 2016.
Notification of Acceptance: April 25, 2016.
IUGS: Geological Society of America, the GSA Foundation, and the USNC/IUGS Travel Grant Program to attend the IUGS International Geological Congress in Cape Town, South Africa, August 27-September 4, 2016.
More information coming soon.
IUPsyS: APA-USNC International Travel/Mentoring Program for U.S. Scholars to attend the 2016 International Congress of Psychology in Yokohama, Japan, July 2016.
Application Deadline: December 1, 2015.
Notification of Acceptance: January 15, 2016.
2015 is the International Year of Soils

In December 2013, the United Nations General Assembly designated December 5 as World Soil Day and declared 2015 as the International Year of Soils (IYS). The designations were made in recognition of sustainable soil management's essential role in food security, hunger eradication, climate change adaptation, poverty reduction, and sustainable development. The Food and Agriculture Organization (FAO) of the United Nations has been nominated to implement the IYS 2015, within the framework of the Global Soil Partnership and in collaboration with Governments and the secretariat of the United Nations Convention to Combat Desertification. More information can be found on the
2015 IYS website
.

Celebrate the International Year of Light and Light-based Technologies (IYL 2015)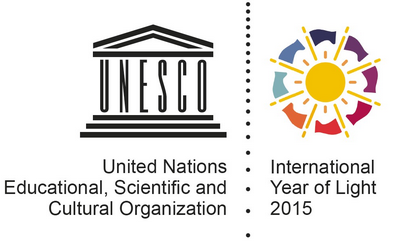 2015 has been designated as the International Year of Light and Light-based Technologies (IYL 2015). In proclaiming an International Year focusing on the topic of light science and its applications, the United Nations recognized the importance of raising global awareness about how light-based technologies promote sustainable development and provide solutions to global challenges in energy, communications, education, agriculture and healthcare. IYL will also explore the important role light has played, and continues to play, in history, cultural heritage, and in art..

The International Year of Light is being supported by a number of ICSU-related scientific unions, including:
ICO (The International Commission for Optics)
IAU (International Astronomical Union)
ICSU (The International Council for Science)
ISPRS (The International Society for Photogrammetry and Remote Sensing)
IUHPS/DHST (International Union of History and Philosophy of Science/Division of History of Science and Technology)
IUPAB (The International Union for Pure and Applied Biophysics)
IUPAP (The International Union of Pure and Applied Physics)
IUTAM (The International Union of Theoretical and Applied Mechanics)
URSI (International Union of Radio Science)
See the USNC webpages for ICO and IAU for more information. Further information can also be found at www.light2015.org.

SUMMER 2015 INTERNATIONAL SCIENTIFIC CONGRESSES

RECENT BISO ACTIVITIES OF NOTE

2014 AAAS Symposium - "Santa's Revenge: The Impacts of Arctic Warming on the Mid-Latitudes"
On February 15, 2014, BISO organized a AAAS symposium that examined high-latitude changes linked to mid-latitude weather and the effect of these complex phenomena on freshwater resources, food availability, and national security. This event, which received a significant amount of press coverage, was spearheaded by the U.S. National Committee for Geodesy and Geophysics, and co-sponsored by the U.S. National Committees for INQUA, Soil Sciences, and Geological Sciences. An audio file of the symposium, the presentations given by each speaker, and a list of media coverage can be found on the 2014 Santa's Revenge archive page.

America's Geologic Heritage Invitational Workshop: Meeting Summary
The U.S. National Committee for the International Union of Geological Sciences (USNC/IUGS), with the sponsorship of federal and state government agencies and academic associations, convened this workshop in March 2013 in Lakewood, CO, to examine geologic heritage principles and to promote collaboration and cooperation on geologic heritage and geologic conservation in the United States. A PDF of this meeting summary can now be found online.

U.S. NATIONAL COMMITTEES TO
International Scientific Organizations
Earth Sciences
Math, Physical, & Engineering Sciences
Social Sciences
Interdisciplinary