THE BOARD ON INTERNATIONAL SCIENTIFIC ORGANIZATIONS
The Board on International Scientific Organizations (BISO) strengthens U.S. participation in international scientific cooperation through overseeing a network of U.S. national committees (USNCs) and working with a variety of projects connected to the International Institute for Applied Systems Analysis (IIASA), the International Council for Science (ICSU), and ICSU-related unions. More details can be found in the BISO Background Section.

WHAT'S NEW

DASER on Identity, Genetics, and Race: Thursday, June 16 at Keck Center
Cultural Programs of the National Academy of Sciences (CPNAS) presents a D.C. Art Science Evening Rendezvous (DASER) on the theme of Identity, Genetics, and Race. This month's DASER will be held at the National Academies' Keck Center on Thursday, June 16, from 6:00 p.m. to 8:00 p.m. A reception will immediately follow at the Koshland Science Center. While this event is free and open to the public, reservations must be made ahead of time.

The evening will feature presentations from Michael Bennett (School for the Future of Innovation in Society), J. Cecilia Cardenas-Navia (Yale University), William J. Pavan (National Institutes of Health), Sheree Renee Thomas (2016 Tennessee Arts Commission Fellow), and JD Talasek, Director of CPNAS. An audience discussion will conclude the program before the Koshland reception from 8:00 p.m. to 9:00 p.m.

For program details and registration information, please visit the Koshland webpage.

2016 National Academy of Sciences Election Results
On May 3, 2016, the National Academy of Sciences elected 84 new members and 21 foreign associates from 14 countries, which join the 2,207 current members and 444 current foreign associates. The Board on International Scientific Organizations extends its warmest congratulations to all.

Two new NAS members and one new foreign associate are affiliated with BISO-associated organizations: Megan Urry (Ex-Officio Member of USNC/IAU and President of AAS) and Abhay Ashtekar (Member of IUPAP), and Wolfgang Lutz (Program Director of World Population, IIASA).

Explore the New BISO Infographic
After much planning and designing, BISO is proud to unveil a colorful new infographic that illustrates how our board functions. The infographic features all sixteen disciplines represented by a U.S. National Committee, an explanation of what the international scientific unions do, and a list of ways that academics, industry professionals, and policymakers can get involved. A fully interactive version of the infographic will be available soon. For now, click on the image below to view or download the PDF file.

Follow BISO on Twitter
The Board on International Scientific Organizations' official Twitter account is up and running. Click here to view the BISO account, and follow us for the latest news on our U.S. national committees and the programs, events, and opportunities they sponsor.

U.S. Department of State Recommends All Passport Holders with 2016 Expiration Dates to Renew As Soon As Possible
A New York Times article published January 26 urges everyone with a U.S. passport expiring in 2016 to renew quickly, citing an expected increase in passport demand. According to the U.S. Department of State, many countries are also now enforcing six months' validity before allowing entry. Read the complete article here.


SUMMER 2016 INTERNATIONAL SCIENTIFIC CONGRESSES




RECENT BISO ACTIVITIES OF NOTE





"Building Bridges Between Science and Policy": IIASA Systems Analysis Conference 2015


November's Systems Analysis Conference in Laxenburg, Austria featured three days of speakers and posters jointly organized by IIASA and the Austrian Academy of Sciences. On November 12, Director of Princeton University's Institute for Advanced Study Robbert Dijkgraaf presented a lecture on "Building Bridges Between Science and Policy." Dr. Dijkgraaf maintains that science and policy are two fundamentally opposed arenas with distinct sets of interests, and must "build bridges" to better understand each other. He also discusses inequities in global scientific research output, disconnects between scientific community and general public consensus, and and the importance of interdisciplinary collaboration in solving global problems. Watch Dr. Dijkgraaf's complete lecture below.





IIASA Systems Analysis Conference, November 11-13


Globalization, economic and political shifts, environmental challenges, and social conflicts all challenge our world today. Systems analysis offers a way to look at these issues broadly and in depth, and to identify possible solutions. IIASA's Systems Analysis 2015 conference highlighted "recent advances, current lacunas, and untapped disciplinary potentials in the field of systems analysis, with the aim of demonstrating the unique prowess of systems thinking for navigating a swiftly changing and increasingly complex world." The conference, sponsored by Institute for Operations Research and the Management Sciences (INFORMS), the Complexity Institute at Nanyang Technological University, and the Santa Fe Institute, was webcast live.



Four NAS Workshop Participants Discuss Additive Manufacturing


Ade Makinde (GE Global Research Center), Tahany El-Wardany (United Technologies Research Center), Peter Olmstead (Georgetown University), and Joseph Beaman (University of Texas - Austin) answer your questions on additive manufacturing in a new NAS video.





2016 YSSP Registration is Now Closed


The submission deadline for IIASA's 2016 Young Scientists Summer Program, held from June 1 to August 31 in Laxenburg, Austria, is closed as of January 11, 2016. The YSSP allows young researchers from all over the world to partner with IIASA scientific staff and explore an area of interest, build contacts, and advance ongoing research.

Congratulations to this summer's YSSP participants, a complete list of whom can be found on the USNMO/IIASA webpage. For information on program areas, previous YSSP participants, and application criteria for the Summer 2017 program, visit the IIASA YSSP webpage.



International Year of Soils 2015


In December 2013, the United Nations General Assembly designated December 5 as World Soil Day and declared 2015 as the International Year of Soils (IYS). The designations were made in recognition of sustainable soil management's essential role in food security, hunger eradication, climate change adaptation, poverty reduction, and sustainable development. The Food and Agriculture Organization (FAO) of the United Nations has been nominated to implement the IYS 2015, within the framework of the Global Soil Partnership and in collaboration with Governments and the secretariat of the United Nations Convention to Combat Desertification. More information can be found on the

2015 IYS website

.



Celebrate the International Year of Light and Light-based Technologies (IYL 2015)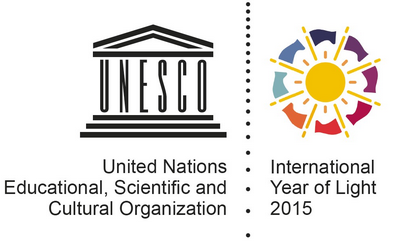 2015 has been designated as the International Year of Light and Light-based Technologies (IYL 2015). In proclaiming an International Year focusing on the topic of light science and its applications, the United Nations recognized the importance of raising global awareness about how light-based technologies promote sustainable development and provide solutions to global challenges in energy, communications, education, agriculture and healthcare. IYL will also explore the important role light has played, and continues to play, in history, cultural heritage, and in art..

The International Year of Light is being supported by a number of ICSU-related scientific unions, including:


ICO (The International Commission for Optics)
IAU (International Astronomical Union)
ICSU (The International Council for Science)
ISPRS (The International Society for Photogrammetry and Remote Sensing)
IUHPS/DHST (International Union of History and Philosophy of Science/Division of History of Science and Technology)
IUPAB (The International Union for Pure and Applied Biophysics)
IUPAP (The International Union of Pure and Applied Physics)
IUTAM (The International Union of Theoretical and Applied Mechanics)
URSI (International Union of Radio Science)
See the USNC webpages for ICO and IAU for more information. Further information can also be found at www.light2015.org.

2014 AAAS Symposium - "Santa's Revenge: The Impacts of Arctic Warming on the Mid-Latitudes"
On February 15, 2014, BISO organized a AAAS symposium that examined high-latitude changes linked to mid-latitude weather and the effect of these complex phenomena on freshwater resources, food availability, and national security. This event, which received a significant amount of press coverage, was spearheaded by the U.S. National Committee for Geodesy and Geophysics, and co-sponsored by the U.S. National Committees for INQUA, Soil Sciences, and Geological Sciences. An audio file of the symposium, the presentations given by each speaker, and a list of media coverage can be found on the 2014 Santa's Revenge archive page.

America's Geologic Heritage Invitational Workshop: Meeting Summary
The U.S. National Committee for the International Union of Geological Sciences (USNC/IUGS), with the sponsorship of federal and state government agencies and academic associations, convened this workshop in March 2013 in Lakewood, CO, to examine geologic heritage principles and to promote collaboration and cooperation on geologic heritage and geologic conservation in the United States. A PDF of this meeting summary can now be found online.

U.S. NATIONAL COMMITTEES TO
International Scientific Organizations
Earth Sciences
Math, Physical, & Engineering Sciences
Social Sciences
Interdisciplinary