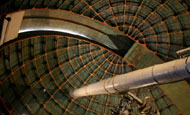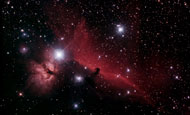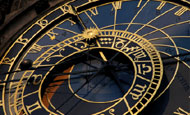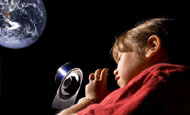 U.S. National Committee for IAU
The National Academy of Sciences is the U.S. adhering body of the International Astronomical Union (IAU) and it maintains its relationship with the union through the U.S. National Committee (USNC)/IAU. The IAU's mission is to promote and safeguard the science of astronomy in all its aspects through international cooperation.

WHAT'S NEW


Want to Submit an Abstract for the 30th IAU General Assembly?

The IAU General Assembly (GA) takes place every three years. Spread evenly over two weeks, the next GA will be held August 20-31, 2018 in Vienna, Austria. The GA offers an opportunity for astronomers worldwide to meet together to discuss current and emerging topics in all fields of astronomy.

For those wanting to submit an abstract for the 30

th

IAU General Assembly, please register for the meeting first. The Registration page (

http://astronomy2018.univie.ac.at/registration/

) of the GA web site says: "After registration you will receive a confirmation e-mail containing further information and a link to the abstract submission and IAU grant forms."

Also, please note that the abstract submissions period is

September 1, 2017 to February 28, 2018

. Important information concerning deadlines can be found at the GA web site under

http://astronomy2018.univie.ac.at/dates-and-deadlines/

.

IAU Individual Membership Applications Now Being Accepted

The International Astronomical Union (IAU) is the oldest of the international scientific unions, and one of the few that includes individual as well as national members. Applications for individual IAU membership are first considered by the adhering body of each National Member who recommends to the IAU those individual who meet the requirements for Individual Membership. The U.S. National Committee for the IAU (USNC-IAU) acting for the National Academy of Sciences, Engineering, and Medicine, which is the adhering body for the United States, will accept applications for IAU membership until February 2, 2018. Note: Although February 2 has passed, you may contact Kathie Bailey at kbailey@nas.edu if you are still interested in applying.

Applicants applying via the USNC-IAU should be at least three years past a PhD in astronomy or related field or have related experience, be planning on a career related to astronomy, be a U.S. citizen or living and working in the United States, or if not a U.S. citizen hold a green card, HI-B or J visa. Holders of other visa types or those working in the U.S. on a time limited postdoctoral position should normally apply for IAU membership through their home country.

This year for the first time, the IAU will consider applications for a new category of Junior Member. Applicants applying for Junior Membership through the USNC-IAU are expected to have received a PhD in astronomy or a related field, be planning on a career related to astronomy, be a U.S. citizen, or be living and working in the United States.

Application forms for both Regular and Junior IAU Membership can be found through the following links:

Applicants will be notified before the end of March if they are being recommended for IAU Membership, and will be notified by the President of the IAU if they have been accepted after the IAU General Assembly in August, 2018. Providing a CV in the application is helpful, though not required.

IAU membership is not required to participate in the General Assembly or IAU Symposia, but is encouraged for professionals working in astronomy or related fields who may want to take a more active role in the affairs of the Union. Members and non-members may apply for travel grants to participate in the General Assembly and/or related symposia through the IAU web site. Information on AAS travel grants can be found at https://aas.org/grants-and-prizes/international-travel-grants and are due January 5, 2018. There are no individual dues related to Regular or Junior IAU Membership, but IAU Members are expected to take an active role in the Union through its Divisions, Commissions, or Working Groups.


IAU's Office of Astronomy for Development Awards Funding to 16 Projects in 2018


In 2017, the Office of Astronomy for Development (OAD) of the IAU issued a call for proposals. The OAD received 114 applications during the stage 1 cycle, and selected 40 of these to advance to stage 2. After an extensive reviewing process, sixteen projects were chosen to receive funding. Each project focuses on one of the following three areas: Astronomy for Universities and Research, Astronomy for Schools and Children, and Astronomy for the Public. The funding granted to these combined projects totals over $157,000.

A complete list of the sixteen projects and their overviews can be found here:

https://www.iau.org/news/announcements/detail/ann18003/

.



U.S. National Committee for the IAU Annual Meeting

The U.S. National Committee for the IAU held its most recent annual meeting at the AAS meeting in National Harbor, Maryland on January 9, 2018. The next USNC/IAU meeting will be held in conjunction with the 2019 AAS meeting in Seattle.

Thanks to U.S. Astronomers in IAU Leadership Roles

The USNC for IAU would like to extend its thanks to the following U.S. scientists who are serving in IAU leadership roles during the 2014-2017 triennium:

Debra Elmegreen, Vice President, IAU

Chryssa Kouveliotou, President, Division D (High Energy Phenomena and Fundamental Physics)

Nader Haghighipour, President, Division F (Planetary Systems and Bioastronomy)

Bruce Elmegreen, President (Interstellar Matter and Local Universe)

Lee Anne Wilson, Member, IAU Finance Committee

David Soderblom, Member, IAU Membership Committee







This material is based upon work supported by the National Science Foundation under Grant Number PHY-1441995. Any opinions, findings, and conclusions or recommendations expressed in this material are those of the author(s) and do not necessarily reflect the views of the National Science Foundation.

To comment on this webpage or report an error, please send feedback to the
BISO Site Manager
.