2017 USNC/MI Spring Meeting Date

The USNC/MI will meet virtually on Monday, April 24, 2017.
USNC/MI Develops Seminar for 2016 PCMI Summer Session
With funding provided by NSF, the USNC/MI funded a week-long international seminar, "Bridging Policy and Practice in Mathematics Education Around the World," that was held as part of the
26th annual Park City Mathematics Institute (PCMI) Summer Session
. The seminar, focusing on Central and South America, was organized by USNC/MI past chairs Gail Burrill and Rick Scott. Invited teams consisted of one mathematics education policymaker and one practicing secondary mathematics teacher from each of six countries (Argentina, Bolivia, Guatemala, Honduras, Paraguay, and the United States).
For information on the upcoming 2017 Summer Session,
visit the PCMI website
.

U.S.--Finland Workshop on Mathematics Education Held Summer 2016 in Helsinki
Workshop on Supporting Mathematics Teachers and Teaching in the United States and Finland
, a bilateral meeting of U.S. and Finnish mathematics educators, was held July 31--August 2 at the University of Helsinki in Helsinki, Finland. Approximately 15 American professionals and 15 Finnish professionals attended in person, while several online participants engaged remotely via the webcast.
CLICK HERE to visit the U.S.--Finland Workshop subpage and view session videos, download presentations, and more.
U.S. Reception at ICME-13 Well Attended
140 mathematics educators attended the U.S. Reception at
ICME-13 in Hamburg, Germany
, on the evening of Wednesday, July 27. The reception, hosted by the USNC/MI, was also sponsored by AMATYC (American Mathematical Association of Two-Year Colleges), AMTE (Association of Mathematics Teacher Educators), ASA (American Statistical Association), CBMS (Conference Board of the Mathematical Sciences), MAA (Mathematical Association of America), NCSM (National Council of Supervisors of Mathematics), and NCTM (National Council of Teachers of Mathematics).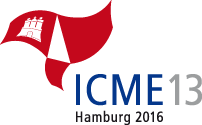 66 Travel Fellowships Awarded to American Attendees of ICME-13
NCTM, through an NSF grant, awarded 66 travel fellowships for U.S. teachers, researchers, and educators to attend the 13th International Congress on Mathematics Education (ICME-13). The Congress was held from July 24 through July 31, 2016 in Hamburg, Germany. NCTM received a total of 741 travel fellowship applications.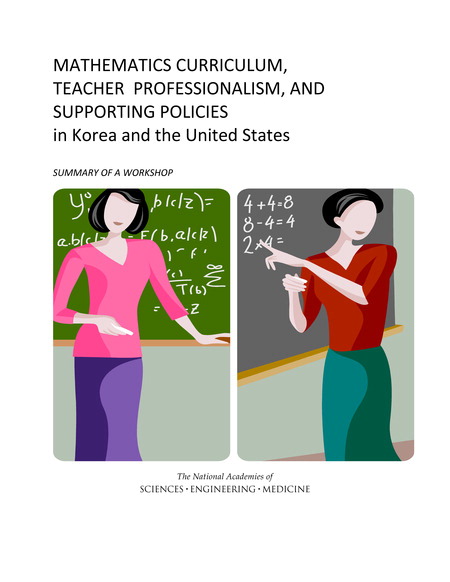 USNC/MI U.S.-Korea Workshop Report Released
On July 15-17, 2012 the United States National Commission on Mathematics Instruction and Seoul National University held a joint Korea-U.S. workshop on Mathematics Teaching and Curriculum. The workshop was organized to address questions and issues related to math teaching and curriculum that were generated by each country, including the following: What are the main concerns in the development of the curriculum? What issues have been discussed or debated among curriculum developers, teachers, teacher educators, and scholars regarding the curriculum? How have textbooks been developed for the curriculum? How are curricular tasks designed and what criteria are used? What is the role of learning trajectories in the development of curriculum?
This report
summarizes the presentations and discussions at the workshop.