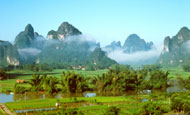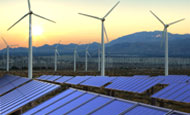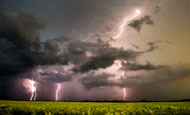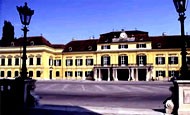 U.S. National Member Organization for iiasa
The National Academies of Sciences, Engineering, and Medicine is the U.S. adhering body of the International Institute for Applied Systems Analysis (IIASA) and it maintains its relationship with IIASA through the U.S. National Member Organization (USNMO). Founded in 1972, IIASA conducts policy-oriented research into problems of a global nature that are too large or too complex to be solved by a single country or academic discipline.

Click here to view "IIASA in Pictures," an helpful introductory video highlighting various IIASA activities and events.
IIASA is known for its interdisciplinary research, combining natural and social sciences with integrated assessment techniques and advanced mathematical methodologies, with a goal of providing policy insight on issues of regional and global importance in the following fields:

GLOBAL PROBLEM AREAS: Energy and Climate Change, Food and Water, and Poverty and Equity
PROGRAM AREAS: Energy, Transitions to New Technologies, Advanced Systems Analysis, Ecosystem Services and Management, Mitigation of Air Pollution and Greenhouse Gases, Evolution and Ecology, World Population, Risk Policy and Vulnerability, and Water.


What's New



Friends of IIASA Events Scheduled at AAAS Annual Meeting in Boston


The Friends of IIASA, an affiliated organization devoted to financing IIASA projects, will be holding a Young Scientists Summer Program (YSSP) roundtable from 4:30 p.m. to 5:30 p.m. on Sunday, February 19, at the AAAS Annual Meeting in Boston. The roundtable will be immediately followed by a reception for the Boston area IIASA community from 5:30 p.m. to 7:00 p.m. Boston University Dean of the Pardee School of Global Studies, Professor Adil Najam, will be hosting this event. Dr. Najam is also a YSSP alum.

For more on the 2017 AAAS Annual Meeting program, visit http://meetings.aaas.org/travel/boston/.



Graduate Student Marcus Thomson Wins IIASA Award


The U.S. NMO/IIASA extends its sincere congratulations to Marcus Thomson, who has received the 2017 Mikhalevich Award with Honors. This annual award for spectacular work by participants in the IIASA Young Scientists Summer Program was given to Thomson, a PhD student at the University of California, Los Angeles, for his study, "Climate, corn, and culture: Simulated impact of paleoclimate change on Fremont Native American maize farming in Utah". He will be able to return to IIASA to continue researching for an additional three months.



IIASA Applications for Summer 2017 YSSP


The Young Scientists Summer Program, held annually in Laxenburg, Austria, is hosted by IIASA and funded by its National Member Organizations. The application period for the next YSSP in Summer 2017 opened on October 1, 2016 and closed on January 11, 2017. Applicants will be notified of their acceptance in March 2017.

To apply and learn more about YSSP research areas, please visit the IIASA YSSP webpage.

IIASA's Postdoctoral Fellowship Program
IIASA's Postdoctoral Fellowship Program is an annual program that provides funding for several postdoctoral researchers for a 12-24 month period. Application deadlines for 2017 are April 1 and October 1. Application details can be found on IIASA's website.

The program serves to:

Encourage and promote the development of young researchers.
Offer young researchers the opportunity to further their careers by gaining hands-on professional research experience in a highly international scientific environment.
Enrich IIASA's intellectual environment and help achieve research program goals.

Successful candidates are expected to conduct their own research within one of IIASA's research programs or special projects on topics related to IIASA's agenda.



Remembering Two IIASA Leaders: Howard Raiffa and Thomas Schelling


The U.S. NMO for IIASA would like to recognize two individuals who passed away in 2016 but who provided extraordinary leadership and intellectual contributions to IIASA.

Howard Raiffa was instrumental in IIASA's founding in 1972. Motivated by his desire to solve real-world problems in developing countries, he was an inspiration to many systems analysis scientists and researchers who followed in his footsteps. For more on the life of Howard Raiffa and to leave a message in the Book of Condolences, please visit the IIASA website.

Thomas C. Schelling worked at IIASA from 1994-1999, and was instrumental in creating IIASA's first integrated assessment framework that connected all IIASA models. A Nobel laureate, he was also an enthusiastic supporter of the YSSP program. In fact, he once commented, "The YSSP program alone would be worth the cost of U.S. membership." For more on the life and work of Thomas Schelling, who passed away on December 13, 2016, please visit http://www.iiasa.ac.at/web/home/about/news/161215-Schelling.html.



Howard Raiffa Fellows Program in Decision Science:

Donations to the new Howard Raiffa Fellows Program in Decision Science will fund fellowships for postdoctoral or mid-career associate fellows from academia, business, and government to advance the theory and practice of decision science in collaboration with IIASA's network of researchers and collaborators.

Peter E. de Janosi Postdoctoral Fellowship:

Donations to this Fellowship fund sponsors a Postdoctoral Fellowship with the particular goal of advancing Dr. de Jánosi's deep interest in applying interdisciplinary analyses to significant public policy and management problems, particularly through integrating the social sciences into IIASA's work.

IIASA Annual Fund: Donations to the Annual Fund will support a 3-month Young Scientist Summer Program (YSSP) Fellowship for a promising young researcher who would otherwise not have funding to take part in YSSP.

IIASA Fund:

Donations to the IIASA Fund will support IIASA's research and training activities, promoting global cooperation toward new frontiers in the methodologies and applications of systems analysis. The IIASA Fund provides seed money for innovative research projects and initiatives that would otherwise be beyond IIASA's budget.

For more information, visit http://www.friendsofiiasa.org/.

IIASA-NAS 2016 Symposium


"International Scientific Cooperation for Global Sustainability," co-sponsored by IIASA, the National Academy of Sciences' U.S. NMO, and the Embassy of Austria was held on February 11, 2016. the symposium brought industry and academic professionals together with policymakers to discuss three topics related to climate change policy and assessment. It also demonstrated how ongoing IIASA research aligns with and can inform U.S. government aims. Click here to download the summary PDF.

Click here to view the complete agenda for the symposium and reception.

IIASA has made all symposium videos and accompanying presentation PDFs available on their website. Scroll down to view all topics in order as they appear on the agenda.



Pavel Kabat Speaks at The New School on "Economics of Climate Change"


Members of the U.S. NMO for IIASA helped organize a lecture, Economics of Climate Change, by Pavel Kabat, IIASA Director. The lecture focused on the U.N.'s Sustainable Development Goals and the event was held on September 19, 2016 at The New School in New York City. His lecture can be seen on YouTube at https://www.youtube.com/watch?v=fEkUILUbbtU.

IIASA Hosts Meeting of Global Network of Science and Technology Advisers in Foreign Ministries
"As the world becomes increasingly globalized and interconnected, the need is greater than ever for science to become a more important component of diplomacy and foreign relations," IIASA said concerning the meeting of 21 national science and technology advisors that it hosted on October 18-19, 2016. The meeting was co-organized by IIASA, the Fletcher School of Law and Diplomacy at Tufts University, and the International Network of Government Science Advice. The meeting focused on ways in which scientists and diplomats can work together to further a nation's objectives. Senior diplomatic or scientific representatives from Armenia, Austria, Belgium, Canada, Chile, Colombia, George, Ireland, Italy, Kenya, Japan, New Zealand, Oman, Panama, Poland, Russian Federation, Senegal, Spain, Switzerland, the United Kingdom, and the United States attended the meeting.

See http://www.iiasa.ac.at/web/home/about/leadership/director/news/161020-sci-advice.html for more information.

Global Commons Meeting Focuses on Transformative Solutions for the Future
IIASA Director Pavel Kabat participated in International Dialogue on the Global Commons, hosted by the Global Environment Facility (GEF) and International Union for Conservation of Nature (IUCN) and held at the National Academy of Sciences on October 11-13, 2016. October 11 focused on science and was supported by IIASA, the Stockholm Resilience Centre, World Resources Institute, and the World Economic Forum. New scientific assessments and transformative solutions for the future were reviewed and discussed.



Donald Saari is IIASA Governing Council's Chairman


USNMO/IIASA Chair Donald Saari became the Chairman of IIASA's governing Council on November 11, 2014. This role complements his position as Distinguished Professor of Mathematics and of Economics at the University of California, Irvine, where he also directs the Institute for Mathematical Behavioral Sciences. Dr. Saari's international experience will be of great benefit as he works with the 22 national members that make up IIASA's governing Council. As well as being a member of the National Academy of Sciences, Dr. Saari is a fellow of the American Academy of Arts and Sciences and a foreign member of the Finnish Academy of Science and Letters. For more information, please see the IIASA announcement.



U.S.-IIASA Fact Sheet


Interested in learning more about the research collaborations between the United States and IIASA? IIASA participates in more activities related to the U.S. than with any of its other member countries. To learn more about these collaborations and connections, please consult the U.S.-IIASA Fact Sheet (PDF).



IIASA Research Contributions to IPCC 5th Assessment Report


IIASA researchers were major contributors to the third part of the Intergovernmental Panel on Climate Change (IPCC)'s 5th Assessment Report, "

Mitigation of Climate Change

," which was released on April 13, 2014. Fifteen IIASA researchers served as authors and reviewers of the Working Group III report, including IIASA's Deputy Director Nebojsa Nakicenovic, who served as a lead author. In addition to this extensive involvement by its researchers, IIASA also serves as the repository for two IPCC databases: the IPCC Scenarios database and for the historical database on energy and emissions. For more details, please visit the

IIASA website

.



Videos and Presentations from IIASA-NAS Symposium, February 11, 2016 in Washington, DC, Now Available
"International Scientific Cooperation for Global Sustainability," a three-topic symposium co-sponsored by IIASA, the National Academy of Sciences' U.S. NMO, and the Embassy of Austria, was held on Thursday, February 11, in the Athens Ballroom at the Hotel Monaco DC. Click here to view the complete agenda for the symposium and reception.

IIASA has made all symposium videos and accompanying presentation PDFs available on their website. Scroll down to view all topics in order as they appear on the agenda.

"Building Bridges Between Science and Policy": IIASA Systems Analysis Conference 2015
November's Systems Analysis Conference in Laxenburg, Austria featured three days of speakers and posters jointly organized by IIASA and the Austrian Academy of Sciences. On November 12, Director of Princeton University's Institute for Advanced Study Robbert Dijkgraaf presented a lecture on "Building Bridges Between Science and Policy." Dr. Dijkgraaf maintains that science and policy are two fundamentally opposed arenas with distinct sets of interests, and must "build bridges" to better understand each other. He also discusses inequities in global scientific research output, disconnects between scientific community and general public consensus, and and the importance of interdisciplinary collaboration in solving global problems. Watch Dr. Dijkgraaf's complete lecture below.


IIASA Systems Analysis Conference, November 11-13
Globalization, economic and political shifts, environmental challenges, and social conflicts all challenge our world today. Systems analysis offers a way to look at these issues broadly and in depth, and to identify possible solutions. IIASA's Systems Analysis 2015 conference highlighted "recent advances, current lacunas, and untapped disciplinary potentials in the field of systems analysis, with the aim of demonstrating the unique prowess of systems thinking for navigating a swiftly changing and increasingly complex world." The conference, sponsored by Institute for Operations Research and the Management Sciences (INFORMS), the Complexity Institute at Nanyang Technological University, and the Santa Fe Institute, was webcast live.

All conference sessions, which can be sorted by date and location, are currently available to view on the Program webpage.



Simon Levin Gives IIASA Public Lecture


Simon Levin, former IIASA Council Chair and former USNMO/IIASA Chair, has won numerous awards for his interdisciplinary research in environmental sciences, economics, and evolutionary biology. On November 10, 2014, the Princeton University professor gave a public lecture on Obstacles and Opportunities in Environmental Management at IIASA, at which he was named an IIASA Distinguished Visiting Fellow. To watch the full one hour nine minute lecture, please click here or the video image below.






Contact the USNMO/IIASA
Kathie Bailey, Director
Pam Gamble, Administrative Associate

IIASA OVERVIEWS

IIASA UPCOMING EVENTS


IIASA REPORTS




IIASA RESEARCH UPDATES

IIASA VIDEOS ON YOUTUBE

IIASA RESOURCES



Core support for USNMO/IIASA is provided by the National Science Foundation under Grant No. OISE-1246585, with policy involvement of the Office of Science and Technology Policy, the Department of State, the Department of Energy, the Department of Commerce (NOAA), the USDA Forest Service, and the Environmental Protection Agency. Any opinions, findings, and conclusions or recommendations expressed in this material are those of the author(s) and do not necessarily reflect the views of the National Science Foundation.

To comment on this webpage or report an error, please send feedback to the BISO Site Manager.