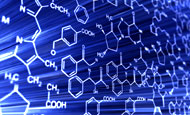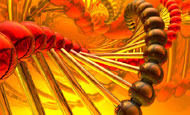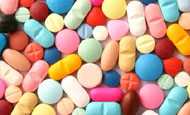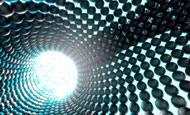 U.S. National Committee for Crystallography
The U.S. National Committee for Crystallography (USNC/Cr) represents U.S. crystallographers in the International Union of Crystallography (IUCr) through The National Academy of Sciences. The IUCr strives to promote international cooperation and publication in crystallography; to facilitate standardization of methods, units, nomenclatures and symbols; and to form a focus for the relations of crystallography to other sciences.

WHAT'S NEW


In Memoriam: Judith Flippen-Anderson
BISO was sadden to learn of the passing of Judith Flippen-Anderson, a longtime member and volunteer for the U.S. National Committee for Crystallography. Dr. Flippen-Anderson served on the USNC/Cr in the 1980s and 1990s before becoming Vice Chair in 1993 and Chair in 1997. Additionally, she served on six delegations to various IUCR Congresses and General Assemblies.

To read Dr. Flippen-Anderson's complete interview, visit https://www.legacy.com/obituaries/washingtonpost/obituary.aspx?n=judith-flippen-anderson&pid=188629072.

Quality of IUCr Journals Greatly Improved Under Past President Marvin Hackert
Marvin Hackert, past-president of the IUCr and a current BISO Board member, has worked very hard to improve the quality of the IUCr journals. All journals, according to the 2017 impact factors released by Clarivate Analytics, have increased. They now occupy the top four positions in the Crystallography category:
Other journals that saw an increase in impact factors were: Acta Crystallographica Section D: Structural Biology, Acta Crystallographica Section F: Structural Biology Communications, Journal of Applied Cyrstallography, and Journal of Synchrotron Radiation.



Become an IUCr Associate


The IUCr Associates Programme provides a home for crystallographers by offering a series of benefits for your professional development; it also enables the IUCr to continue its outreach efforts to bring crystallography and crystallographic training to all parts of the world.

Join now to take advantage of the wide range of benefits and resources available, and make the most of being an IUCr Associate. For more details about the programme, please click here. Joining is easy; simply follow the steps given below.

Step 1
Go to http://www.iucr.org/people/associates/become where you will be guided through the process of creating an IUCr account (or logging in if you already have an IUCr account). Select the appropriate fee (this is for a 3-year period), either full (USD 200), student (USD 60), or retired (USD 60). Click 'continue.'

Step 2
The next set of pages will take you through the payment process. Once you have completed your payment successfully you can gain access to your Associate benefits by logging in here: http://iucr.org/people/login.

Please contact associates@iucr.org if you have any questions.



2018 ACA Summer School Hosted by the University of Notre Dame


This year's ACA Summer Course in Chemical Crystallography was held from June 10 to June 17, 2018. This summer school has been an outstanding opportunity for new crystallographers for almost thirty years, and no prior knowledge of crystallography is necessary to apply for the program. To submit an application for next summer's school, visit the ACA Summer Course website in January 2019: http://acasummercourse.net/application/application/.



2017 IUCr Congress & General Assembly: August 21-28 in Hyderabad, India


India recently hosted the XXIV Congress and General Assembly of the International Union of Crystallography from August 21-28, 2017, where the IUCr Executive Committee and IUCr Finance Committee also met. Here are some highlights from the week in Hyderabad:

Over 1700 participants from 73 countries attended the Congress and General Assembly. There were over 600 speakers and 700 poster sessions in total.
Richard Henderson and Joachim Frank, who would later share the 2017 Nobel Prize in Chemistry with Jacques Dubochet, were among the presenters.
Though the United States presented a strong bid to host the IUCr XXVI in San Diego, Melbourne, Australia was chosen as the location of the 2023 Congress and General Assembly.
The representation of women as members of IUCr commissions rose from 17% to 26% in Hyderabad. After the election of new officers, the number of women on the IUCr executive committee rose from one to three members. Relatedly, the IUCr recommended a Statement on Gender Balance that was endorsed at the General Assembly.
The IUCr Associates Program was launched in Hyderabad. Students, retired scientists, and crystallographers from developing countries can apply to receive a 20% discount on their three-year membership fee. To learn more about this program, visit https://www.iucr.org/news/newsletter/volume-24/number3/iucr-associates-programme.




IUPAP and IUCr Receive €300k Grant from ICSU


The International Council for Science (ICSU) has awarded one of its three €300k grants to IUPAP and IUCr, so that the two unions may begin work on a three-year advanced light source project. Utilisation of Light Source and Crystallographic Sciences to Facilitate the Enhancement of Knowledge and Improve the Economic and Social Conditions in Targeted Regions of the World will focus on lightsources for Africa, Mexico, the Caribbean, and the Middle East. Over the next three years, the aims of the project include the creation of print materials to better explain light sources and the field of crystallography, the launching of five more crystallography laboratories in various parts of the world, and the international exchange of students and researchers.

The project will be led by Sekazi K. Mtingwa and Sandro Scandolo of the IUPAP C13 Commission, and Michele Zema of the IUCr. Partnering organizations will include ICSU Regional Offices, the International Union of Materials Research Societies, the International Centre for Theoretical Physics, and UNESCO.



2017 ACA Summer Course Unites Experts Around the World




The University of Notre Dame and Northwestern University have co-hosted the ACA Summer Course in Chemical Crystallography since 2012. This year the course was held at Northwestern University from June 25th – July 2nd.

The 2017 summer course had 26 attendees from across the globe, including Canada, South Korea, Uruguay, Venezuela, and the U.S., from academia and industry. 18 faculty experts in the field of either or both single crystal and powder diffraction led the sessions. Together, students and instructors collected 18 successful single crystal data sets and a number of powder diffractograms as well. Overall, the course was very well received by both students and instructors. The summer course has already proven to promote networking among all that are involved. As in past years, publication of collection diffraction data was encouraged during the course with a request that an acknowledgment to the ACA summer course be included. The course organizers were Charlotte Stern (Northwestern U), Christos Malliakas (Northwestern U), Allen Oliver (U Notre Dame), and Amy Sarjeant (CCDC).

For more information, please see the course website:

http://acasummercourse.net

.

IUCr Releases "A Little Dictionary of Crystallography" (2017)

The IUCr

Commission on Crystallographic Nomenclature

has released the second edition of its "Little Dictionary of Crystallography." This book is meant to be a physical companion to the IUCr's

Online Dictionary of Crystallography

, and is

available for purchase on Lulu.com

.



IUCr Launches New Webpage: "Crystallography Around the World"


As of March 15, 2016, the

IUCr website

features a new

"Crystallography Around the World"

page, which serves as a repository to centralize union activities and practitioners. Users can select their country of interest, then browse associations, past and future events, membership lists, and photo galleries.

Click here to view the U.S. subpage

.









This material is based upon work supported by the National Science Foundation under Grant Number PHY-1441995. Any opinions, findings, and conclusions or recommendations expressed in this material are those of the author(s) and do not necessarily reflect the views of the National Science Foundation.

To comment on this webpage or report an error, please send feedback to the
BISO Site Manager
.