U.S. National Committee's Young Observer Program
Established by the USNC/IUPAC in 1977 to foster interactions with internationally acclaimed scientists in various fields, the IUPAC Young Observer Program strives to introduce the work of IUPAC to a new generation of distinguished researchers and to provide an opportunity to address international scientific policy issues. The USNC holds a biennial competition to invite early career scientists to serve as United States Observers at the IUPAC World Chemistry Congress and General Assembly. For more information about the Young Observer program, please visit the Young Observer page.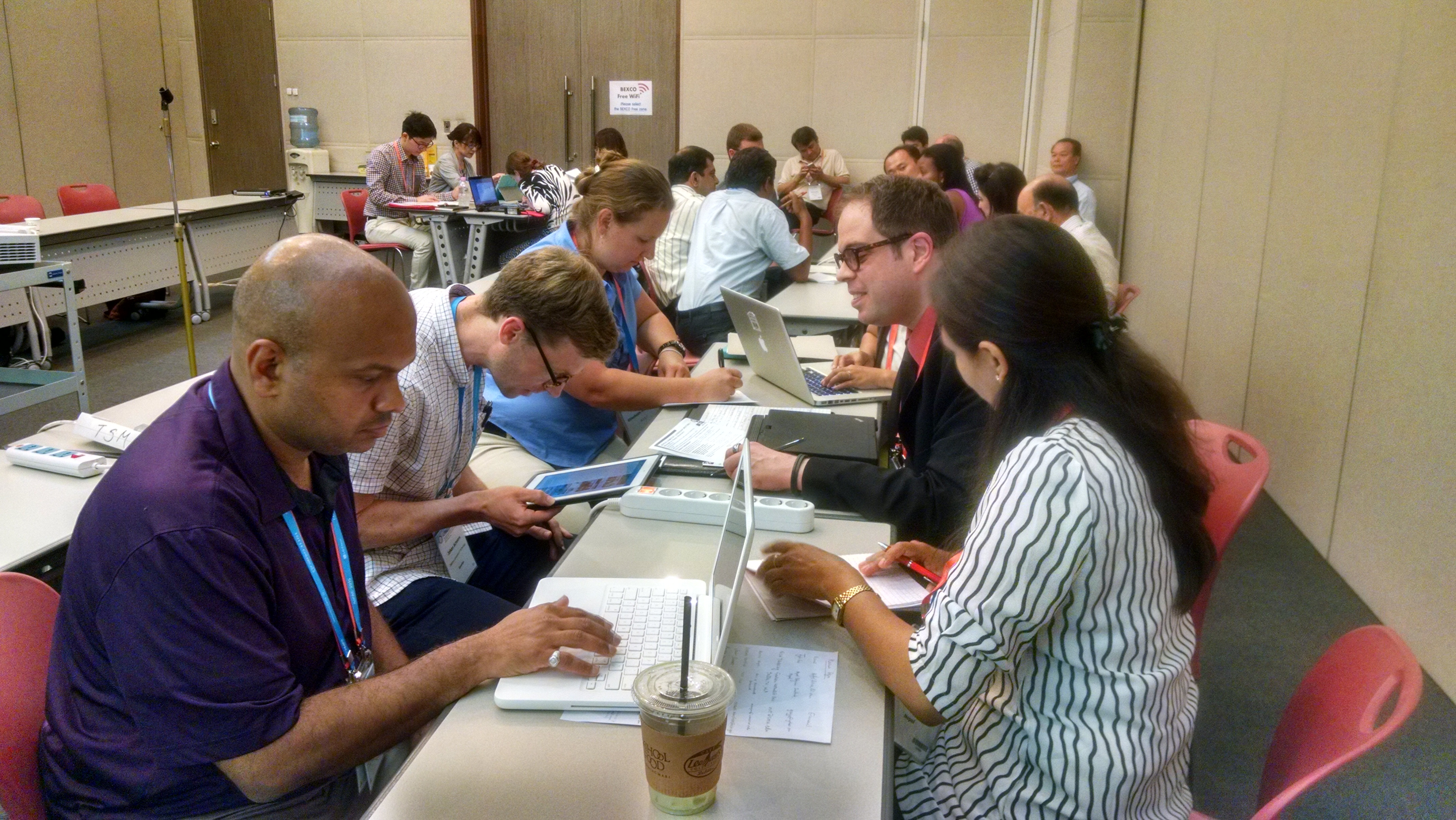 The selected U.S. Young Observers for 2015 are:
Craig Aspinwall, University of Arizona
Shelley Claridge, Purdue University
Ilia Guzei, University of Wisconsin-Madison
Danniebelle Haase, The Dow Chemical Company
Suri Iyer, Georgia State University
Elisabeth Mansfield, National Institute of Standards and Technology
Maricris Mayes, University of Massachusetts Dartmouth
Bradley Miller, U.S. Environmental Protection Agency
Sarah Schmidtke Sobeck, The College of Wooster
Nicolay Tsarevsky, Southern Methodist University
Claudio Verani, Wayne State University
Luisa Whittaker-Brooks, University of Utah

2015 IUPAC GA and World Chemistry Congress
IUPAC's 48th General Assembly (GA) and 45th World Chemistry Congress was held August 6-14, 2015, in Busan, Korea. The conference focused on "Smart Chemistry, Better Life." The event's scientific program included 61 symposia in 11 themes and eight plenary lectures. More details can be found on the General Assembly website.

2014 International Year of Crystallography
The USNC/IUPAC joined the USNC/IUCr in celebrating the International Year of Crystallography (IYCr2014). The United Nations declared 2014 the International Year of Crystallography, in honor of the centennial of two groundbreaking events which marked the birth of modern crystallography. In 1912 Max von Laue showed that X-rays were diffracted by crystals, and in 1913 W. H. and W. L. Bragg demonstrated that the diffraction of X-rays can be used to determine the positions of atoms within a crystal.
The importance of crystallography for the chemistry community was recently highlighted in an article by USNC/IUPAC member Julia Chan, Jennifer Aitken, and Susan Latturner. Their article, "Celebrating Crystallography," can be found in Volume 92 of Chemical and Engineering News.