WHAT'S NEW

New USNC/IUTAM Overview Video
Wing Kam Liu of Northwestern University, former chair of USNC/TAM, discusses the national committee's involvement with IUTAM and its efforts to engage engineering students and early careers.



2018 U.S. National TAM Congress
The 18th U.S. National Congress on Theoretical and Applied Mechanics will be held from June 4 to June 9, 2018 at the Hyatt Regency O'Hare in Chicago. Northwestern University is proud to host this event.

IUTAM/AmeriMech Symposium to be Held in U.S. in September 2017
"Dynamics of Gravity Currents," a symposium dually sponsored by IUTAM and AmeriMech, will be hosted by University of California, Santa Barbara next year. The symposium, organized by Eckart Meiburg of UC Santa Barbara and Ben Kneller of the University of Aberdeen, is tentatively scheduled for September 25--27, 2017. For more information about this symposium, download the complete PDF.

2017 USNC/TAM Annual Meeting
The next USNC/TAM meeting will be held Friday, March 24 and Saturday, March 25, 2017 at the NAS building in Washington D.C.

October 2016 Additive Manufacturing Workshop Held in China
WAM2016, short for the Workshop on Predictive Theoretical, Computational, and Experimental Approaches for Additive Manufacturing (WAM 2016), was held in Dalian, China from October 17--19, 2016. The National Natural Science Foundation of China (NSFC) and the Chinese Society of Theoretical and Applied Mechanics (CSTAM) co-sponsored the event.

The workshop is an extension of last October's "A Workshop on Predictive Theoretical and Computational Approaches for Additive Manufacturing" held in Washington, DC at the National Academies of Sciences, Engineering, and Medicine. Both workshops aimed to foster collaboration among professionals and undertake challenges within the field of additive manufacturing.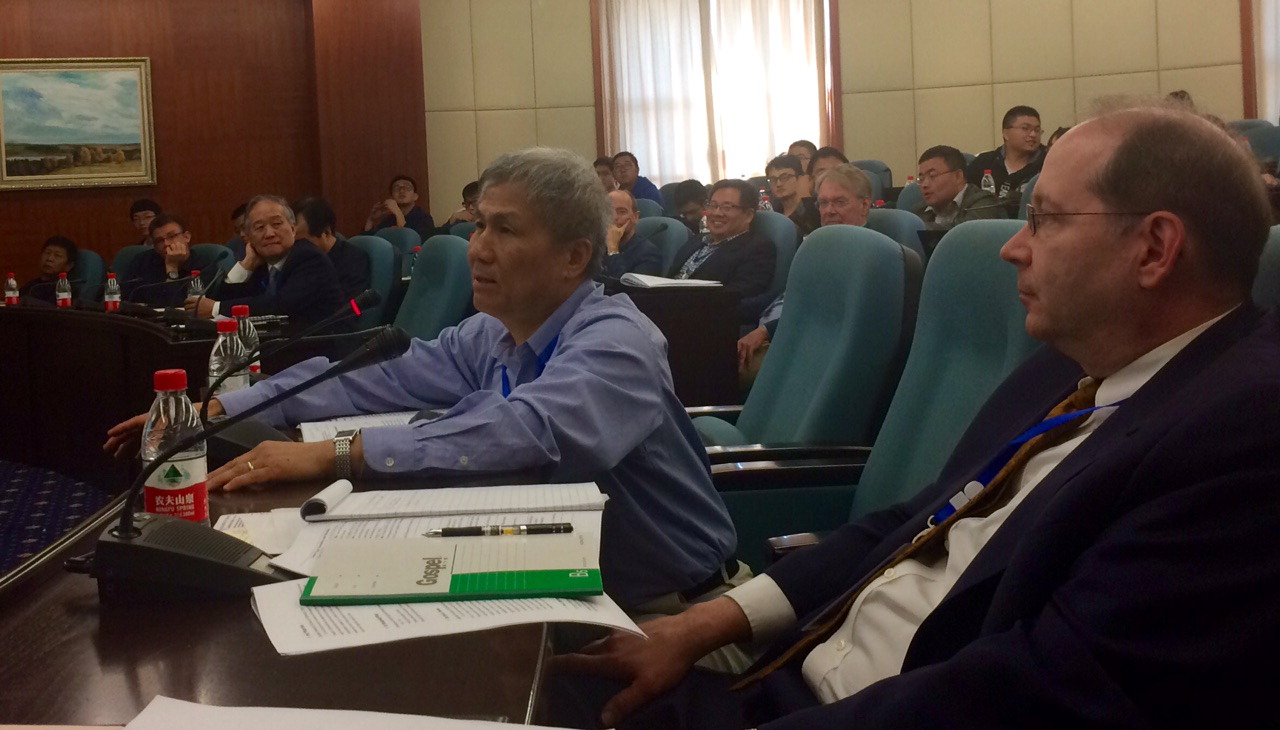 Wing Kam Liu, USNC/TAM chair and co-chair of WAM 2016, speaking at the workshop.
Additive Manufacturing Workshop Media Available For Download
The recent USNC/TAM-hosted Workshop on Predictive Theoretical and Computational Approaches for Additive Manufacturing was a tremendous success. The three-day workshop featured 24 presentations from speakers in academia, industry, and government labs, and the Livestream workshop broadcast has already reached over 200 live and 1,700 total viewers.

Workshop participants Ade Makinde (GE Global Research Center), Tahany El-Wardany (United Technologies Research Center), Peter Olmstead (Georgetown University), and Joseph Beaman (University of Texas - Austin) were happy to answer additive manufacturing questions in a video for NAS.




All workshop media, including session videos, meeting agenda, and presentation PDFs, are listed on the 2015 Additive Manufacturing Workshop page. You can also click below to browse and view the eight session videos.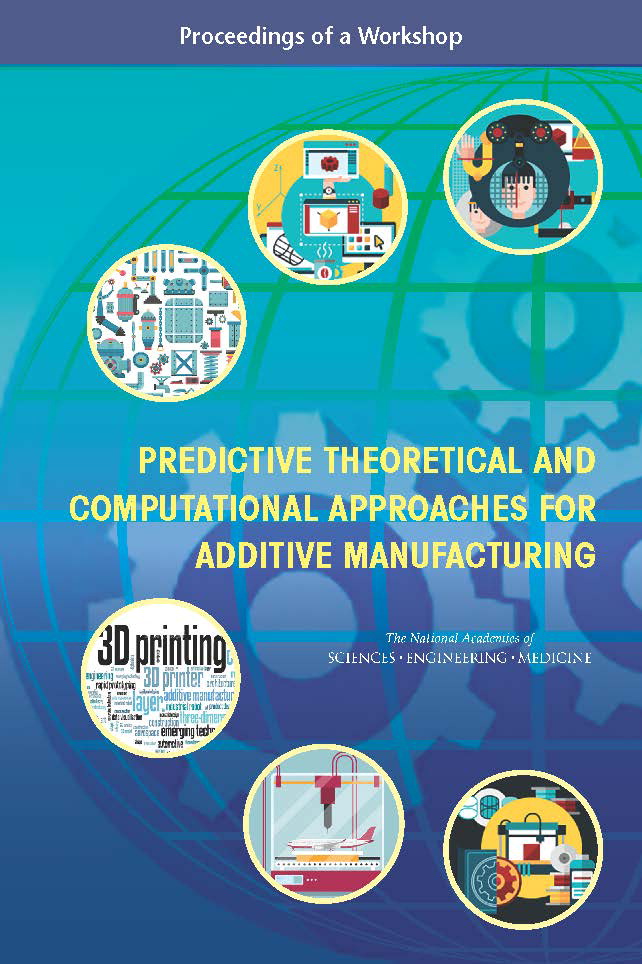 Predictive Theoretical and Computational Approaches for Additive Manufacturing: Proceedings of a Workshop is now available for download or purchase.

As a result of this workshop, Lyle Levine, Project Leader of Additive Manufacturing of Metals at NIST, has proposed a series of benchmark tests and an accompanying conference series. Dr. Levine's ideas for AM-Bench are loosely based upon his existing NUMISHEET benchmark test series, which has profoundly influenced the sheet metal field for over 25 years. The project, which aims to start developing AM standards, requires input from experts across the board in industry, national labs, and academia.

If you are interested in joining the planning committee, which will define the scope and organization of this series, please contact Lyle Levine at Lyle.Levine@nist.gov.