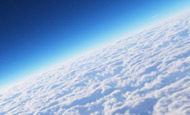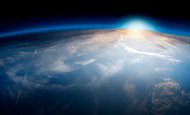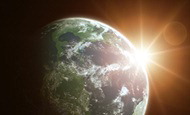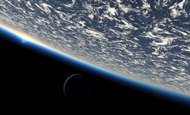 U.S. Coordinating Group of SCOSTEP

SCOSTEP Overview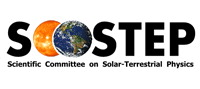 The National Academy of Sciences is the U.S. adhering member of Scientific Committee on Solar Terrestrial Physics (SCOSTEP), an interdisciplinary body of the International Council for Science (ICSU). The complete list of U.S. Coordinating Group members can be found on the Membership page.

Through its programs, SCOSTEP advances scientific knowledge of solar terrestrial physics (STP), supports a globally-aware and engaged STP community, and promotes the development of early-career STP scientists. SCOSTEP provides the necessary scientific framework for international collaboration and dissemination of the derived scientific knowledge, in collaboration with other ICSU bodies.

These bodies include the Committee of Space Research (COSPAR), International Association of Geomagnetism and Aeronomy (IAGA), International Association of Meteorology and Atmospheric Sciences (IAMAS), International Astronomical Union (IAU), International Union of Pure and Applied Physics (IUPAP), International Union of Geodesy and Geophysics (IUGG), Scientific Committee on Antarctic Research (SCAR), and the International Union of Radio Science (URSI). SCOSTEP is also a permanent observer at the United Nations Committee on the Peaceful Uses of Outer Space (UNCOPUOS).


SCOSTEP Activity
SCOSTEP 13th Quadrennial Solar-Terrestrial Symposium: October 12-18, 2014 in Xi'an, China
This was the thirteenth in the series of Solar-Terrestrial Physics Symposia organized by SCOSTEP and held approximately every four years. In 2013, the Climate and Weather in the Sun-Earth System (CAWSES) program ended, and the new program known as the Variability of the Sun and Its Terrestrial Impact (VarSITI) started. The underlying theme of SCOSTEP scientific programs is the way the Sun affects Earth over various time scales. The VarSITI program expands the solar terrestrial physics to a broader context to star-planet interaction, which might further our scientific understanding of the Sun-Earth connection.
This October, 2014 symposium, known as STP13 for short, highlighted results obtained during the CAWSES program and the new results from the VarSITI program. STP13 invited talks and presentations can be found online on the SCOSTEP website.

SCOSTEP 'Comic Books'
SCOSTEP has been sponsoring a series of 'Comic Books' designed to raise the awareness of the general public, and young people in particular, about issues in solar-terrestrial science. Originally produced in Japanese, the books have been translated into English and multiple other languages. Sample titles include "What are the Polar Regions?!" and "What is the Geomagnetic Field?!." To access the complete collection of SCOSTEP 'Comic Books,' please visit the SCOSTEP website.


U.S. SCOSTEP Coordinating Group Activity
On December 11, 2014, the U.S. Coordinating Group of SCOSTEP held its second conference call. In the conference call, areas of mutual interest between SCOSTEP and other international unions were discussed. In addition, an overview was provided of SCOSTEP's current initiatives.






This material is based upon work supported by the National Science Foundation under Grant Number AGS-1240434. Any opinions, findings, and conclusions or recommendations expressed in this material are those of the author(s) and do not necessarily reflect the views of the National Science Foundation.

To comment on this webpage or report an error, please send feedback to the BISO Site Manager.