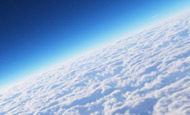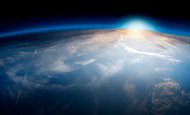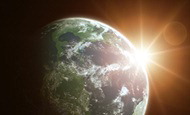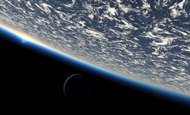 U.S. Coordinating Group of SCOSTEP

SCOSTEP Overview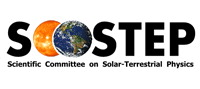 The National Academy of Sciences is the U.S. adhering member of Scientific Committee on Solar Terrestrial Physics (SCOSTEP), an interdisciplinary body of the International Council for Science (ICSU). The complete list of U.S. Coordinating Group members can be found on the Membership page.

Through its programs, SCOSTEP advances scientific knowledge of solar terrestrial physics (STP), supports a globally-aware and engaged STP community, and promotes the development of early-career STP scientists. SCOSTEP provides the necessary scientific framework for international collaboration and dissemination of the derived scientific knowledge, in collaboration with other ICSU bodies.

These bodies include the Committee of Space Research (COSPAR), International Association of Geomagnetism and Aeronomy (IAGA), International Association of Meteorology and Atmospheric Sciences (IAMAS), International Astronomical Union (IAU), International Union of Pure and Applied Physics (IUPAP), International Union of Geodesy and Geophysics (IUGG), Scientific Committee on Antarctic Research (SCAR), and the International Union of Radio Science (URSI). SCOSTEP is also a permanent observer at the United Nations Committee on the Peaceful Uses of Outer Space (UNCOPUOS).

For an introduction to SCOSTEP's ongoing VarSITI program, explained in detail below, watch this brief YouTube video on geomagnetic storms and their influence on Earth.


Announcement of Opportunity: The SCOSTEP Visiting Scholar (SVS) Program
(adapted from the VarSITI webpage)

Call for Applications 2016
The SCOSTEP Visiting Scholar (SVS) program is a capacity building activity of SCOSTEP (Scientific Committee on Solar-Terrestrial Physics), which complements the current scientific program, VarSITI (Variability of the Sun and its Terrestrial Impact, http://www.varsiti.org/) and SCOSTEP's public outreach activities.

The objective of the SVS program is to provide training to young scientists and graduate students from developing countries in well-established solar terrestrial physics institutes, for one to three months. The training will help the young scientists advance their careers in solar terrestrial physics using various techniques and skills. SCOSTEP will provide the airfare, while the host institute will provide the living expenses (accommodation, sustenance, ground transportation, visa feeds, and other incidentals). Trainees should have their own health insurance or arrange a provision with the host institution.

Interested candidates should contact one of the SVS program hosts listed below or at http://www.yorku.ca/scostep/?page_id=2103 and work out the details of the visit. Once the applicant and host agree on a visit, the applicant needs to prepare an application package including the following details of the visit: (i) work to be performed; (ii) applicant's curriculum vitae; (iii) dates of the visit and an estimate of the airfare in economy class; (iv) letter from the applicant's supervisor, and (v) a letter from the host scientist/institution. A single PDF file of the above materials should be sent to SCOSTEP's Scientific Secretary, Dr. Marianna G. Shepherd, at mshepher@yorku.ca.

The deadline for applications is May 25, 2016. Applicants will be notified of their acceptance within three months after this date.

List of hosts:

Leibniz Institute of Atmospheric Physics (IAF), Germany.
Contact Dr. Franz-Josef Lubken at luebken@iap-kborn.de.

The Solar-Terrestrial Environment Laboratory (STEL), Nagoya University, Japan.
Contact Dr. Kazuo Shiokawa at shiokawa@stelab.nagoya-u.ac.jp.

National Institute of Polar Research (NiPR), Japan.
Contact Dr. Takuji Nakamura at nakamura.takuji@nipr.ac.jp.

National Space Science Centre (NSSC), Chinese Academy of Sciences, China.
Contact Dr. Yihua Yan at yyh@nao.cas.cn.

NASA Goddard Space Flight Center (GSFC), USA.
Contact Dr. Antii Pulkkinen at antti.a.pulkkinen@nasa.gov.
Contact Dr. Nat Gopalswamy at nat.gopalswamy@nasa.gov.
Contact Dr. Seiji Yashiro at seiji.yashiro@nasa.gov.

South African National Space Agency (SANSA), South Africa.
Contact: Dr. Lee-Anne McKinnell at lmckinnell@sansa.org.za.


SCOSTEP Activity

Variability of the Sun and Its Terrestial Impact (VarSITI)

On January 13, 2014, SCOSTEP launched a new scientific program: Variability of the Sun and Its Terrestial Impact (VarSITI). Varsiti will study the causes and consequences of weak solar activity during cycle 24. This program has four components:
Solar Evolution and Extrema (SEE)
International Study of Earth Affecting Solar Transients (ISEST)/MiniMax24
Specification and Prediction of the Coupled Inner-Magnetospheric Environment (SPeCImeN)
Role Of the Sun and the Middle atmosphere/thermosphere/ionosphere In Climate (ROSMIC)
Three of these have project co-leaders from the United States:
SEE: Petrus Martens, Montana State University
ISEST: Jie Zhang, George Mason University; and Nat Gopalswamy, NASA Goddard
SPeCIMEN: Jacob Bortnik, University of California, Los Angeles
VarSITI will promote more communication between solar and geospace/terrestrial scientists. The program's activities are coordinated through:
Campaign data analysis from the Sun and the Earth
Targeted workshops, conducted by the sub-groups of each project to focus on problem-solving, which can lead to later symposia presentations
Web pages (http://www.varsiti.org, hosted in Bulgaria)
Mailing lists (hosted by Nagoya University, Japan)
Quarterly newsletters (hosted by Nagoya University, Japan)

SCOSTEP 13th Quadrennial Solar-Terrestrial Symposium: October 12-18, 2014 in Xi'an, China
This was the thirteenth in the series of Solar-Terrestrial Physics Symposia organized by SCOSTEP and held approximately every four years. In 2013, the Climate and Weather in the Sun-Earth System (CAWSES) program ended, and the new program known as the Variability of the Sun and Its Terrestrial Impact (VarSITI) started. The underlying theme of SCOSTEP scientific programs is the way the Sun affects Earth over various time scales. The VarSITI program expands the solar terrestrial physics to a broader context to star-planet interaction, which might further our scientific understanding of the Sun-Earth connection.
This October, 2014 symposium, known as STP13 for short, highlighted results obtained during the CAWSES program and the new results from the VarSITI program. STP13 invited talks and presentations can be found online on the SCOSTEP website.


SCOSTEP 'Comic Books'

SCOSTEP has been sponsoring a series of 'Comic Books' designed to raise the awareness of the general public, and young people in particular, about issues in solar-terrestrial science. Originally produced in Japanese, the books have been translated into English and multiple other languages. Sample titles include "What are the Polar Regions?!" and "What is the Geomagnetic Field?!." To access the complete collection of SCOSTEP 'Comic Books,' please visit the SCOSTEP website.


U.S. SCOSTEP Coordinating Group Activity

On December 10, 2015, the U.S. Coordinating Group of SCOSTEP held a conference call to discuss areas SCOSTEP's current priorities, including VarSITI, and other items of mutual interest between SCOSTEP and various ICSU-related international scientific unions.




This material is based upon work supported by the National Science Foundation under Grant Number AGS-1240434. Any opinions, findings, and conclusions or recommendations expressed in this material are those of the author(s) and do not necessarily reflect the views of the National Science Foundation.

To comment on this webpage or report an error, please send feedback to the BISO Site Manager.