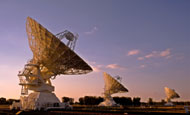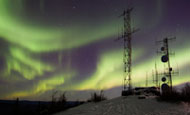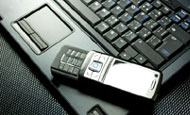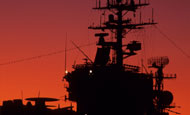 U.S. National Committee for URSI

The National Academy of Sciences is the U.S. adhering body of the International Union for Radio Science (URSI), and NAS manages the relationship with URSI through the U.S. National Committee (USNC) for URSI. URSI is a non-governmental and non-profit organization under the International Council for Science, responsible for stimulating and coordinating, on an international basis, studies, research, applications, scientific exchange, and communication in the fields of radio science.

WHAT'S NEW





Nader Engheta and Yahya Rahmat-Sammi Receive Ellis Island Medal of Honor


The USNC-URSI would like to congratulate Nader Engheta, former member of USNC-URSI from 2005-2011, and Yahya Rahmat-Sammi, current USNC-URSI member, on each receiving a 2019 Ellis Island Medal of Honor. Since 1986, this medal has been awarded to honorable Americans including Elie Wiesel, Sandra Day O'Connor, and seven former Presidents of the United States. Click here for a complete list of this year's recipients.

Dr. Engheta is currently a professor in the Department of Electrical and Systems Engineering at the University of Pennsylvania. He received his B.S. from the University of Tehran in 1978 and his PhD in Electrical Engineering from Caltech in 1982. Dr. Rahmat-Sammi is a member of the National Academy of Engineering (NAE) and currently serves as Northrop Grumman Professor in the Electrical and Computer Engineering Department at UCLA. He received his B.S. from the University of Tehran in 1970 and his PhD in Electrical Engineering from the University of Illinois at Urbana-Champaign in 1975.



Recent News










This material is based upon work supported by the National Science Foundation under Grant Number AST-1708170. Any opinions, findings, and conclusions or recommendations expressed in this material are those of the author(s) and do not necessarily reflect the views of the National Science Foundation.

To comment on this webpage or report an error, please send feedback to the
BISO Site Manager
.