ICSU's Future Earth Program Overview

Future Earth is a 10–year international program on Earth system research for global sustainability. The program is being carried out through the Science and Technology Alliance for Global Sustainability (the Alliance), comprised of the International Council for Science (ICSU), the International Social Science Council (ISSC), the Belmont Forum (composed of international science funding agencies, including NSF), the United Nations Educational, Scientific, and Cultural Organization (UNESCO), the United Nations Environmental Programme (UNEP), the United Nations University (UNU), and the World Meteorological Organization (WMO) as an observer.
For more information on the Future Earth Program, please consult the Future Earth Initial Design Report.

Future Earth News and Events

Future Earth to Have Globally Distributed Secretariat
Future Earth will have a new Secretariat, with a unique and innovative structure that spans three continents, as announced by the International Council for Science on behalf of the members of the Science and Technology Alliance for Global Sustainability (the Alliance). Over 20 expressions of interest were received for the Future Earth Secretariat. The new Secretariat comprises five global hubs, which will function as a single entity. They are located in the United States (Colorado), Canada (Montreal), France (Paris), Japan (Tokyo), and Sweden (Stockholm). The consortium of global hubs is currently working with the Alliance to refine details of its proposal, ahead of agreeing to a Memorandum of Understanding. For more details, please consult the ICSU website.

Future Earth Meeting in Washington, DC
BISO hosted and participated in an international Future Earth meeting held January 20-22, 2014 at the National Academies in Washington, DC that allowed members of the Future Earth science and interim engagement committees and the Future Earth Secretariat to meet with the leaderships of ICSU's Global Environmental Change (GEC) core projects and programs to discuss their integration into Future Earth. ICSU's GEC programs include DIVERSITAS, the International Human Dimensions Programme (IHDP), the International Geosphere-Biosphere Programme (IGBP), and the World Climate Research Programme (WCRP). The 74 participants provided input into the merger of the GEC programs, established task forces, and discussed potential fast-track initiatives, cluster activity proposals, and advanced communications among the core projects.


North American Regional Consultation for Future Earth

Future Earth is offering many opportunities for the U.S. scientific community to become involved. Suggestions from the U.S. scientific community were key in the creation of the Draft Interim North American Consultation Report.
Your input will also be very important in the preparation of the Final North American Consultation Report. In order to provide your input, please consult the survey below.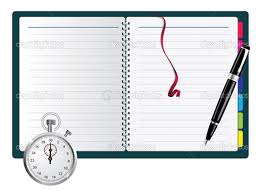 We need YOUR input!





We appreciate your thoughts and would like your suggestions on the direction of the Future Earth initiative.



Please provide your input through our online survey.
In addition to our efforts to gather suggestions from the U.S. scientific community, a number of the U.S. national committees (USNCs) are watching closely in order to be ready to act. These include the USNCs in the Earth sciences (IUGS, IUGG, INQUA, and Soils), the biological sciences (DIVERSITAS), the social sciences (IUPsyS) and math and the physical sciences (IMU and IUPAC), and the USNC for the Pacific Science Association (PSA). Each USNC is reaching out to its own community in different ways, including communications with professional societies.

BISO is working with the USGCRP (United States Global Change Research Program), NSF and NASA on a Future Earth regional consultation for North America, and more information will be posted in the coming weeks. To read more about Future Earth, please view this flyer (also in French).

Webinar and Meeting Presentations for the North American Regional Consultation
In order to assist North American scientists to become more familiar with Future Earth and its potential implications for Earth System Science research, two consultation webinars were hosted. The consultations were undertaken on behalf of ICSU and its partners in the Science and Technology Alliance for Global Sustainability. Archives of these broadcasts' presentations can be seen below.

Future Earth May 2, 2013 Webinar Presentation Archive
Meeting Presentations

Future Earth May 30, 2013 Webinar Presentation Archive
Meeting Presentations