THE BOARD ON INTERNATIONAL SCIENTIFIC ORGANIZATIONS
The Board on International Scientific Organizations (BISO) strengthens U.S. participation in international scientific cooperation through overseeing a network of U.S. national committees (USNCs) and working with a variety of projects connected to the International Institute for Applied Systems Analysis (IIASA), the International Council for Science (ICSU), and ICSU-related unions. More details can be found in the BISO Background Section.

WHAT'S NEW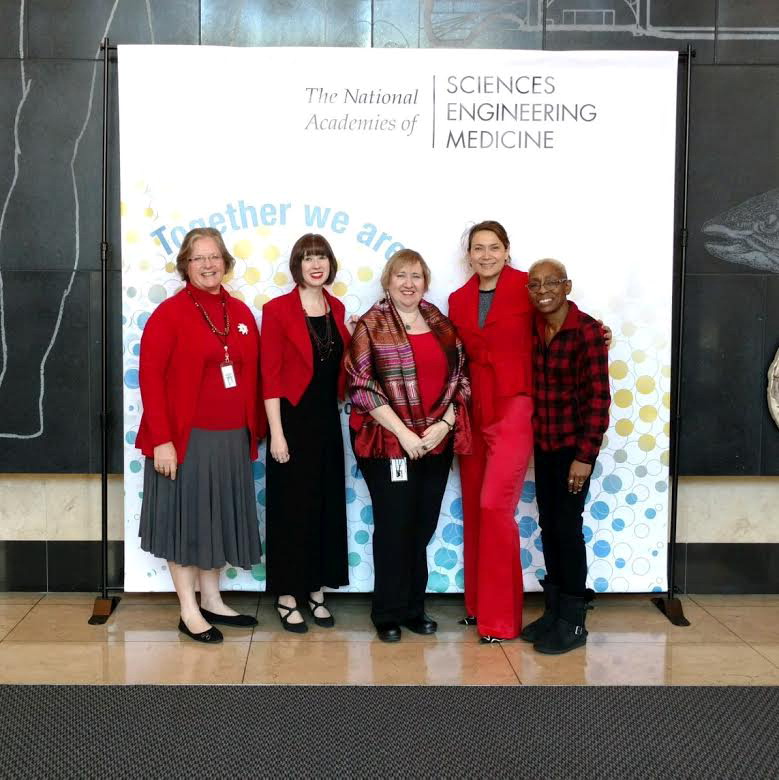 BISO Celebrates International Women's Day on March 8, 2017. From left to right: Kathie Bailey, Chelsea Bock, Ester Sztein, Ana Ferreras, and Pam Gamble.


Joint Address Note
During his Joint Address to Congress on February 28, 2017, President Trump cited a 2016 report from the National Academies of Sciences, Engineering, and Medicine entitled, "The Economic and Fiscal Consequences of Immigration. For the National Academies' statement on this citation and a direct link to the report, visit http://www8.nationalacademies.org/onpinews/newsitem.aspx?RecordID=312017&_ga=1.12178675.677971413.1466710206.


Soils: The Foundation of Life Workshop Presentations and Videos Now Available
Nearly 100 in-person guests and 75 virtual guests attended the December 5 soil science workshop, Soils: The Foundation of Life, held in the National Academies Keck Center. All presentations and videos from the workshop are now available for viewing on the workshop subpage.


The BISO Board video is here!
Click on the video below to hear BISO board members Michael Clegg, Melody Brown Burkins, and Wing Kam Liu discuss BISO's involvement with the international scientific unions and their U.S. committees.


Understanding the U.S. Role in ICSU and the International Scientific Unions from The Academies on Vimeo.


U.S.--Finland Workshop on Mathematics Education Held Summer 2016 in Helsinki
Workshop on Supporting Mathematics Teachers and Teaching in the United States and Finland, a bilateral meeting of U.S. and Finnish mathematics educators, was held July 31--August 2 at the University of Helsinki in Helsinki, Finland. Approximately 15 American professionals and 15 Finnish professionals attended in person, while several online participants engaged remotely via the webcast. View, download presentations, and more...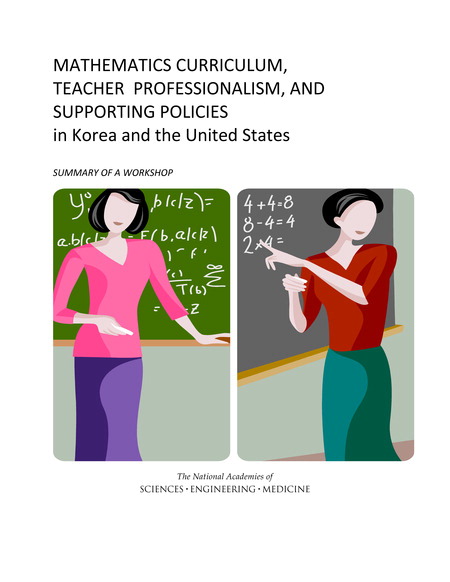 USNC/MI U.S.-Korea Workshop Report Released


On July 15-17, 2012 the United States National Commission on Mathematics Instruction and Seoul National University held a joint Korea-U.S. workshop on Mathematics Teaching and Curriculum. The workshop was organized to address questions and issues related to math teaching and curriculum that were generated by each country, including the following: What are the main concerns in the development of the curriculum? What issues have been discussed or debated among curriculum developers, teachers, teacher educators, and scholars regarding the curriculum? How have textbooks been developed for the curriculum? How are curricular tasks designed and what criteria are used? What is the role of learning trajectories in the development of curriculum? This report summarizes the presentations and discussions at the workshop.




---
Explore the New BISO Infographic
After much planning and designing, BISO is proud to unveil a colorful new infographic that illustrates how our board functions. The infographic features all sixteen disciplines represented by a U.S. National Committee, an explanation of what the international scientific unions do, and a list of ways that academics, industry professionals, and policymakers can get involved. A fully interactive version of the infographic will be available soon. For now, click on the image below to view or download the PDF file.