The Committee on Women in Science, Engineering, and Medicine (CWSEM) is a standing committee in the Policy and Global Affairs division of the National Academies of Sciences, Engineering, and Medicine. Its mandate is to coordinate, monitor, and advocate action to increase the participation of women in science, engineering, and medicine. Established in 1990 as CWSE, the committee expanded its scope in 2007 to include medicine. Learn more about the Committee on Women in Science, Engineering, and Medicine.




RECENT EVENTS

Workshop on Sexual Harassment in Academia, Business/Industry, and the Health Care Professions
May 24-25, 2016
The National Academies' Beckman Center
100 Academy Drive
Irvine, CA
---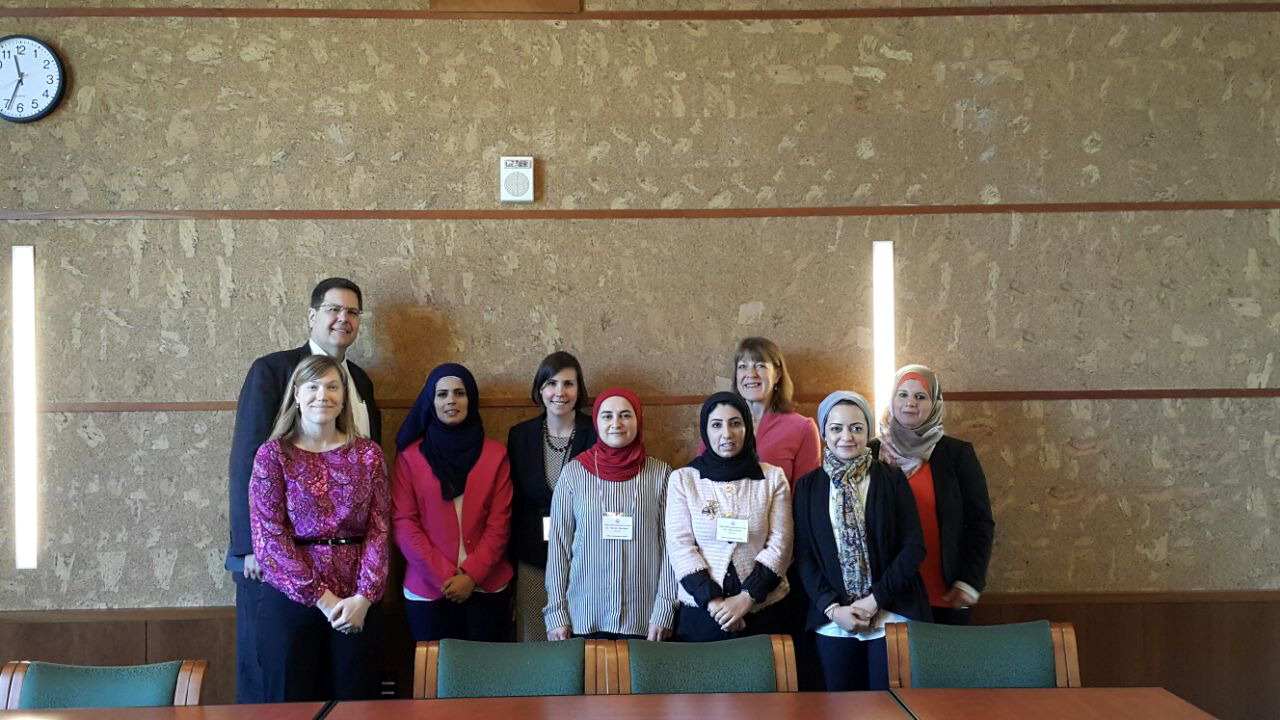 Meeting with State Department Visitors from the Middle East
Thursday, April 14, 2016
10:30 AM - 11:30 AM
NAS Building
2101 Constitution Avenue
Washington, DC




---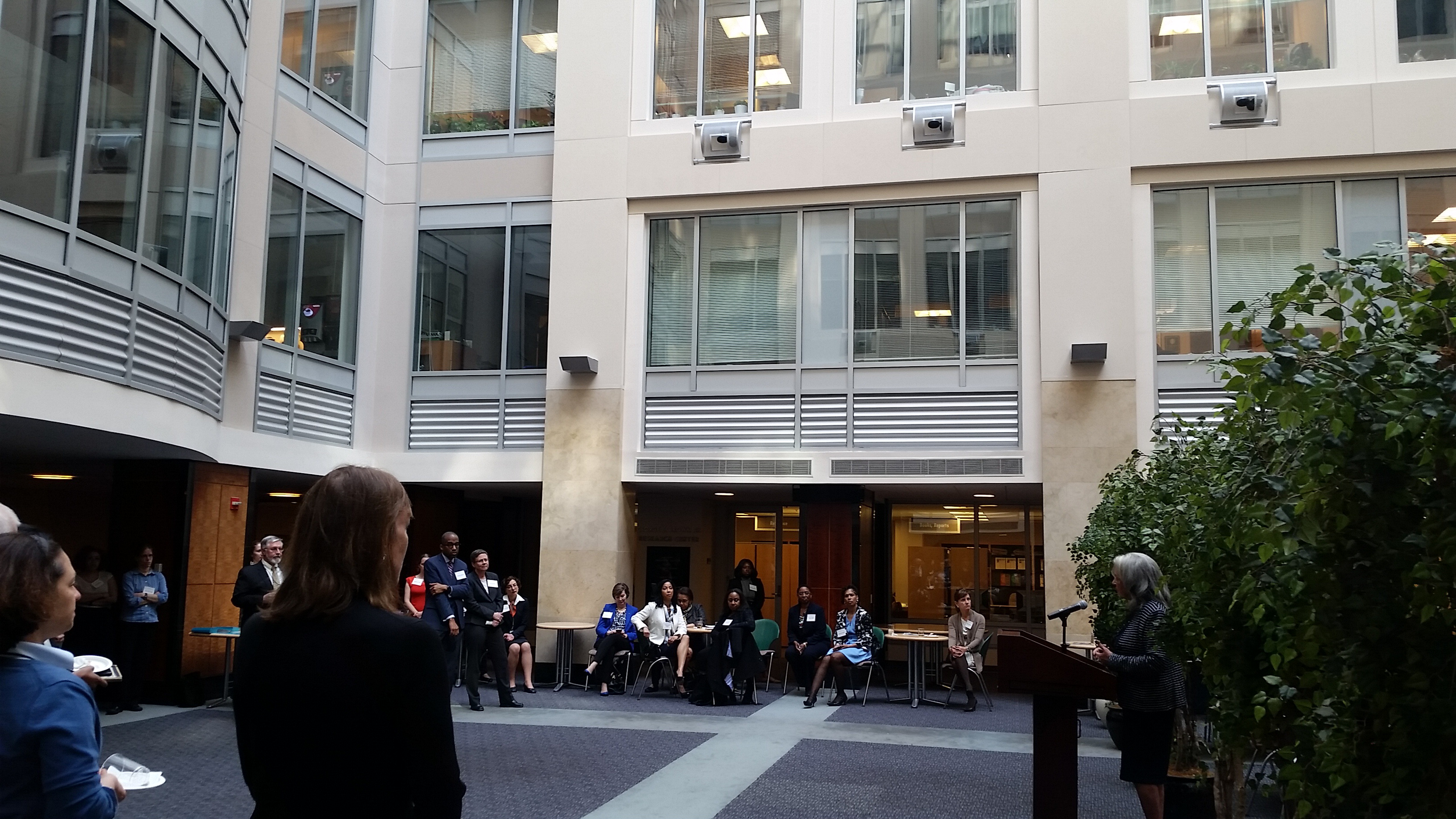 Dr. Vivian Pinn speaking at the reception honoring women in science
Celebrating Women in Science: the Committee on Women in Science, Engineering, and Medicine
Monday, March 28, 2016
3:30 PM - 5:00 PM
Keck Center
500 5th Street NW
Washington, DC




---
Implicit Bias Workshop with Anthony Greenwald and Brian Nosek
November 4, 2015
Keck Center
500 Fifth St NW
Washington, DC
---
A Conversation with Claude Steele
Opening Remarks by Ralph J. Cicerone
President of the National Academy of Sciences
Tuesday, June 2, 2015
1:30 PM PDT/ 4:30 PM EDT
The Academies
Beckman Center, Irvine, CA

CWSEM HIGHLIGHTS
Latest Release: Career Choices of Female Engineers, Summary of a Workshop - October, 2014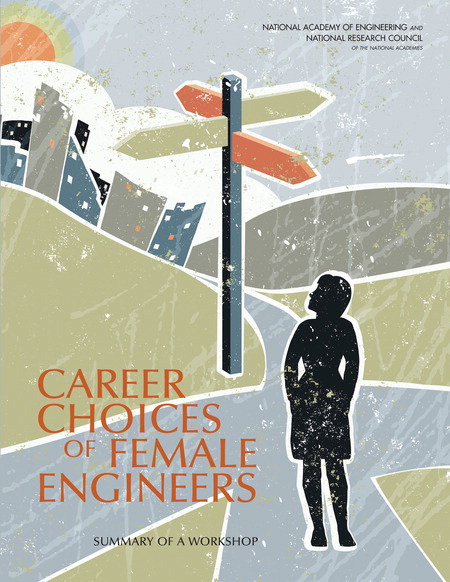 Career Choices
summarizes a workshop held by the National Research Council's Committee on Women in Science, Engineering, and Medicine and the National Academy of Engineering that explored research on career pathways and outcomes for women who have received bachelor's degrees in engineering. Despite decades of government, university, and employer efforts to close the gender gap in engineering, women engineers make up only 11 percent of practicing engineers in the United States.
Presentations at the workshop examined trends in the numbers of women engineering graduates who enter the engineering workforce and remain there or leave as their careers progress, as well as factors that influence decisions to leave the profession. Individual speakers pointed to a range of factors that may contribute to women's decisions to leave, such as lack of advancement opportunities, lack of support for work-life balance, and uncomfortable work environments. The workshop report also includes information on the study
Stemming the Tide: Why Women Leave Engineering
by Nadya Fouad and Romila Singh.
To read more..
DOWNLOAD Powerpoint Slides of Career Choices of Female Engineers.
Videos of Highlights from the Seeking Solutions Conference (click to see more)
Speaker: Shirley Malcom, AAAS
NAS Seeking Solutions malcolm-closing s8 fullSeeking Solutions: Maximizing American Talent by Advancing Women of Color in Academe from The Academies on Vimeo.

---
WOMEN in the NEWS

Wired: Want More Women Working in Tech? Let Them Stay Home - April 7, 2015
Katherine Zaleski and Milena Berry, two working mothers who were motivated by the dilemma of working full-time and raising a family, launched
PowerToFly
, a job site that connects women with employers who are willing to let them work remotely. The site launched in August and is targeted toward women in tech. While it has been successful, with tens of thousands of women registered and nearly 700 big companies participating to provide job opportunities, PowerToFly is still struggling to gain traction. Not all companies are willing to embrace remote employees. Many companies want to deal with issues internally and require the convenience of proximity to do so. However, employers who are participating in PowerToFly have already begun to see positive results.
Read the full article
.
The New York Times: Do Activist Investors Target Female C.E.O.s? - February, 2015
While women have been able to "crack the glass ceiling", they still make up only a fraction of chief executives in S &P 500s. This article discusses the phenomenon of female CEOs becoming targets of activist investors. The author shows studies that suggest that there may be a subconscious gender bias among activist investors. The article offers a very interesting insight in unconscious bias and the social role theory that may contribute to activist investors seeing female CEOs as easy targets.
Read the full article
Inside Higher Ed: Productivity or Sexism? - August, 2014
A study presented at the American Sociological Association annual meeting investigated the theory that men outnumber women in tenured professorships because women have a larger share of child care and so men outperform women in research. The study compared tenure rates and controlled for research productivity. The study found that men are more likely to earn tenure than women who have the same research productivity. (Article by Scott Jaschik)
Read the full article



The Washington Post: Google, Silicon Valley Must Do More to Hire Female Engineers - May, 2014


Vivek Wadhwa reported that Google revealed its diversity data, only 17% of its global technology workforce is comprised of women. While that is almost impressive compared with the rest of Silicon Valley, it is not impressive in the context of the available pool of female computer scientists. The current hiring process and the culture of the technology industry may be partly to blame because the hiring process is like recruitment into a fraternity and the industry fosters a "bro culture", both of which are unwelcoming to women.
Read the full article