News You Can Use
Links to articles of interest to GUIRR members.
STAFF BIOGRAPHIES


SUSAN SAUER SLOAN (Director, Government-University-Industry Research Roundtable) joined The National Academies in 2008 as Director of the Government-University-Industry Research Roundtable (GUIRR). Before assuming the role, Susan served a six-month appointment as Executive in Residence at the Center for the Advancement of Scholarship on Engineering Education (CASEE) of the National Academy of Engineering and, for the six years prior, as Chief Executive Officer of the Global Wireless Education Consortium (GWEC), a university-industry membership organization committed to the development and incorporation of current wireless technology curricula in academic institutions worldwide. Earlier in her career, Susan worked as Corporate/Foundation Relations Consultant to the National Science Foundation's Division of Undergraduate Education, as Associate Director of the Master of Health Science (MHS) in Health Policy program at the Johns Hopkins University School of Public Health, as Director of Communications for Sigma-Tau Pharmaceuticals, Inc., and as Senior Program Associate for the American Association for the Advancement of Science. Susan got her start in Washington, DC, working as a staff assistant to Representative Timothy E. Wirth (D-CO), U.S. House of Representatives.
ANTHONY BOCCANFUSO (Executive Director, University Industry Demonstration Partnership) became Executive Director of the University-Industry Demonstration Partnership in 2007. He is a leading expert on high value, high return university-industry partnerships who works with other thought leaders from the academic and corporate communities to advance these collaborations and promote the Nation's economic competitiveness. In his current role, he spearheads the development of a series of initiatives to catalyze partnerships and reduce barriers to University-Industry collaborations. In recognition of his experience and insights in this arena, Tony is regularly sought after as a speaker (both domestically and internationally) and has published several reference sources. He also serves as a consultant for government agencies, non-profit organizations and private firms and is a board member for the MedStar Health Research Institute and the Ohio University Center for Electrochemical Engineering Research. Tony holds a Ph.D. in Inorganic Chemistry from the University of South Carolina and earned his B.S. in Political Science and Chemistry from Furman University.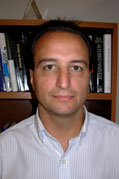 DAVID WRIGHT (Executive Director, Federal Demonstration Partnership) holds a M.S. in Computer information systems as well as a B.S. in Computer Science and a B.S. in Business. Before coming to the Federal Demonstration Partnership, he worked for both the Federal Government and Universities (Emory University & University of Texas Medical Branch) in the area of grants administration systems. This work has given David a good working knowledge about the challenges and difficulties from both sides of the fence.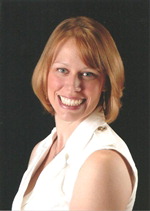 KRISTINA THORSELL (Associate Program Officer, Government-University-Industry Research Roundtable & University Industry Demonstration Partnership) is the new Associate Program Officer who will assist in managing and coordinating the activities of both the Government-University-Industry Research Roundtable and the University Industry Demonstration Partnership. Her background is a unique hybrid of science and policy work. Kristina holds a B.S. in Chemistry and Biochemistry from Purdue University. She subsequently obtained a Master of Public Policy from the University of Maryland, College Park where she dual specialized in International Development Policy and in International Security & Economic Policy. Over the years, Kristina has held office in a variety of science and international oriented organizations including Purdue's American Chemical Society Student Affiliate (ACS-SA), the Co-ed Professional Chemistry Fraternity (Alpha Chi Sigma), and the San Diego World Affairs Council (SDWAC). Prior to joining the National Academies Kristina interned with the American Association for the Advancement of Science (AAAS) in the Scientific Responsibility, Human Rights, and Law Program.
LAURENA MOSTELLA (Administrative Assistant, Government-University-Industry Research Roundtable and University Industry Demonstration Partnership) provides programmatic and administrative support for both programs. Her background is in accounting and finance, having worked for private banks, a Las Vegas casino, as well as the Department of Defense, prior to joining GUIRR and UIDP. She majored in business, accounting, and computers.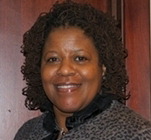 CLAUDETTE K. BAYLOR-FLEMING (Administrative Coordinator, Government-University-Industry Research Roundtable-GUIRR and Federal Demonstration Partnership-FDP), comes to GUIRR from the Division on Engineering and Physical Sciences where she was the Administrative Assistant to the Director of the Space Studies Board for 9 years. Claudette came to the National Research Council in 1988, working first as senior secretary for the Institute of Medicine's Division of Health Sciences Policy, and then as the administrative/financial assistant for the Board on Global Change for 7 years. In 2003, Claudette completed two certificate programs, one at the Catholic University of America in web technologies, and the other at Trinity College Washington in information technology applications. She is currently pursuing a Bachelors of Art degree in Graphic Communications at the University of Maryland, University College.