Past Webinars


America's Knowledge Economy: A State by State Review
On April 27, 2015, GUIRR hosted a webinar featuring Elsevier's newly released report. Elsevier in partnership with the Council of State Governments, provide for the first time a data driven assessment of every state's comparative knowledge economy advantages based on the research conducted and new knowledge it produces. It is important that local universities, businesses, government agencies, not-for-profit incubators and economic development organizations recognize what they are doing best to collaborate and coordinate on maximizing those advantages. Research plays a key role in defining a state's future economic prosperity. From Silicon Valley to Silicon Alley in New York, the Research Triangle in North Carolina to Kendall Square in Boston/Cambridge, there are countless examples over the past several decades of how research drives innovation, attracts jobs, and fosters economic growth. States with strong research ecosystems are able to attract, grow, and retain large, innovative companies and high-wage jobs. Firms seek to co-locate next to universities and other highly innovative firms within the same or complementary industries to benefit from knowledge spillovers.
Webinar Recording
Presentation Slides

DOE's Better Buildings Challenge
On March 24, 2015, GUIRR hosted a webinar on the Better Buildings Challenge which supports commercial and industrial building owners by providing technical assistance and proven solutions to energy efficiency. The program also provides a forum for matching Partners and Allies to enhance collaboration and problem solving in energy efficiency. Both Partners and Allies are publically recognized for their leadership and innovation in energy efficiency. The Better Buildings Challenge brings together stakeholders from government, industry and universities to identify mechanisms for increasing energy efficiency and lowering cost. Learn about this multifaceted program and how it spurs on cross-sector collaboration.

Webinar Recording
Presentation Slides

The Postdoctoral Experience Revisited
On March 6, 2015, GUIRR hosted a webinar on this newly released NRC report. The presentation first summarized general facts regarding postdoctoral fellows, including the large and growing population of postdoctoral researchers, the spread of postdoctoral positions from physical and biomedical sciences to other fields such as engineering, the humanities and social sciences, the relatively low pay postdoctoral fellows receive and the fact that many postdoctoral fellows end up working in non-research positions. The data come primarily from the Survey of Earned Doctorates, the Survey of Doctorate Recipients and the Survey of Graduate Students and Postdoctorates in Science and Engineering. The presentation also discussed the six main recommendations made by the committee, the types of actions required to implement them, and, especially with regard to the recommendation regarding compensation, the rationale for the recommendation. The six relate to (1) period of service, (2) title, (3) career development, (4) compensation, (5) mentoring, and (6) data collection.

Webinar Recording
Presentation Slides

Fostering Collaboration Among our Nation's Federal Labs, Industry, and Research Oriented Universities
On January 21, 2015, GUIRR featured Wes Jurey, President and CEO of the Arlington, Texas Chamber of Commerce and Co-Founder of the Center for Innovation (CFI), a catalyst for technology based economic development. The Center for Innovation (CFI) works with eleven US Federal Agencies under various Federal Partnership intermediary agreements, facilitating and enabling the integration of industry, academic, and government research and discovery with venture capital and talent & know how. CFI is focused on the commercialization of technology-based research outcomes from federal labs, universities, and industry, supporting the evolutionary development of integrated industry clusters. This webinar discussed the role that CFI plays in lowering the barriers to cross-sector collaboration.

Webinar Recording
Presentation Slides


NIH & the BRAIN Initiative
On December 17, 2014 GUIRR hosted a webinar on the BRAIN Initiative (Brain Research through Advancing Innovative Neurotechnologies). This initiative is part of a Presidential focus aimed at revolutionizing our understanding of the human brain. Despite the many advances in neuroscience, the underlying causes of most neurological and psychiatric conditions remain largely unknown due to the vast complexity of the human brain. The Initiative is intended to accelerate the development of new technologies to help researchers produce dynamic pictures of the brain that show how individual brain cells and complex neural circuits interact. This webinar discussed the BRAIN Initiative and describe how different sectors are involved.

Webinar Recording
Presentation Slides


NINDS CREATE Bio Program


On November 14, 2014, GUIRR hosted a webinar about NIH's CREATE Bio Program. To facilitate therapeutic discovery and development by the neuroscience community, the NINDS recently redesigned their translational programs, which is a suite of complementary programs to encourage the translation of research discoveries into new treatments for disorders that fall under the NINDS mission. The NINDS Cooperative Research to Enable and Advance Translational Enterprises for Biotechnology Products and Biologics (CREATE Bio) program is dedicated to biotechnology product- and biologics- based therapies, which broadly include modalities such as peptides, proteins, oligonucleotides, gene therapies, and cell therapies. The program includes two tracks: the Discovery Track supports lead optimization in order to obtain a candidate appropriate for entering the Development Track, and the Development Track supports IND-enabling studies for the candidate, as well as early-phase clinical trials. Dr. Wang will give an overview of the CREATE Bio program and general guidance for applications.

Webinar Recording
Program Webpage
Presentation Slides


Electrochemical Pathways for Sustainable Manufacturing


On October 22, 2014, GUIRR hosted a webinar on electrochemical manufacturing. Electrochemical science and technology has made significant progress in the last 40 years. The potential exists to implement electrochemical science as a platform to contribute to the solution of manufacturing challenges in the chemical industry and their allied sectors. As a recognition of this opportunity, the National Institute of Standards and Technology (NIST) awarded to Ohio University's Center for Electrochemical Processes and Technology and its partners, PolymerOhio and the Electrochemical Society a grant to develop the organizational structure for operating and sustaining an industry-led consortium on Electrochemical Pathway for Sustainable Manufacturing (EPSuM). This webinar will show how electrochemistry has the potential to develop transformational technologies to make more efficient traditional chemical and biological processes and will discuss specific industry examples of how these advances can benefit US Manufacturing. Case studies will include applications in advanced materials, emissions control, water, and soil remediation. There will also be a brief overview of the EPSuM roadmap process and how to participate.

Webinar Recording
Ohio University Presentation
E3 Clean Technologies Presentation
PolymerOhio Presentation


NSF Program: Partnerships for Innovation: Accelerating Innovation Research (PFI:AIR)
On September 30, 2014, GUIRR featured NSF's PFI:AIR program. The NSF PFI:AIR program offers opportunities to conduct translational research activities in support of moving previously funded NSF research results toward commercial application. There are two solicitations associated with the PFI:AIR program: one aimed at single investigator faculty, the PFI:AIR--Technology Translation (PFI:AIR-TT) program, and one aimed at NSF sponsored research consortia such as Centers, the PFI:AIR-Research Alliance (PFI:AIR-RA) program. The PFI:AIR-TT program gives a faculty researcher an opportunity to take an NSF funded research result and develop it further into a proof-of-concept or prototype for a particular application. The PFI:AIR-RA program encourages technology translation through the development of an innovation ecosystem around the NSF-funded research consortium with NSF funding in conjunction with third party investment. This webinar will offer information about both programs in terms of the goals of the solicitations, requirements for proposals, and some initial statistics and results from the programs. The target audience are those interested in academic technology translation, and in industry-academic partnerships to speed technology translation.

Webinar Recording
Presentation Slides
AIR Technology Translation Solicitation
AIR Research Alliance Solicitation


NRC Report: Furthering America's Research Enterprise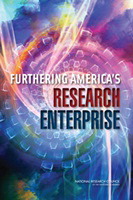 On August 27, 2014, GUIRR held a webinar on the National Academies report titled Furthering America's Research Enterprise. Although many studies have investigated the impacts of research on society, Furthering America's Research Enterprise brings to bear a fresh approach informed by a more holistic understanding of the research enterprise as a complex, dynamic system. This understanding illuminates why America's research enterprise has historically been so successful; where attention should be focused to increase the societal benefits of research investments; and how those who make decisions on the allocation of funds for scientific research can best carry out their task. This report will be of special interest to policy makers who support or manage the research enterprise, to others in public and private institutions who fund research, to scholars of the research enterprise, and to scientists and engineers who seek to better understand the many pathways through which their research benefits society.



Webinar Recording
Presentation Slides
NRC Report


NIH Blueprint Neurotherapeutics: A novel approach to early-stage drug discovery research funding

On July 30, 2014, GUIRR held a webinar on the NIH Blueprint Neurotherapeutics program. To facilitate drug discovery and development by the neuroscience community, the NIH established the Blueprint Neurotherapeutics Network (BPN), which offers neuroscience researchers funding for drug discovery and development activities that can be conducted in their own laboratories and the opportunity to collaborate with NIH-funded consultants and contract research organizations (CROs) that specialize in medicinal chemistry, pharmacokinetics, toxicology, formulations development, GMP chemical synthesis, and Phase I clinical testing. Researchers who initiate BPN projects will receive intellectual property rights to the drug candidates developed within the BPN. This webinar will describe upcoming opportunities for academic researchers and small businesses to apply for BPN resources.

Webinar Recording
Presentation Slides


Cybersecurity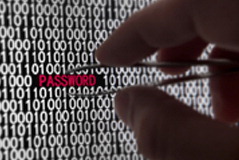 On June 25, 2014, GUIRR hosted a webinar addressing cybersecurity. Based on his extensive experience in senior management positions in industry and in multiple federal government departments including the Department of Defense and Department of Homeland Security, Dr. Starnes Walker discussed cybersecurity as it relates to government, universities, and industry. He recently joined the University of Delaware as the Founding Director of the Cybersecurity Initiative and is uniquely qualified to comment on how cybersecurity affects our nation.

Webinar Recording

History and Approaches to Technology Transfer from U.S. Federal Laboratories
On May 28, 2014, GUIRR held a webinar which addressed Tech Transfer. During the webinar, Dr. Russel Moy from the Southeastern Universities Research Association reviewed the history of technology transfer from US federal laboratories. He described the different mechanisms for the private sector to utilize these national resource, and provide several case studies to highlight several successes of these collaborations.

Webinar Recording
Presentation Slides

Lab-to-Market Summit: Transformational Recommendations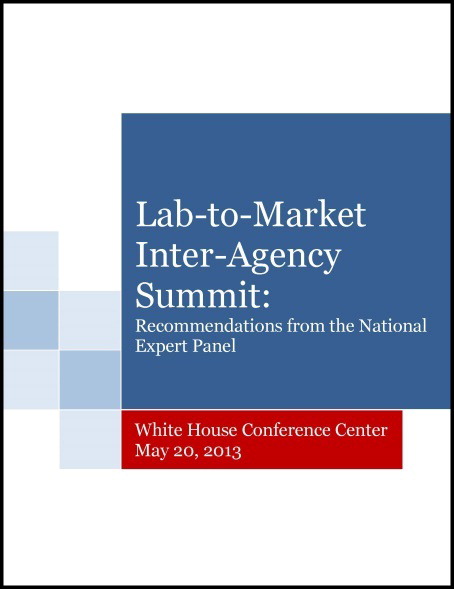 On April 7, 2014, GUIRR hosted a webinar on the "Lab-To-Market Inter-Agency Summit" organized by the White House OSTP and NIH. This Summit brought together 20 national experts from outside of the federal agency system to recommend ways to increase the ROI from $140 billion of annual federal R&D expenditures. Webinar presenters Joe Allen and Diane Palmintera were Co-chairs of the Summit and discussed the recommendations from the Summit to the White House.
The Administration asked the national experts for "transformative" ideas and got them. A major unanimous recommendation was the creation of an "Office of Innovation and Federal Technology Partnerships" within OMB, and an External Advisory Board composed of private and non-profit sector representatives. Other recommendations focused on strengthening capital investments and expanding entrepreneurial resources including creation of "technology translators", early-stage national funding mechanisms, and tax incentives to support scale-up and proof-of-concept. The recommendations were issued in August 2013, and OSTP has reportedly integrated some of the recommendations into their 2014 policies.
Webinar recording
Presentation Slides
Lab to Market Report
White House Response
Creating a Materials Innovation Infrastructure: The Materials Genome Initiative and the Materials Innovation Accelerator Network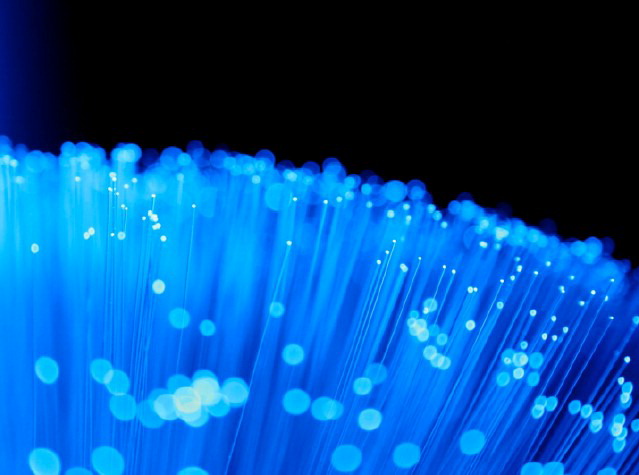 On September 25, 2013, GUIRR held a webinar on the Materials Genome Initiative (MGI) and the concept of a network for accelerating discovery and development of materials. Launched in June 2011, the goal of MGI is simple: to cut in half the time and cost of bringing new materials from discovery in the laboratory to products in the marketplace. At the recent 2-year anniversary of MGI, a consortium of universities including the Georgia Institute of Technology, University of Wisconsin-Madison, and University of Michigan announced their intent to initiate a multi-stakeholder dialogue on the formation of a national-scale materials innovation accelerator network. One envisioned element of this network is connectivity of the nascent materials data infrastructures at universities, national labs, and other potential partners. The first step in creating this network is a forum for dialogue on developing a roadmap, facilitated by a workshop in spring 2014 that will include leaders in materials science and engineering from government labs, academia, and industry. The webinar was presented by Dr. David L. McDowell , a Regents' Professor and the Carter N. Paden, Jr. Distinguished Chair in Metals Processing at Georgia Tech, and Dr. Cyrus Wadia, the Assistant Director for Clean Energy & Materials R&D with the White House Office of Science and Technology Policy. This webinar is particularly relevant for federal, academic, and industrial researchers in materials science and engineering; product designers; small- and medium-sized businesses with expertise in materials science, computational modeling, and data sciences; and manufacturers.

Webinar recording
Wadia slides
McDowell slides

FLC Available Technologies Tool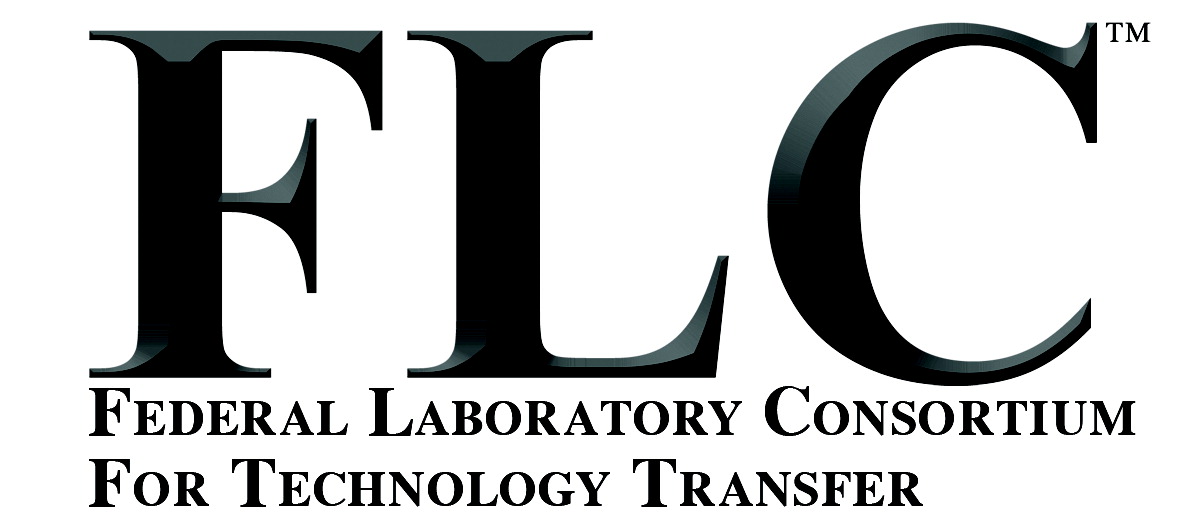 On August 22, 2013, GUIRR hosted this webinar presenting a new resource, the Federal Laboratory Consortium (FLC) Available Technologies tool. The tool provides a free, one-stop shop to locate licensing opportunities for a particular technology anywhere within the FLC's nationwide system of federal labs and research centers. Fully equipped with Google's advanced search capabilities, the FLC Available Technologies tool yields user-friendly results that can be saved, printed, or downloaded as a PDF with active hyperlinks that directly link to the featured technology. This webinar is aimed at industry and academic representatives who would like to find out more about how this tool can reduce the time, effort, and guesswork needed to find federal laboratory inventions available to transfer are encouraged to participate. This webinar was presented by Mojdeh Bahar, Chief of the Cancer Branch at the Office of Technology Transfer at the National Institutes of Health.

Webinar recording
Powerpoint slides

"Branded Food Products Database for Public Health" Public-Private Partnership


On July 23, 2013, GUIRR held a webinar introducing the mission, structure, and initiatives of the Agricultural Technology Innovation Partnership Foundation (ATIP Foundation), which consists of 9 research and economic development organizations distributed across the United States. The U.S. Department of Agriculture (USDA) has asked the Foundation to establish 2 public-private partnerships to promote economically and environmentally sustainable agricultural practices, and to ensure that comprehensive food industry data will augment the USDA National Nutrient Database. The latter initiative, on augmenting USDA National Nutrient Database with "nutrient composition of branded foods," is a joint project with the International Life Science Institute (ILSI) North America and USDA's Agricultural Research Service. This presentation includes remarks from the 3 partners in this nutrition initiative, highlighting how it will benefit researchers and the food industry. The webinar is particularly relevant for federal and university researchers in diet, dietary link to chronic diseases, and functional foods; nutritionists; dietitians; major food manufacturers, retail food distributors; health insurance providers; research and education foundations; and food associations.

Webinar recording
Powerpoint slides

National Network for Manufacturing Innovation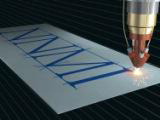 On June 4, 2013 GUIRR hosted a webinar on the National Network for Manufacturing Innovation (NNMI), which will consist of over 15 linked regional clusters. NNMI is based on the idea that manufacturing plays a critical role in the American economy; underpins U.S. innovation; creates high-paying, value-added jobs, and is essential to national security. Each Institute will have a unique technology focus that will leverage and expand the industrial, research, and institutional strengths of the region and will catalyze collaboration through shared capabilities and equipment. In bridging the gap between applied research and product development, Institutes will educate and train students and workers in advanced manufacturing skills. This presentation provides information on the latest vision and news from the NNMI initiative. The webinar features Brad Kinsey, Assistant Director for Research Partnerships, Advanced Manufacturing Office, U.S. Department of Energy and Scott Smith, Assistant Director for Technology, Advanced Manufacturing National Program Office.

Webinar recording
Powerpoint slides
Q&A responses

Catalyzing Innovation: NIH National Center for Advancing Translational Sciences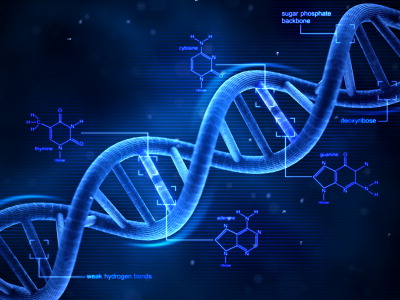 On Thursday, May 9, 2013, GUIRR held a webinar featuring the National Institutes of Health (NIH) National Center for Advancing Translational Sciences (NCATS). Officially established in December of 2011 as the NIH's newest Center, NCATS strives to strengthen the entire spectrum of translational research. NCATS defines translational research broadly to include the early steps necessary to develop new therapeutics, devices and diagnostics from basic discoveries, the steps necessary to establish real world efficacy, and the research needed to improve the practical implementation and dissemination of improved approaches to care. This webinar presentation provides an overview of NCATS many innovative programs and initiatives in the translational research space and how to access NCATS activities. Our featured presenter was Ms. Lili Portilla, Acting Director of the Office of Policy, Communications and Strategic Alliances at NCATS.

Webinar recording
Powerpoint slides

Preview of the MIT Production in the Innovation Economy Report


On Thursday, April 25, 2013, GUIRR hosted a webinar on MIT's Production in the Innovation Economy report. The report looks at how innovation flows from ideas through production into the economy in order to identify the types of production needed, and where that production should be located, to sustain an innovative economy. During this webinar, you will hear about the preliminary findings of the report task force. Our featured presenter was Dr. Martin A. Schmidt, a Professor of Electrical Engineering and Associate Provost at MIT and a member of the report task force.

Webinar recording
MITNews article on the PIE report
PIE Preview Report

NSF's Small Business Programs: Providing Seed Funding for Small Businesses to Bring Innovative, High-Impact Technology to Market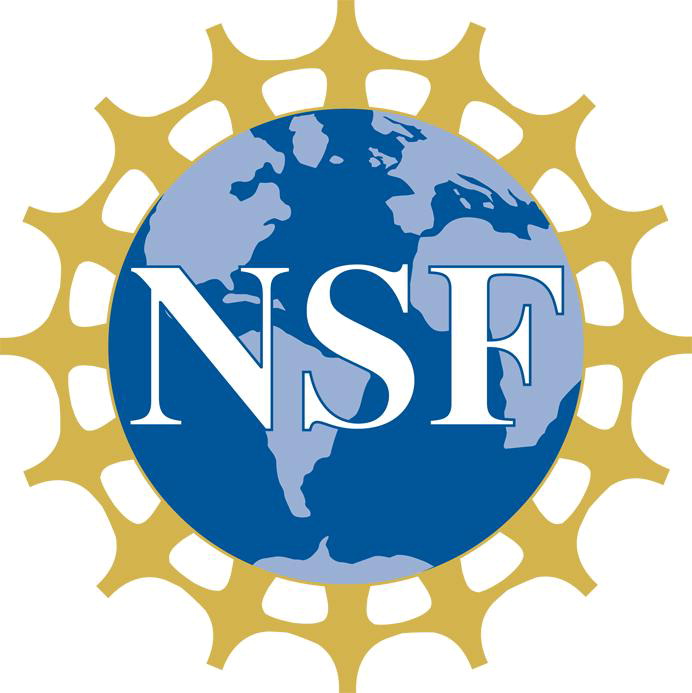 On Thursday, March 21, 2013, GUIRR held a webinar on the National Science Foundation's Small Business Innovation Research (SBIR) and Small Business Technology Transfer (STTR) programs which provides equity-free grant funding (from $150,000 to $1 million per awardee) each year to hundreds of small businesses, most of them start-ups, to support early-stage research and development of innovative and high-impact products and services. The goal of these programs is to help catalyze the creation of scalable, sustainable businesses which can drive commercial revenues and job growth. This webinar covered the philosophy of the program, how the grant process works, and shared some of the program outcomes over the past few years. NSF's Dr. Ben Schrag, Program Director, SBIR/STTR, Industrial Innovation and Partnerships was this webinar's featured presenter.


Webinar recording
Powerpoint slides

Introducing RFP-EZ: Government and Small Business Working Together

On Tuesday, February 26, 2013, GUIRR hosted a webinar on RFP-EZ, a new online marketplace that streamlines the government contracting process, making it simpler for small businesses to find and bid on low-dollar contracts from federal agencies. RFP-EZ was launched in a "beta" (pilot) version by the U.S. Small Business Administration (SBA) and the White House's Presidential Innovation Fellows. Our featured presenter for this webinar was Mr. Andrew Lee, a Senior Adviser with the SBA.

Webinar recording

The i6 Challenge: Creating Regional Innovation Ecosystems


On Thursday, January 24, 2013, GUIRR hosted a webinar on the U.S. Department of Commerce's i6 Challenge program. The i6 Challenge is a multi-agency grant that promotes innovative, groundbreaking ideas that accelerate technology commercialization, new venture formation, job creation, and economic growth across the U.S. The program encourages and rewards universities and research centers for creating proof of concept centers that identify innovations to commercialize and help them to put together the building blocks to create high growth, successful companies, including business model support, access to investors, mentors and access to potential customers. On our webinar, we heard from Mr. Nish Acharya from the U.S. Department of Commerce and Dr. Barry Rosenbaum, an i6 Challenge winner from the University of Akron Research Foundation.

Webinar recording
Powerpoint slides
Q&A responses

The NSF Industry/University Cooperative Research Centers (I/UCRC) Program: Building Innovation Capacity through Partnerships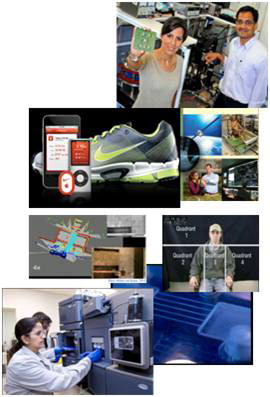 On Thursday, December 13, 2012 GUIRR presented a webinar on the National Science Foundation's Industry/University Cooperative Research Centers (I/UCRC) program. The I/UCRC program's goal is to establish strong partnerships between universities and industry through the conduct of cooperatively defined, industrially inspired fundamental research. From NSF, Dr. Rathindra (Babu) DasGupta, lead program director for I/UCRC, and Dr. Lawrence Hornak, Program Director in the Academic Cluster of Programs of the Division of Industrial Innovation and Partnerships in the Directorate of Engineering, presented joined by Mr. Dennis Fortner, Senior Manager of Intellectual Property and Strategic Technology Agreements at Northrop Grumman, providing an industry perspective on I/UCRC.

Webinar recording
PowerPoint slides (NSF)
PowerPoint slides (Northrop Grumman)
Q&A responses



Making America's Research Universities Flourish: Reviewing the Findings of the National Research Council's "Prosperity Report"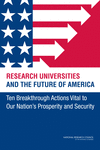 On Tuesday, November 20, 2012 at 1:00 pm EDT, GUIRR hosted a webinar on the National Research Council's report Research Universities and the Future of America. The report presents critically important strategies for ensuring that our nation's research universities continue to produce the knowledge, ideas, and talent needed for American prosperity and global leadership in the 21st century. Our featured presenter was Mr. Charles "Chad" Holliday, Jr., chair of the committee that put together the report and Chairman of the Board for Bank of America, joined by Dr. Peter Henderson, the report's study director.


Webinar recording
PowerPoint slides

NSF Innovation Corps (I-Corps): Using Entrepreneurship to Promote Technology Commercialization


On Wednesday, October 3, 2012, GUIRR hosted a webinar on the National Science Foundation's Innovation Corps (I-Corps) program, presented by Dr. Dedric A. Carter, Senior Advisor for Strategic Initiatives in the Office of the Director at the NSF. I-Corps is a set of activities and programs that prepare scientists and engineers to extend their focus beyond the laboratory and broadens the impact of select, NSF-funded, basic research projects. I-Corps' primary goal is to foster entrepreneurship that will lead to the commercialization of technology that has been supported previously by NSF-funded research.

Webinar recording
PowerPoint slides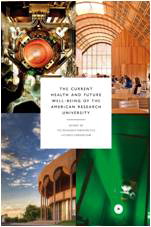 Research Arms Race: The Current Health and Future Well-being of the American Research University
On Wednesday, September 12, 2012, GUIRR hosted a webinar reviewing the impetus and findings of a report entitled The Current Health and Future Well-being of the American Research University examining the challenges facing US research universities that claims the institutions are currently caught in an unsustainable and counterproductive "research arms race." The report was produced by the Research Universities Futures Consortium and three consortium representatives spoke on the webinar: Dr. Brad Fenwick, University of Tennessee/Elsevier; Dr. Gregory Reed, University of Tennessee; and Dr. Charles Louis, University of California, Riverside. A recording of the webinar and the speakers' slides are available through the links below.

Webinar recording
PowerPoint slides


Challenge.gov: A Tool for the Government and the Public to Innovate Together
On Thursday, August 9th GUIRR hosted a webinar on Challenge.gov, an online platform administered by the U.S. General Services Administration (GSA) in partnership with ChallengePost that empowers the U.S. Government and the public to bring the best ideas and top talent to bear on our nation's most pressing challenges. The challenges are set to identify a solution to a particular problem or reward contestants for accomplishing a particular goal. Prizes (monetary or non-monetary) often accompany challenges and contests. Our presenters were Tammi Marcoullier and Karen Trebon from the GSA. A recording of the webinar and the speakers' slides are available through the links below.

Webinar recording
Powerpoint slides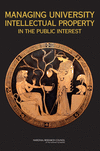 Managing University IP
On June 21, 2011, GUIRR hosted a special webinar reviewing the impetus and findings of a new National Academies report entitled "Managing University Intellectual Property in the Public Interest". The presenters were Dr. Stephen A. Merrill from the National Academies and Dr. Mark S. Wrighton from Washington University in St. Louis.
Webinar recording
Merrill Powerpoint slides
Wrighton Powerpoint slides