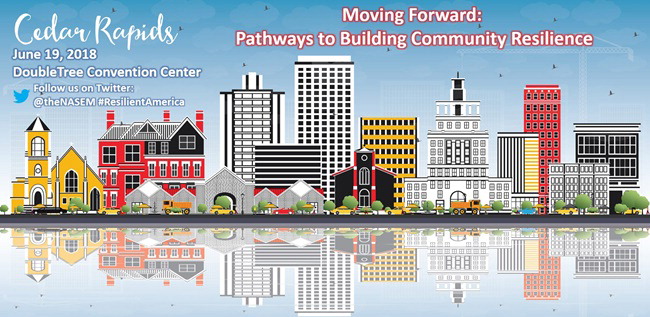 The Resilient America Roundtable is hosting an event in our Cedar Rapids pilot community, "
Moving Forward: Pathways to Building Community Resilience
," on June 19, 2018 as part of the events taking place throughout the city to commemorate the 10-year anniversary of their devastating 2008 flood. This event will explore new approaches to building community resilience and will highlight panel sessions with interactive discussions focused on three topic areas: at-risk populations, watershed management, and flood mapping/risk/insurance.
Register to attend
!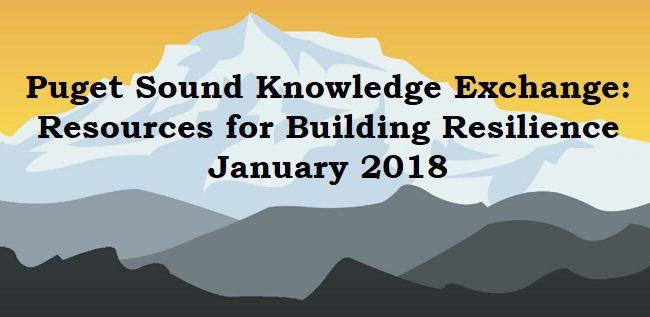 The
Puget Sound Knowledge Exchange: Resources for Building Resilience
was a huge success! The event brought together experts and community representatives from across the Central Puget Sound region to learn and share information about their challenges and successes related to implementing resilience efforts to address climate impacts and other hazards in their communities.
Check out the summary of the event
!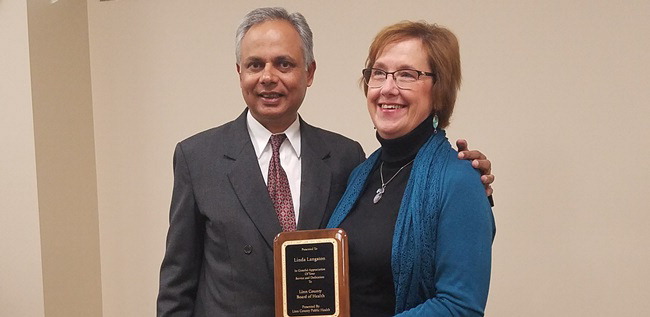 During a recent community visit to Linn County, IA, in Oct 2017, RAR Member, Linda Langston, received an award from Dr. Pramod Dwivedi, Linn County Public Health. in recognition of her "service and dedication" to the Linn County Board of Health. Langston accompanied RAR staff to conduct focus groups and community meetings around flood resilience.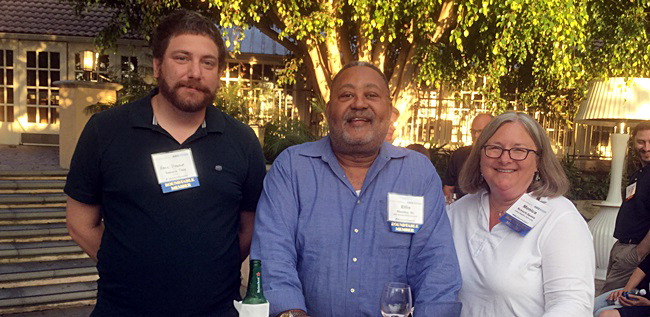 On Sept. 27, the Resilient America Roundtable held its second meeting of 2017 in Irvine, CA. During the meeting, the Roundtable discussed the response and recovery efforts for Hurricanes Irma, Harvey, Katia, and Maria as well as other recent disasters. The Roundtable also discussed current projects, projects in development, and plans for the coming year. (Pictured: Kevin Heaslip, Ellis Stanley, Monica Schoch-Spana)
Symposium
Cedar Rapids Resilience Symposium

Knowledge Exchange
Puget Sound Knowledge Exchange: Resources for Building Resilience

News
RAR Member, Linda Langston, receives a Recognition Award from Linn County.

Meeting
Resilient America Roundtable Meeting

More...