The Innovation Policy Forum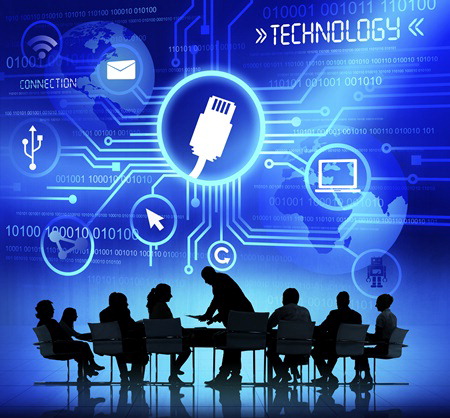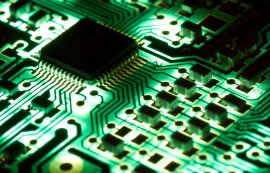 The Academies Innovation Policy Forum acts as a focal point for a national and international dialogue on innovation policy. The Forum brings together representatives of government, industry, national laboratories, research institutes and universities -- foreign and domestic -- to exchange views on current challenges and opportunities for U.S. innovation policy and to learn about the goals, instruments, funding levels, and results of national and regional programs and discuss their lessons for U.S. policy and potential impact on the composition of the U.S. economy. The Forum provides the opportunity to regularly exchange information on current and potential policy initiatives to advance innovation and the development of the knowledge economy in the United States and abroad.
---
David M. Hart, Co-chair
Director, Center for Science and Technology Policy
George Mason University

Luis M. Proenza, Co-chair
President Emeritus
The University of Akron

William Bonvillian
Lecturer, Massachusetts Institute of Technology

E. William Colglazier
Visiting Scientist
Center for Diplomacy
American Association for the Advancement of Science
Frank DiGiammarino
Vice President, Ecosystem Development
Accelerated Digital Ventures

Maryann P. Feldman
Distinguished Professor, Department of Public Policy
Professor of Finance, Kenan Flagler Business School
University of North Carolina - Chapel Hill

Tom Guevara
Director, Indiana University Public Policy Institute
Lecturer, School of Public and Environmental Affairs, Indiana University

Kathleen Kingscott
Vice President, Strategic Partnership
IBM Research

Jerry S. H. Lee (ex officio member)
Health Sciences Director
Deputy Director, Center for Strategic Scientific Initiatives (CSSI)
Deputy Director, Center for Cancer Genomics (CCG)
Office of the Director
National Cancer Institute
Ginger Lew
Managing Director
Cube Hydro Partners, LLC

Michael Russo
Director, Government Relations and Regulatory Affairs
GLOBALFOUNDRIES
Chris Fall (ex officio member)
Office of Naval Research

Phillip Singerman (ex officio member)
Associate Director for Innovation and Industry Services
National Institute of Standards and Technology

Nicholas Vonortas
Director, Center for International Science & Technology Policy
Associate Professor, Department of Economics
George Washington University
---
Meeting & Events


Revisiting the Manufacturing USA Institutes
November 14, 2018, Washington, DC
View webcast, agenda, and slides


Entrepreneurship in the Public and Nonprofit Sectors
October 22, 2018, Washington, DC
View Agenda
Advancing Economic Development and Workforce Readiness in Micropolitan Areas
April 25, 2018, Indianapolis, IN
Read Workshop Proceedings
|
View Agenda and Slides
|
View Morning Session
|
View Afternoon Session
Workshop on Government Decision-Making to Allocate Scientific Resources
January 8-9, 2018, Washington, DC
View Agenda
Securing Manufacturing in the United States: The Role of Manufacturing USA: Highlights from the Workshop
October 31, 2017, Washington, DC
View agenda and presentations
Symposium on Securing Advanced Manufacturing in the United States:
The Role of Manufacturing USA
May 23, 2017
View presentations, agenda, and webcast.
Returns to Federal Investments in the Innovation System
December 15, 2016
Washington, DC
View Agenda and Presentations
The Labor Market and Human Resource Management Implications of Entrepreneurship
October 14, 2016
Washington, DC
View Agenda and Presentations
Growing the Caribbean Innovation Economy
September 15, 2016
Washington, DC
View Agenda and Presentations
National and International Intellectual Property Rights Practices & Policies
December 11, 2015
Washington, DC
View Presentations & Transcript
U.S.-India Roundtable on Manufacturing Innovation
September 9, 2015
Washington, DC
Agenda
Learning from Each Other: U.S. and European Perspectives on Small Business Innovation Programs
March 19, 2015
Washington, DC
Agenda and Registration


Meeting of the Innovation Policy Forum (CLOSED)
February 10, 2015
Washington, DC
Reinventing U.S. Advanced Manufacturing: A Review of the Advanced Manufacturing Partnership 2.0 Report
October 27, 2014
Washington, DC
Agenda and Webcast

Medical Devices Innovation: Opportunities, Threats, and Challenges
September 10, 2014

Washington, DC
Agenda and Presentations

Meeting of the Innovation Policy Forum
March 25, 2014
Washington, DC
Agenda
Workshop on Evaluating the Implications of the MIT Final Report on Advanced Manufacturing
November 1, 2013
Washington, DC
View Agenda
Workshop on U.S.-China Policy for Science, Technology, and Innovation
October 23, 2013
Washington, DC
View Agenda
Meeting of the Innovation Policy Forum (CLOSED)
July 8, 2013
Washington, DC
Meeting Global Challenges - U.S. Innovation Policy
June 10-11, 2013
Berlin, Germany
Advancing International Innovation: The Role of the State Department
May 2, 2013
Washington, DC


---
---

Sponsors
Office of Naval Research (Founding Sponsor)
National Cancer Institute
Department of Defense
IBM
GLOBALFOUNDRIES