Herbert S. Lin
Chief Scientist, CSTB
hlin at nas.edu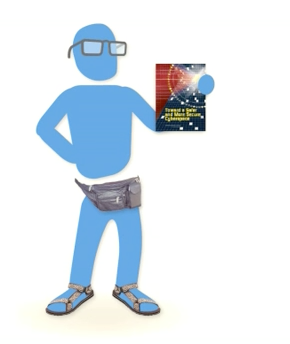 Dr. Herbert Lin is chief scientist (emeritus) at the Computer Science and Telecommunications Board, National Research Council of the National Academies, where he has been study director of major projects on public policy and information technology. These studies include a 1996 study on national cryptography policy (Cryptography's Role in Securing the Information Society), a 1991 study on the future of computer science (Computing the Future), a 1999 study of Defense Department systems for command, control, communications, computing, and intelligence (Realizing the Potential of C4I: Fundamental Challenges), a 2000 study on workforce issues in high-technology (Building a Workforce for the Information Economy), a 2002 study on protecting kids from Internet pornography and sexual exploitation (Youth, Pornography, and the Internet), a 2004 study on aspects of the FBI's information technology modernization program (A Review of the FBI's Trilogy IT Modernization Program), a 2005 study on electronic voting (Asking the Right Questions About Electronic Voting), a 2005 study on computational biology (Catalyzing Inquiry at the Interface of Computing and Biology), a 2007 study on privacy and information technology (Engaging Privacy and Information Technology in a Digital Age), a 2007 study on cybersecurity research (Toward a Safer and More Secure Cyberspace), a 2009 study on healthcare informatics (Computational Technology for Effective Health Care: Immediate Steps and Strategic Directions), a 2009 study on offensive information warfare (Technology, Policy, Law, and Ethics Regarding U.S. Acquisition and Use of Cyberattack Capabilities), and a 2010 study on cyber deterrence (Proceedings of a Workshop on Deterring Cyberattacks: Informing Strategies and Developing Options for U.S. Policy).

Prior to his NRC service, he was a professional staff member and staff scientist for the House Armed Services Committee (1986-1990), where his portfolio included defense policy and arms control issues. He received his doctorate in physics from MIT.

Avocationally, he is a longtime folk and swing dancer and a poor magician. Apart from his CSTB work, he is published in cognitive science, science education, biophysics, and arms control and defense policy. He also consults on K-12 math and science education.


Current Projects:
A Primer on Cybersecurity: Leveraging Two Decades of National Academies Work
Policy Consequences and Legal/Ethical Implications of Offensive Information Warfare
Planning for International Dialogue with China on Cybersecurity for International Security

Associated CSTB Publications:
At the Nexus of Cybersecurity and Public Policy: Some Basic Concepts and Issues (2014)
Emerging and Readily Available Technologies and National Security: A Framework for Addressing Ethical, Legal, and Societal Issues (2014)
State Voter Registration Databases (2009)
Protecting Individual Privacy in the Struggle Against Terrorists: A Framework for Assessment (2009)
State Voter Registration Databases: Immediate Actions and Future Improvements (2008)
Toward a Safer and More Secure Cyberspace (2007)
Engaging Privacy and Information Technology in a Digital Age (2007)
Letter Report on Electronic Voting (2006)
Catalyzing Inquiry at the Interface of Computing and Biology (2005)
Asking the Right Questions About Electronic Voting (2005)
Letter Report to the FBI (2004)
A Review of the FBI's Trilogy Information Technology Modernization Program (2004)
Information Technology for Counterterrorism: Immediate Actions and Future Possibilities (2003)
Youth, Pornography, and the Internet (2002)
Technical, Business, and Legal Dimensions of Protecting Children from Pornography on the Internet: Proceedings of a Workshop (2002)
Cybersecurity Today and Tomorrow: Pay Now or Pay Later (2002)
Global Networks and Local Values: A Comparative Look at Germany and the United States (2001)
Nontechnical Strategies to Reduce Children's Exposure to Inappropriate Material on the Internet: Summary of a Workshop (2001)
White Paper: Democratic Processes in the Age of the Internet (2001)
Building a Workforce for the Information Economy (2001)
Being Fluent with Information Technology (1999)
Realizing the Potential of C4I: Fundamental Challenges (1999)
Trust in Cyberspace (1999)
White Paper: Summary of Discussions at a Planning Meeting on the Effects of Information Technology on the Role and Authority of Government (1997)
For the Record: Protecting Electronic Health Information (1997)
Cryptography's Role in Securing the Information Society (1996)
Observed Practices for Improving the Security and Confidentiality of Electronic Health Information: Interim Report (1996)
Information Technology for Manufacturing: A Research Agenda (1995)
Academic Careers for Experimental Computer Scientists and Engineers (1994)
Rights and Responsibilities of Participants in Networked Communities (1994)
Virtual Reality: Scientific and Technological Challenges (1994)
Information Technology in the Service Society: A Twenty-First Century Lever (1994)
White Paper: Summary of Discussions at a Planning Meeting on The Roles of Information Infrastructure in Health and Health Care (1993)
Computing the Future: A Broader Agenda for Computer Science and Engineering (1992)
Japanese to English Machine Translation: Report of a Symposium (1990)