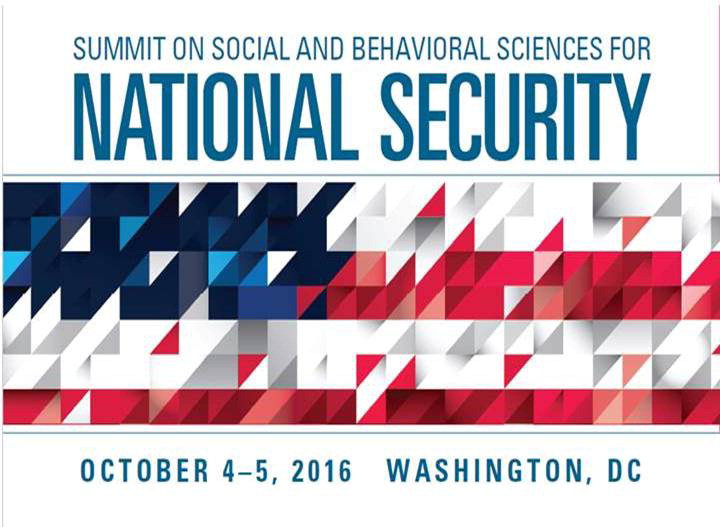 Sallie Keller
(Chair) is director and professor of statistics for the Social and Decision Analytics Laboratory within the Virginia Bioinformatics Institute at Virginia Tech University. Formerly she was Professor of Statistics at University of Waterloo and their Vice-President, Academic & Provost. Prior to this she was the director of the IDA Science and Technology Policy Institute in Washington DC. She was the William and Stephanie Sick Dean of Engineering and Professor of Statistics at Rice University. Her other appointments include head of the Statistical Sciences group at Los Alamos National Laboratory, professor and director of graduate studies in the Department of Statistics at Kansas State University, and statistics program director at the National Science Foundation. She has served as a member of the National Academy of Sciences Board on Mathematical Sciences and its Applications and on the Committee on National Statistics. Her areas of research are uncertainty quantification, computational and graphical statistics and related software and modeling techniques, and data access and confidentiality. She is a national associate of the National Academy of Sciences, fellow of the American Association for the Advancement of Science, elected member of the International Statistics Institute, and member of the JASON advisory group. She is also a fellow and past president of the American Statistical Association. She holds a Ph.D. in statistics from the Iowa State University of Science and Technology.

Thomas Fingar is the Shorenstein APARC Distinguished Fellow in the Freeman Spogli Institute for International Studies at Stanford University. He was the Payne Distinguished Lecturer at Stanford during January to December 2009. From May 2005 through December 2008, he served as the first deputy director of national intelligence for analysis and, concurrently, as chairman of the National Intelligence Council. He served previously as assistant secretary of the State Department's Bureau of Intelligence and Research (2004–2005), principal deputy assistant secretary (2001–2003), deputy assistant secretary for analysis (1994–2000), director of the Office of Analysis for East Asia and the Pacific (1989–1994), and chief of the China Division (1986–1989). Between 1975 and 1986 he held a number of positions at Stanford University, including senior research associate in the Center for International Security and Arms Control. His most recent book is Reducing Uncertainty: Intelligence Analysis and National Security (Stanford University Press, 2011). Dr. Fingar received an A.B. in government and history from Cornell University in 1968 and an M.A. in 1969 and a Ph.D. in 1977 from Stanford University both in political science.

Steven E. Hyman (NAM) is director of the Stanley Center for Psychiatric Research at Broad Institute of MIT and Harvard, a core member of the Board, and Harvard University Distinguished Service Professor of Stem Cell and Regenerative Biology. From 2001 to 2011, Dr. Hyman served as provost of Harvard University, the university's chief academic officer. As provost, he had a special focus on the development of collaborative initiatives in the sciences and engineering spanning multiple disciplines and institutions. From 1996 to 2001, he served as director of the U.S. National Institute of Mental Health (NIMH), where he emphasized investment in neuroscience and emerging genetic technologies. He also initiated a series of large practical clinical trials, including an emphasis on children, a population about which little was known. Dr. Hyman is the editor of the Annual Review of Neuroscience, founding president of the International Neuroethics Society (2008-2014), and president of the Society for Neuroscience (2015), the leading professional organization for neuroscientists with approximately 40,000 members. He is a member of the Institute of Medicine (IOM) of the U.S. National Academies where he serves on the Governing Council and Board of Health Science Policy. He also chairs the IOM's Forum on Neuroscience and Nervous System Disorders, which brings together industry, government, academia, patient groups, and foundations. Hyman is a fellow of the American Academy of Arts and Sciences, the American Association for the Advancement of Science, and the American College of Neuropsychopharmacology, as well as a Distinguished Life Fellow of the American Psychiatric Association. Dr. Hyman received his B.A. summa cum laude from Yale College, B.A. and M.A. from the University of Cambridge, which he attended as a Mellon fellow, and a M.D. cum laude from Harvard Medical School.

Valerie Reyna (NAM) is professor of Human Development, director of the Human Neuroscience Institute, co-director of the Cornell University Magnetic Resonance Imaging Facility, and co-director of the Center for Behavioral Economics and Decision Research. Her research integrates brain and behavioral approaches to understand and improve judgment, decision making, and memory across the life span. Her recent work has focused on the neuroscience of risky decision making and its implications for health and well-being, especially in adolescents; applications of cognitive models and artificial intelligence to improving understanding of genetics (e.g., in breast cancer); and medical and legal decision making (e.g., about jury awards, medication decisions, and adolescent culpability). She is a developer of fuzzy-trace theory, a model of the relation between mental representations and decision making that has been widely applied in law, medicine, and public health. Dr. Reyna has been elected to the National Academy of Medicine and is a Fellow of the Society of Experimental Psychologists, the oldest and most prestigious honorary society in experimental psychology. She is also a Fellow of the American Association for the Advancement of Science, the Divisions of Experimental Psychology, Developmental Psychology, Educational Psychology, and Health Psychology of the American Psychological Association, and the Association for Psychological Science. Dr. Reyna has been a Visiting Professor at the Mayo Clinic, a permanent member of study sections of the National Institutes of Health, and a member of advisory panels for the National Science Foundation, MacArthur Foundation, and the National Academy of Sciences. Dr. Reyna is the Editor of Psychological Science in the Public Interest and sits on the editorial board of such journals as Decision and Journal of Experimental Psychology: Learning, Memory, and Cognition, leading journals in psychology. Dr. Reyna has received many years of research support from private foundations and U.S. government agencies, and currently serves as principal investigator of several grants and awards (e.g., from the National Science Foundation and the National Institutes of Health). Dr. Reyna received her B.A. in Psychology (summa cum laude) in 1976 from Clark University in Worcester, Massachusetts and her Ph.D. in Experimental Psychology, with qualifications in Linguistics and in Statistics from Rockefeller University in New York, New York in 1981.

Philip Tetlock is a Canadian-American political science writer, and is currently the Annenberg University Professor at the University of Pennsylvania, where he is cross-appointed at the Wharton School and the School of Arts and Sciences. He has written several non-fiction books at the intersection of psychology, political science and organizational behavior, including Superforecasting: The Art and Science of Prediction; Expert Political Judgment: How Good Is It? How Can We Know?; Unmaking the West: What-if Scenarios that Rewrite World History; and Counterfactual Thought Experiments in World Politics. Tetlock is also co-principal investigator of The Good Judgment Project, a multi-year study of the feasibility of improving the accuracy of probability judgments of high-stakes, real-world events. He has received the following awards from professional and scientific organizations: the American Psychological Association, American Political Science Association, American Association for the Advancement of Science, International Society of Political Psychology, American Academy of Arts and Sciences, and the National Academy of Sciences. Dr. Tetlock has published roughly 200 articles in peer-refereed journals and edited or written 10 books. His research programs have explored a variety of topics, including: (1) the challenges of assessing "good judgment" in both laboratory and real-world settings; (2) the criteria that social scientists use in judging judgment and drawing normative conclusions about bias and error. Dr. Tetlock received his B.A. from the University of British Columbia in 1975, his M.A. from the University of British Columbia in 1976; and his Ph.D. in Psychology from Yale University in 1979.