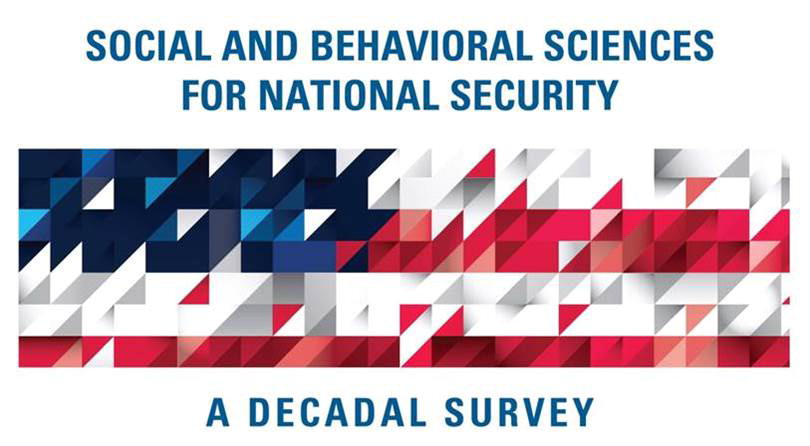 Committee Members


PAUL R. SACKETT is the Beverly and Richard Fink Distinguished Professor of Psychology and Liberal Arts at the University of Minnesota. His research interests revolve around various aspects of testing and assessment in workplace, educational, and military settings. He has served as editor of two journals: Industrial and Organizational Psychology: Perspectives on Science and Practice and Personnel Psychology, as president of the Society for Industrial and Organizational Psychology, as co-chair of the committee producing the Standards for Educational and Psychological Testing, as a member of the National Research Council's Board on Testing and Assessment, as chair of APA's Committee on Psychological Tests and Assessments, and as chair of APA's Board of Scientific Affairs. He holds a Ph.D. in Industrial/Organizational Psychology from the Ohio State University.


GARY G. BERNTSON is an Emeritus Academy Professor of Psychology at The Ohio State University. His research is in the areas of neuroscience, social neuroscience and psychophysiology. He has published over 200 peer-reviewed articles and has edited numerous books, including the Handbook of Psychophysiology, the Handbook of Neuroscience for the Behavioral Sciences, and Social Neuroscience. Berntson is a Fellow in several professional associations and has served on the editorial boards of numerous journals, including Psychobiology, Psychophysiology, the International Journal of Psychophysiology and Emotion Review, among others. He is a Past-President of the Society for Psychophysiological Research (2011-2013). He has served on numerous federal advisory committees, including NIH and NSF panels, the Portuguese Science Foundation, and the Department of Defense (Defense Science Board) Task Force on Predicting Violent Behavior. He also served as the scientific consultant to the Department of Homeland Security FAST program. He was the recipient of Distinguished Teaching and Distinguished Scholar awards from the Ohio State University, and received the Paul D MacLean Award for Outstanding Neuroscience Research, from the American Psychosomatic Society (2013). Dr. Berntson received his Ph.D. in psychobiology and life sciences in 1971 from the University of Minnesota.

KATHLEEN CARLEY is a professor of Societal Computing in the Institute for Software Research and director of the Center for Computational Analysis of Social and Organizational Systems at Carnegie Mellon University. She is also CEO of Carley Technologies Inc., also known as Netanomics. Her research combines cognitive science, sociology, and computer science to address complex social and organizational issues. Her most notable research contribution was the establishment of dynamic network analysis (DNA) and the associated theory and methodology for examining large high-dimensional time-variant networks. Her research on DNA has resulted in tools for analyzing and visualizing large-scale dynamic networks and various multiagent simulation systems. She is the developer of a high-dimensional network analysis and visualization system, ORA, that supports network analytics in general, for social media, and for dynamic and geospatial networks. Her group has also developed tools for extracting sentiment, social, and semantic networks from social media and other textual data (AutoMap & NetMapper); simulating epidemiological models (BioWar); simulating covert networks (DyNet); and simulating changes in beliefs and practice given information campaigns (Construct). She is a fellow of the Institute of Electrical and Electronics Engineers, and the recipient of the life-time achievement award for mathematical sociology from the American Sociological Association, the Simmel Award from the International Network for Social Network Analysis, and the Academic Award from the United States Geospatial Intelligence Foundation. Dr. Carley holds a Ph.D. in sociology from Harvard University.

NOSHIR CONTRACTOR is Jane S. and William J. White professor of behavioral sciences in the McCormick School of Engineering and Applied Science, the School of Communications, and the Kellogg School of Management, Northwestern University. He is the director of the Science of Networks in Communities research center. He is investigating factors that lead to the formation, maintenance, and dissolution of dynamically linked social and knowledge networks in a wide variety of contexts. He received the National Communication Association Distinguished Scholar Award in 2014 and was elected a fellow of the International Communication Association in 2015. He is the co-founder and chairman of Syndio, which offers to organizations products and services based on network analytics. He holds a B.S. in electrical engineering from the Indian Institute of Technology, Madras, and a Ph.D. in communications from the Annenberg School of Communication, University of Southern California.

NANCY COOKE is a professor of human systems engineering at Arizona State University (ASU) and is science direc¬tor of the Cognitive Engineering Research Institute in Mesa, Arizona. She also directs ASU's Center for Human, Artificial Intelligence, and Robot Teaming and the Advanced Distributed Learning Partnership Lab. Her research interests include individual and team cognition and its applica¬tion to cyber and intelligence analysis, remotely piloted aircraft systems, human–robot teaming, health care systems, emergency response systems, and methodologies to elicit and assess individual and team cognition. She is past president of the Human Factors and Ergonomics Society, was chair of the National Academies Board on Human–Systems Integration, and served on the U.S. Air Force Scientific Advisory Board. In 2014, Dr. Cooke received the Human Factors and Ergonomics Society's Arnold M. Small President's Distinguished Service Award. She is a fellow of the Human Factors and Ergonomics Society, the American Psychological Association, the Association for Psychological Science, and the International Ergonom¬ics Association. She was designated a national associate of the National Research Council of the National Academies in 2016. She holds a Ph.D. in cognitive psychology from New Mexico State University.

BARBARA A. DOSHER (NAS) is a distinguished professor of cognitive sciences at the University of California, Irvine and recently served as dean of the School of Social Sciences. Her research addresses memory, attention, and perceptual learning in humans using a combination of behavioral testing and mathematical modeling. Previously, she was a professor of psychology at Columbia University. She is an elected fellow of the American Psychological Society, the Society for Experimental Psychologists, and the National Academy of Sciences, and received the 2013 Howard Crosby Warren Medal of the Society for Experimental Psychologists and the 2018 Atkinson Prize in Psychological and Cognitive Sciences of the National Academy of Sciences. She has served on the board and as president of the Society for Mathematical Psychology and on the executive board of the Vision Sciences Society. She received a B.A. in psychology from the University of California, San Diego. She received an M.S. and Ph.D. in experimental psychology from the University of Oregon.

JEFFREY JOHNSON is University Term Professor of anthropology at the University of Florida. He is also an adjunct professor in the Institute for Software Research at Carnegie Mellon University. He was director of the Summer Institute for Research Design in Cultural Anthropology from 1996 to 2015. He was also a program manager with the Army Research Office (Intergovernmental Personnel Act [IPA]), where he started the basic science research program in the social sciences. He has conducted extensive long-term research comparing group dynamics and the evolution of social networks of overwintering crews at the American South Pole Station and at the Polish, Russian, Chinese, and Indian Antarctic Stations. Using these isolated human group settings as space analogs, he is currently studying the role of informal role properties in fostering team viability in simulated space missions. He received a Ph.D. in social science from the University of California, Irvine.

SALLIE KELLER is the director of the Social and Decision Analytics Division at the University of Virginia's Biocomplexity Institute and Initiate. She is also a professor of public health sciences. Her previous positions include academic vice-president and provost at the University of Waterloo; director of the Institute for Defense Analysis' Science and Technology Policy Institute in Washington, DC; William and Stephanie Sick dean of engineering at Rice University; head of the Statistical Sciences Group at Los Alamos National Laboratory; professor of statistics at Kansas State University; and statistics program director at the National Science Foundation. Her areas of expertise are social and decision informatics, statistical underpinnings of data science, and data access and confidentiality. She is a national associate of the National Academy of Sciences, fellow of the American Association for the Advancement of Science, elected member of the International Statistics Institute, fellow and past president of the American Statistical Association, and member of the JASON advisory group. Dr. Keller served as chair for the National Academies' Decadal Summit Steering Committee. She holds a Ph.D. in statistics from the Iowa State University of Science and Technology.

DAVID MATSUMOTO is a professor of social psychology at San Francisco State University and director of the Culture and Emotion Research Lab, which focuses on studies involving culture, emotion, social interaction, and communication. He is well known for his work in the field of microexpressions, facial expression, gesture, and nonverbal behavior. He holds a Ph.D. in psychology from the University of California, Berkeley.

CARMEN MEDINA is the founder of MedinAnalytics, LLC, which provides analytic services on national security issues, cognitive diversity, global trends, and intrapreneurship. From 2005 to 2007, she was part of the executive team that led the Central Intelligence Agency's (CIA's) Analysis Directorate. In her last assignment before retiring, she oversaw the CIA's Lessons Learned program and led the agency's first effort to address the challenges posed by social networks, digital ubiquity, and the emerging culture of collaboration. She was a leader on diversity issues at the CIA, serving on equity boards at all organizational levels and across directorates. She was the first CIA executive to conceptualize many information technology applications now used by analysts, including online production, collaborative tools, and Intellipedia. Upon her retirement from the CIA, she received the Distinguished Career Intelligence Medal. From 2011 to 2015, she was a member of Deloitte Federal Consulting, where she served as senior advisor and mentor to Deloitte's flagship innovation program, GovLab. She holds a B.A. in comparative government from the Catholic University of America.

FRAN MOORE is the Chief of Intelligence for the Financial Systemic Analysis and Reilience Center (FSARC). FSARC's mission is to identify, assesss, this and coordinate activities to mitigate risk to US financial systems. She recently retired from the Central Intelligence Agency (CIA) as a senior executive with 32 years of leadership and intelligence analysis experience. She also serves on the Intelligence and National Security Alliance's (INSA's) Security Policy Review Committee and the Armed Forces Communications and Electronics Association's (AFCEA's) Intelligence Committee. She is a council member for Gerson Lehrman Group. She was the CIA's chair for Harvard's Learning Innovations Lab and a senior ally for the CIA's LGBT affinity group. Among her many career recognitions, she received a Presidential Rank Award, Distinguished Executive. She holds B.A. degrees in international relations and political science from Elmira College.

JONATHAN MORENO (NAM) is the David and Lyn Silfen University Professor at the University of Pennsylvania, where he is a Penn Integrates Knowledge (PIK) professor. He is also professor of medical ethics and health policy, of the history and sociology of science, and of philosophy. Dr. Moreno is an elected member of the National Academy of Medicine, where he chairs the Interest Group on Human Rights, Profession¬alism and the Values of Medicine, and is the U.S. member of the UNESCO International Bioethics Committee. He has served as an adviser to many governmental and nongovernmental organizations. He also was an Andrew W. Mellon postdoctoral fellow, holds an honorary doctorate from Hofstra University, and is a recipient of the Benjamin Rush Medal from the College of William and Mary Law School, the Dr. Jean Mayer Award for Global Citizenship from Tufts University, and the Penn Alumni Faculty Award of Merit. He is the honorary visiting professor in history at the University of Kent in Canterbury, England. Dr. Moreno holds a Ph.D. in philosophy from Washington University in St. Louis. In 2018 the American Society for Bioethics and Humanities presented him with its Lifetime Achievement Award.

JOY ROHDE is associate professor of Public Policy and History at the University of Michigan. She is also a faculty member in the Science, Technology, and Public Policy Program and the Science, Technology, and Society Program. Her work examines the relationship between the social and behavioral sciences and the American state from the late 19th century to the present. Prior to joining the University of Michigan Dr. Rohde was an assistant professor of history at Trinity University. She has held fellowships at the Miller Center of Public Affairs and the American Academy of Arts and Sciences. She received her Ph.D. in history and sociology of science from the University of Pennsylvania.

JEFFREY W. TALIAFERRO is an associate professor of political science at Tufts University. His research and teaching focus on security studies, international relations theory, international history and politics, U.S. foreign policy, intelligence, and national security. In 2017-2018, he was a fellow at the Woodrow Wilson International Center for Scholars, where he is completed a book manuscript on the politics of alliance coercion and nuclear nonproliferation in U.S. foreign policy during the second half of the Cold War. He has been a member of the Director of the Central Intelligence Agency's Historical Review Panel since 2008. He earned a bachelor's degree in history and political science from Duke University and a Ph.D. in government from Harvard University.

GREGORY F. TREVERTON is professor of the practice of international relations at the University of Southern California. He was chair of the National Intelligence Council from 2014 to 2017. Previously, he directed the RAND Corporation's Center for Global Risk and Security, and before that its Intelligence Policy Center and its International Security and Defense Policy Center; he was also associate dean of the Pardee RAND Graduate School. He has served in government for the first Senate Select Committee on Intelligence; handled Europe for the National Security Council; and served as vice chair of the National Intelligence Council, overseeing the writing of America's National Intelligence Estimates. He has taught at Harvard and Columbia universities, and been a senior fellow at the Council on Foreign Relations and deputy director of the International Institute for Strategic Studies in London. He holds a B.A. summa cum laude from Princeton University and an M.P.P and Ph.D. in economics and politics from Harvard.

JEREMY WOLFE is professor of ophthalmology and radiology at Harvard Medical School and head of the Visual Attention Lab at Brigham and Women's Hospital. He has extensive expertise in vision, binocular perception, visual attention, and cognitive science. His research focuses on visual search and visual attention, with particular emphasis on socially important search tasks in such areas as medical image perception (e.g., cancer screening), security (e.g., baggage screening), and intelligence. His work led to the development of the Guided Search model through several iterations. In recent years, he has become increasingly interested in the role of vision and attention in medical and security errors. He is immediate past-president of the Federation of Associations in Behavioral and Brain Science and past chair of the Board of the Psychonomic Society. He received an A.B. in psychology from Princeton University and his Ph.D. in psychology from the Massachusetts Institute of Technology.