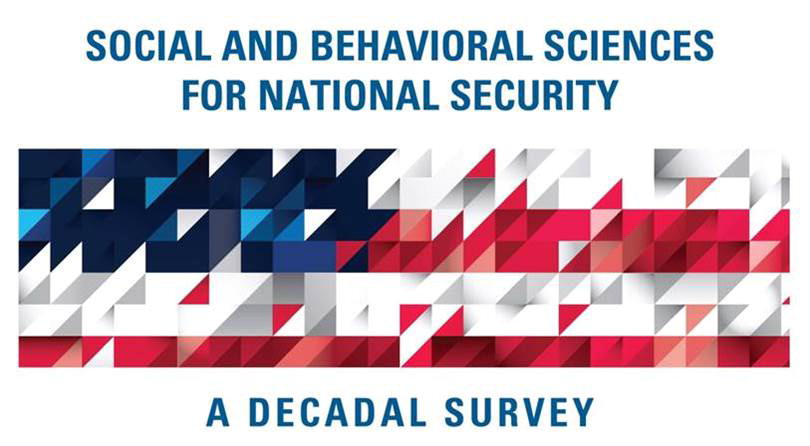 Changing Socio-cultural Dynamics and Implications for National Security: A Workshop

Committee Members



JEFFREY JOHNSON (Chair) is a Professor of Anthropology at the University of Florida. He is also is an adjunct professor in the Institute for Software Research at Carnegie Melon University. He was the director of the Summer Institute for Research Design in Cultural Anthropology from 1996-2015. He was a former program manager with the Army Research Office (IPA) where he started the basic science research program in the social sciences. He has conducted extensive long-term research comparing group dynamics and the evolution of social networks of over-wintering crews at the American South Pole Station, with those at the Polish, Russian, Chinese, and Indian Antarctic Stations. Using these isolated human group settings as space analogs, he is currently studying aspects of team cognition on mission success. He is the author of Selecting Ethnographic Informants (Sage, 1990) and is co-author (with Borgatti and Everett) of the book Analyzing Social Networks (Sage, 2013). He was the founding editor of the Journal of Quantitative Anthropology, and co-editor of the journal Human Organization. He is currently an associate editor for the Journal of Social Structure and the journal Social Networks. He received his Ph.D. in Social Science from the University of California, Irvine.

KATHLEEN CARLEY is a Professor of Computer Science in the Institute for Software Research, an IEEE Fellow, and the director of the Center for Computational Analysis of Social and Organizational Systems at Carnegie Mellon University. She is also the CEO of Carley Technologies Inc., aka Netanomics. Her research combines cognitive science, sociology, and computer science to address complex social and organizational issues. Her most notable research contribution was the establishment of Dynamic Network Analysis (DNA) – and the associated theory and methodology for examining large high-dimensional time variant networks. Her research on DNA has resulted in tools for analyzing and visualizing large‐scale dynamic networks and various multi‐agent simulation systems. She is the developer the high dimensional network analysis and visualization system - ORA - that support network analytics in general, for social media, and for dynamic and geo-spatial networks. Her group has also developed tools for extracting sentiment, social and semantic networks from social media and other textual data (AutoMap), simulating epidemiological models (BioWar), simulating covert networks (DyNet), and simulating changes in beliefs and practice given information campaigns (Construct). She received two S.B. degrees: one in economics and another in political science from Massachusetts Institute of Technology and a Ph.D. in sociology from Harvard University.

MARK LIBERMAN is Director of the Linguistics Data Consortium, Faculty Director of the Ware College House, Christopher H. Browne Distinguished Professor of Linguistics in the Department of Linguistics, and Professor in the Department of Computer and Information Science at the University of Pennsylvania. His research focuses corpus-based phonetics; speech and language technology; the phonology and phonetics of lexical tone, and its relationship to intonation; gestural, prosodic, morphological and syntactic ways of marking focus, and their use in discourse; formal models for linguistic annotation; information retrieval and information extraction from text; the organization of spoken communication in the human brain, especially in relation to the evolutionary substrates for speech and language, and to analogous systems in other animals; and agent-based models of language evolution and learning. His early research established the linguistic subfield of metrical phonology. Much of his current research is conducted through computational analyses of linguistic corpora. He is the co-editor of the Annual Review of Linguistics and has received the Linguistics, Language and the Public Award, the Antonio Zampolli Prize and the IEEE James L. Flanagan Speech and Audio Processing Award. He received his M.S. and Ph.D. in linguistics from the Massachusetts Institute of Technology.
DAVID MATSUMOTO is a Professor of Social Psychology at San Francisco State University and the Director of the Culture and Emotion Research Lab. The laboratory focuses on studies involving culture, emotion, social interaction and communication. He is well known for his work in the field of microexpressions, facial expression, gesture, and nonverbal behavior. He has served as the Editor-in-Chief for the Journal of Cross-Cultural Psychology and as an Editor of the Culture and Diversity Section for the Social and Personality Psychology Compass. Matsumoto is also an Editorial Board Member for Personality and Social Psychology Review, Asian Journal of Social Psychology, Journal of Nonverbal Behavior, Motivation and Emotion, and Cognition and Emotion. He holds a Ph.D. in psychology from the University of California at Berkeley.


JOY ROHDE is an Assistant Professor at the Gerald R. Ford School of Public Policy at the University of Michigan. She is also a faculty member with the Science, Technology, and Society Program and the Department of History. Her work examines the relationship between the social and behavioral sciences and the American state from the late 19th century to the present. Her first book, Armed with Expertise: The Militarization of American Social Research during the Cold War (Cornell University Press, 2013), investigates the Cold War origins and contemporary consequences of Pentagon social research contracting for national security. She is currently working on a book project that explores how ideas about cybernetics and advances in computing impacted the social sciences, policy analysis, and national security in the United States since the 1960s. Prior to joining the Ford School, Rohde was an assistant professor of history at Trinity University, and she has held fellowships from the Miller Center of Public Affairs and the American Academy of Arts and Sciences. She received her Ph.D. in History and Sociology of Science from the University of Pennsylvania.
SUSAN WELLER is a Professor in the Division of Sociomedical Sciences in the Department of Preventive Medicine and Community Health and director of the research program in the Department of Family Medicine at the University of Texas Medical Branch. Dr. Weller is nationally and internationally recognized for her expertise in the area of research methods and is skilled in both qualitative and quantitative methods. Her research interests span both medical (diabetes, AIDS, and asthma) and social science topics (social support, stress, and folk illnesses). Dr. Weller is the co-developer of the Cultural Consensus Model (with Romney and Batchelder), a mathematical method to estimate cultural beliefs. She has published monographs on data collection methods and on correspondence analysis. She has authored or co-authored more than 85 papers in peer-reviewed journals as well as a number of book chapters and editorials and presented her work at national and international conferences. Her research has been primarily funded by NSF. She has served on expert scientific advisory committees and boards, including the consensus panel to summarize research concerning condoms and sexually transmitted diseases. She currently serves on the editorial board of Field Methods. She received her B.A. and Ph.D. in Social Science from the University of California, Irvine.