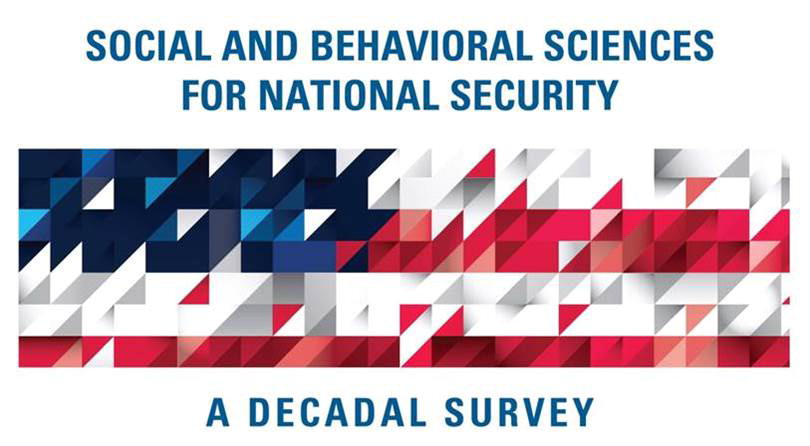 Leveraging Advances in Social Network Thinking for National Security

Workshop Planning Committee Members

KATHLEEN CARLEY (Chair) is a professor of computer science in the Institute for Software Research, an IEEE Fellow, and the director of the Center for Computational Analysis of Social and Organizational Systems at Carnegie Mellon University. She is also the CEO of Carley Technologies Inc., aka Netanomics. Her research combines cognitive science, sociology, and computer science to address complex social and organizational issues. Her most notable research contribution was the establishment of Dynamic Network Analysis (DNA) – and the associated theory and methodology for examining large high-dimensional time variant networks. Her research on DNA has resulted in tools for analyzing large‐scale dynamic networks and various multi‐agent simulation systems. Her group has developed tools for extracting sentiment, social and semantic networks from social media and other textual data (AutoMap), simulating epidemiological models (BioWar), simulating covert networks (DyNet), and simulating changes in beliefs and practice given information campaigns (Construct). She received two B.S. degrees: one in economics and another in political science from Massachusetts Institute of Technology and a Ph.D. in sociology from Harvard University.

MATTHEW BRASHEARS is an associate professor of sociology at the University of South Carolina. His work crosses levels, integrating ideas from evolutionary theory, social networks, organizational theory, and neuroscience. His current research focuses on linking cognition to social network structure, studying the effects of error and error correction on diffusion dynamics, and using ecological models to connect individual behavior to collective dynamics. He is also engaged in an effort to model values and interactional scripts in an ecological space using cross-national data, with the goal to generating a predictive model of cultural competition and evolution. He earned his Ph.D. in Sociology from the University of Arizona.

NOSHIR CONTRACTOR is the Jane S. & William J. White Professor of Behavioral Sciences in the McCormick School of Engineering & Applied Science, the School of Communications and the Kellogg School of Management at Northwestern University. He is the director of the Science of Networks in Communities (SONIC) research center. He is investigating factors that lead to the formation, maintenance, and dissolution of dynamically linked social and knowledge networks in a wide variety of contexts. He received the National Communication Association Distinguished Scholar Award in 2014 and was elected as a fellow of the International Communication Association in 2015. He is the co-founder and Chairman of Syndio, which offers organizations products and services based on network analytics. He has a bachelor's degree in electrical engineering from the Indian Institute of Technology, Madras and a Ph.D. in communication from the Annenberg School of Communication at the University of Southern California.

EMILY FALK is an associate professor of communication at the Annenberg School for Communication, with a secondary appointments in Psychology and Marketing at the University of Pennsylvania. She employs a variety of methods in the performance of her research, with a focus on functional magnetic resonance imaging (fMRI). She has worked to develop a program of research in what she calls "Communication Neuroscience" to link neural activity (in response to persuasive messages) to behaviors at the individual, group, and population levels. She is also interested in the development of "neural focus groups" to predict the efficacy of persuasive communication at the population level. At present, much of her research focuses on health communication; other areas of interest include political communication, cross-cultural communication, and the spread of culture, social norms, and sticky ideas. She received her bachelor's degree in Neuroscience from Brown University, and her Ph.D. in Psychology from the University of California, Los Angeles.

MARKUS MOBIUS is a principal researcher at Microsoft. His research deals with the economics of social networks. On the theory side, he builds models of learning, coordination and cooperation within social networks. He is particularly interested in how social networks can generate trust. On the empirical side, he uses a combination of lab and field experiments with real social networks to estimate these models. In a second line of research, he has explored how people manage their self-confidence when ego is at stake. He also investigates the use of browsing data to analyze the economics of online news consumption. He formerly was an Associate Professor of economics at Harvard University. He received his B.A. in mathematics and an M.Phil in economics from Oxford University and his Ph.D. in economics from MIT.

JAMES MOODY is a professor of sociology at Duke University. He has published extensively in the field of social networks, methods, and social theory. His work has focused theoretically on the network foundations of social cohesion and diffusion, with a particular emphasis on building tools and methods for understanding dynamic social networks. He has used network models to help understand school racial segregation, adolescent health, disease spread, economic development, and the development of scientific disciplines. Dr. Moody has a B.S. from the University of Oregon, and an M.A. and Ph.D. in Sociology from the University of North Carolina at Chapel Hill.