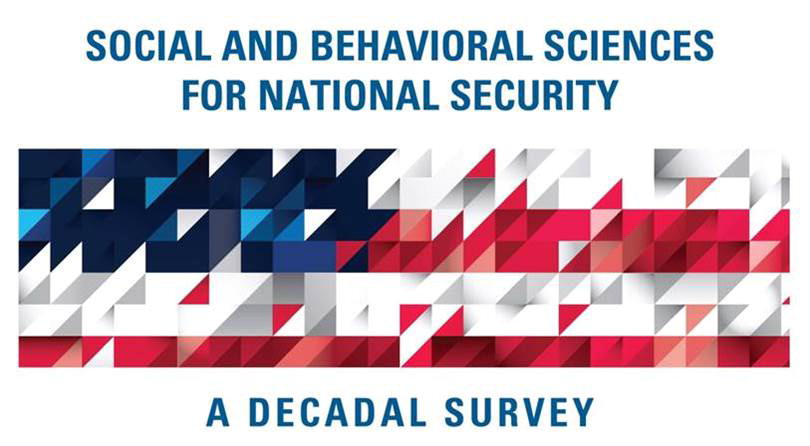 Emerging Trends and Methods in International Research

Committee Members

GREGORY F. TREVERTON
(Chair) is professor of the practice of international relations at the University of Southern California. Dr. Treverton was the chairman of the National Intelligence Council (NIC) from 2014-2017. Previously, he directed the RAND Corporation's Center for Global Risk and Security, and before that its Intelligence Policy Center and its International Security and Defense Policy Center, and he was associate dean of the Pardee RAND Graduate School. He has served in government for the first Senate Select Committee on Intelligence, handling Europe for the National Security Council and as vice chair of the National Intelligence Council, overseeing the writing of America's National Intelligence Estimates (NIEs). He has taught at Harvard and Columbia universities and been a senior fellow at the Council on Foreign Relations, and deputy director of the International Institute for Strategic Studies in London. His latest books are Dividing Divided States (University of Pennsylvania Press, 2014); and Beyond the Great Divide: Relevance and Uncertainty in National Intelligence and Science for Policy, (with Wilhelm Agrell, Oxford University Press, 2015). He holds a B.A. summa cum laude from Princeton University and a M.P.P (Master's in Public Policy) and Ph.D. in economics and politics from Harvard.

ANDREW BENNETT is professor of government at Georgetown University. He is the author, together with Alexander L. George, of Case Studies and Theory Development in the Social Sciences (MIT Press, 2005; winner of the Giovanni Sartori Award for the Best Book Published in 2005 on qualitative research methods), and co-editor, with Jeffrey Checkel, of Process Tracing: From Metaphor to Analytic Tool (Cambridge University Press, 2014). Professor Bennett is the co-founder, together with Colin Elman and David Collier, of the Institute for Qualitative and Multimethod Research, which teaches research methods to 200 Ph.D. students each June at Syracuse University. He was the first president of the American Political Science Association section on Qualitative Methods, and he has taught case study methods to graduate students in Norway, Switzerland, Chile, Sweden, Germany, Finland, Italy, and Argentina as well as the United States. He has served as a consultant on case study research projects for the World Bank, the U.S. Department of Defense, and the U.S. Intelligence Community. Professor Bennett earned a B.A. in political science from Stanford University and an M.P.P. and Ph.D. in public policy from the Kennedy School of Government at Harvard University.

SUMIT GANGULY is a professor of political science, holds the Rabindranath Tagore Chair in Indian Cultures and Civilizations, and directs the Center on American and Global Security at Indiana University, Bloomington. A specialist on the international and comparative politics of South Asia he has previously taught at James Madison College of Michigan State University, at Hunter College of the City University of New York, the School of Public and International Affairs at Columbia University and the University of Texas at Austin. In the spring quarter of 2014 he was the Visiting Buffet Professor of International Studies at Northwestern University. He has also been a fellow and a guest scholar at the Woodrow Wilson International Center for Scholars in Washington. DC, a Visiting Fellow at the Center on International Security and Cooperation as well as the Center on Democracy, Development and the Rule of Law at Stanford University. In 2010 he was a Distinguished Visiting Fellow at the Institute of Defense Studies and Analysis in New Delhi. In 2017-2018 he will be a Visiting Fellow at the Strategic Studies Institute of the US Army War College. Professor Ganguly received a B.A. in english and political science from Berea College, an M.A. in political science from Miami University, and a Ph.D. in political science from the University of Illinois at Urbana/Champaign.

JUDITH KELLEY is the Terry Sanford Professor of Public Policy and professor of political science and the senior associate dean at the Duke Sanford School of Public Policy. She is also a senior fellow with the Kenan Institute for Ethics. In 2009-2010 she was a visiting fellow at the University of Aarhus, Denmark. Her publications reflect her research interests in the role of international actors in promoting political and human rights reforms. In 2012 she was inducted into the Bass Society of Fellows at Duke, which recognizes faculty for excellence in both teaching and scholarship. The Smith Richardson Foundation has supported her as a Policy and Strategy Fellow. She also was the chair of the Editorial Board of International Organization. Dr. Kelley's work focuses on how states, international organizations and NGOs can promote domestic political reforms in problem states, and how international norms, laws and other governance tools influence state behavior. Substantively, her work addresses human rights and democracy, international election observation, and human trafficking. Past work has focused on the International Criminal Court, the European Union and other international organizations. She received her Ph.D. in public policy from Harvard University.

JEFFREY W. TALIAFERRO is an associate professor of political science at Tufts University. His research and teaching focus on security studies, international relations theory, international history and politics, and United States foreign policy, intelligence, and national security. He is the author of Balancing Risks: Great Power Intervention in the Periphery (Cornell University Press, 2004), which won the American Political Science Association's Robert L. Jervis and Paul W. Schroeder Award for the Best Book in International History and Politics. He is co-author with Steven E. Lobell and Norrin P. Ripsman, of Neoclassical Realist Theory of International Politics (Oxford University Press, 2016) and co-editor with Lobell and Ripsman, of Neoclassical Realism, the State, and Foreign Policy (Cambridge University Press, 2009) and of The Challenge of Grand Strategy: The Great Powers and the Broken Balance between the World Wars (Cambridge University Press, 2012). He has been a member of the Director of the Central Intelligence Agency's Historical Review Panel (HRP) since 2008. He earned a bachelor's degree in history and political science from Duke University and a Ph.D. in government from Harvard University.