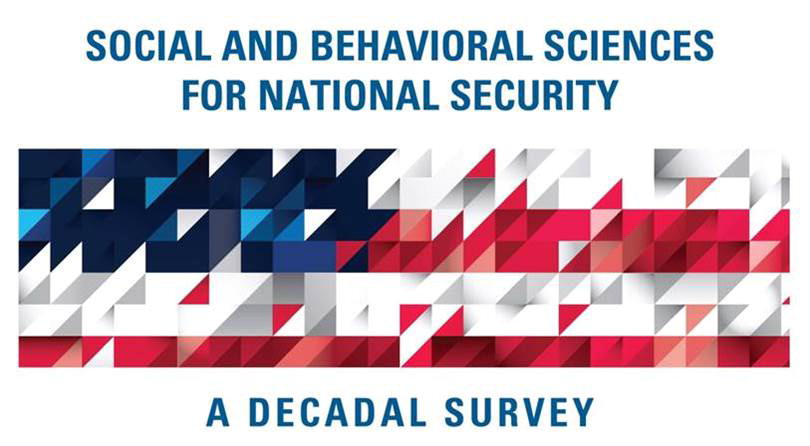 Emerging Trends and Methods in International Research

Speaker Bios

JENNIFER DRESDEN
is an Assistant Teaching Professor and Associate Director of the Democracy and Governance Program at Georgetown University. Dr. Dresden's research lies at the intersection of Comparative Politics and International Relations, with a particular emphasis on the political outcomes of civil wars. Her book project combines quantitative and qualitative methods and draws on field research conducted in Sierra Leone and Mozambique. Her work has been published in Conflict Management and Peace Science, Democratization, and Democracy & Society. Dr. Dresden has previously taught at The George Washington University. She regularly serves as a training facilitator for the U.S. State Department and has contributed to case study research for the Political Instability Task Force. She holds an A.B. in Government from Harvard University, a M.Litt. in Peace and Conflict Studies from the University of St. Andrews, and a Ph.D. in Government from Georgetown University.

KACEY ERNST is an Associate Professor and Program Director of Undergraduate Programs at the Mel and Enid Zuckerman College of Public Health at the University of Arizona. Her work examines the role of weather, climate and climate change in the emergence of infectious diseases, specifically vector-borne diseases including malaria, Zika, and dengue. She works within a highly interdisciplinary team of climatologists, anthropologists, entomologists, and geographers to develop models that predict both the seasonal and long-term trends of Aedes-borne viruses. In addition, to developing a better understanding of how vector-borne disease risk may change in the future, she seeks to engage communities in developing capacity-building and resilience strategies to reduce their risk. This includes the assessment of human uptake and maintenance of intervention strategies, and the development of community engagement tools. She has conducted field work in Ghana, Kenya, Indonesia, Mexico, and Jamaica to better understand the current and future response capacity of predominantly rural populations. In the past two years, she has led a team of scientist and public health stakeholders to develop Kidenga, a mobile community-based surveillance application and educational tool to enhance the detection and awareness of vector-borne disease transmission. She holds a B.A. in Chemistry and Biology from Lawrence University and an M.P.H. and Ph.D. in Epidemiology from the University of Michigan.

SUZANNE FRY is Director of the Strategic Futures Group at the National Intelligence Council (NIC). The NIC supports the Director of National Intelligence in his role as head of the Intelligence Community and serves as a bridge between the intelligence and policy communities. At the NIC, Dr. Fry is responsible for global issues and long-range analysis as well as the Global Trends series, the NIC's flagship unclassified assessment of the future strategic landscape. Prior to joining the NIC, Dr. Fry worked on a range of governance, instability, and strategic warning issues worldwide and led the U.S. Intelligence Community's Political Instability Task Force. She earned a B.A. in Government and International Studies from the University of Notre Dame and a Ph.D. in Politics from New York University.

CHRISTOPHER GELPI is Chair of Peace Studies and Conflict Resolution at the Mershon Center for International Security and Professor of Political Science at The Ohio State University. His primary research interests are the sources of international militarized conflict and strategies for international conflict resolution. He is currently engaged in research on American public opinion and the use of military force, and on statistical models for forecasting military conflict and transnational terrorist violence. He has also published works on American civil-military relations and the use of force, the impact of democracy and trade on international conflict, the role of norms in crisis bargaining, alliances as instruments of control, diversionary wars, deterrence theory, and the influence of the international system on the outbreak of violence. He is author of The Power of Legitimacy: The Role of Norms in Crisis Bargaining (Princeton University Press, 2002), co-author (with Peter D. Feaver) of Choosing Your Battles: American Civil-Military Relations and the Use of Force (Princeton University Press, 2004) and co-author (with Peter Feaver and Jason Reifler) of Paying the Human Costs of War: American Public Opinion and Casualties in Military Conflicts (Princeton University Press, 2009). Some of his other works have appeared in the American Political Science Review, International Security, International Studies Quarterly, International Organization, the Journal of Conflict Resolution, the Journal of Peace Research, Political Behavior, American Behavioral Scientist, Political Science Quarterly, and Public Opinion Quarterly. He received an A.B. in Political Science from Stanford University and a Ph.D. in Political Science from the University of Michigan.

JAMES GOLDGEIER is Visiting Senior Fellow at the Council on Foreign Relations. He is also Professor of International Relations and served as Dean of the School of International Service at American University from 2011-17. Previously, he was a professor of political science and international affairs at George Washington University. He also taught at Cornell University, and has held a number of public policy appointments, including Director for Russian, Ukrainian and Eurasian Affairs on the National Security Council Staff, Whitney Shepardson Senior Fellow at the Council on Foreign Relations, Henry A. Kissinger Chair at the Library of Congress, and Edward Teller National Fellow at the Hoover Institution. In addition, he has held appointments at the Woodrow Wilson International Center for Scholars, Brookings Institution, and the Center for International Security and Cooperation. From 2001-2005, he directed George Washington University's Institute for European, Russian and Eurasian Studies. He has authored or co-authored four books including: America Between the Wars: From 11/9 to 9/11 (co-authored with Derek Chollet); Power and Purpose: U.S. Policy toward Russia after the Cold War (co-authored with Michael McFaul); and Not Whether But When: The U.S. Decision to Enlarge NATO. He is the recipient of the Edgar S. Furniss book award in national and international security and co-recipient of the Georgetown University Lepgold Book Prize in international relations. He received an A.B. in Government from Harvard University, an M.A. and Ph.D. in Political Science from the University of California.

RICHARD J. HARKNETT is Professor and Head of the Department of Political Science at the University of Cincinnati (UC). He is the author of over fifty publications in the area of international relations theory and international security studies. In 2017, he served as the inaugural US-UK Fulbright Scholar in Cybersecurity, University of Oxford, United Kingdom and in 2016 as the first scholar-in-residence at US Cyber Command and National Security Agency. He has provided invited lectures in seven countries and numerous presentations to government agencies, including the US Defense and State Departments and provided briefings to Congressional offices on Capitol Hill. He has testified on cybersecurity to the Ohio State Legislature and served as the Governor's appointee on the State of Ohio's Cybersecurity, Education, and Economic Development Council while contributing to the writing of Ohio's Cybersecurity Strategy. He was selected in 2001 as Fulbright Professor of International Relations at the Diplomatic Academy, Vienna, Austria where he continues to hold a professorial lectureship. Prof. Harknett has been named the Boyd-Lubker Visiting Scholar at Western Kentucky University, the Edith C. Alexander Distinguished Teaching Professor and the Distinguished Service Professor in McMicken College, UC, the Faculty Awardee for Exemplary Contributions in Service to the University, UC, and was the recipient of the State of Ohio Faculty Innovator award. He has served as Chair of the University Faculty and Chair of the Charles Phelps Taft Research Center at UC. He is an avid fan of Liverpool F.C. He earned a B.A. from Villanova University and his PhD from The Johns Hopkins University.

JACKLYN KERR is a Postdoctoral Research Fellow at the Center for Global Security Research (CGSR) at Lawrence Livermore National Laboratory. Her research examines cybersecurity and information security strategy, Internet governance, and the Internet policies of non-democratic regimes. Dr. Kerr was a 2015-2016 Science, Technology, and Public Policy (STPP) Pre-Doctoral Fellow with the Cyber Security Project at the Belfer Center for Science and International Affairs and Visiting Scholar at the Davis Center for Russian and Eurasian Studies at Harvard University and a Cybersecurity Predoctoral Fellow at Stanford University's Center for International Security and Cooperation in 2014-2015. She has held research fellowships in Russia, Kazakhstan, and Qatar, and has previous professional experience as a software engineer. She holds a B.A.S. in Mathematics and Slavic Languages and Literatures and M.A. in Russian, East European, and Eurasian studies from Stanford University and a M.A. and Ph.D. in Government from Georgetown University.

DEBORAH WELCH LARSON is professor of political science at the University of California, Los Angeles. She received her Ph.D. in political science from Stanford University. Her publications include Origins of Containment: A Psychological Explanation (Princeton University Press, 1985); Anatomy of Mistrust: US-Soviet Relations during the Cold War (Cornell University Press, 1997); and Status in World Politics (Cambridge, 2014), co-edited with T. V. Paul and William C. Wohlforth. She and Alexei Shevchenko have a forthcoming book, Quest for Status: Chinese and Russian Foreign Policy (Yale University Press).

HERB LIN is Senior Research Scholar for Cyber Policy and Security at the Center for International Security and Cooperation and Hank J. Holland Fellow in Cyber Policy and Security at the Hoover Institution, both at Stanford University. His research interests relate broadly to policy-related dimensions of cybersecurity and cyberspace, and he is particularly interested in and knowledgeable about the use of offensive operations in cyberspace, especially as instruments of national policy. In addition to his positions at Stanford University, he is Chief Scientist, Emeritus for the Computer Science and Telecommunications Board, National Research Council (NRC) of the National Academies, where he served from 1990 through 2014 as study director of major projects on public policy and information technology, and Adjunct Senior Research Scholar and Senior Fellow in Cybersecurity (not in residence) at the Saltzman Institute for War and Peace Studies in the School for International and Public Affairs at Columbia University; and a member of the Science and Security Board of the Bulletin of Atomic Scientists. He recently served on President Obama's Commission on Enhancing National Cybersecurity. Prior to his NRC service, he was a professional staff member and staff scientist for the House Armed Services Committee (1986-1990), where his portfolio included defense policy and arms control issues. He received his doctorate in Physics from MIT.

SEAN LYNN-JONES is Editor of International Security, a quarterly journal based at Harvard's Belfer Center for Science and International Affairs. He is also series editor of the Belfer Center Studies in International Security, a book series that is published by MIT Press. He previously served as Managing Editor of International Security (1987–1991). He is a member of the board of the International Security and Arms Control Section of the American Political Science Association. His research interests include international relations theory, U.S. foreign policy, and why rivalries end peacefully. His articles have appeared in Foreign Policy, International Security, and Security Studies, as well as in many edited volumes. He has edited or co-edited several anthologies of International Security articles, including Do Democracies Win Their Wars? (2011); Contending with Terrorism: Roots, Strategies, and Responses (2010); Going Nuclear: Nuclear Proliferation and International Security in the 21st Century (2010); Primacy and Its Discontents: American Power and International Stability (2009); Offense, Defense, and War (2004); Theories of War and Peace (1998); America's Strategic Choices (1997); Nationalism and Ethnic Conflict (1997); East Asian Security (1996); Debating the Democratic Peace (1996); The Perils of Anarchy: Contemporary Realism and International Security (1995); Global Dangers: Changing Dimensions of International Security (1995); The Cold War and After (1991; expanded edition 1993); and Military Strategy and the Origins of the First World War (1991).

AMANDA MURDIE is the Dean Rusk Scholar of International Relations and Professor of International Affairs in the School of Public and International Affairs at the University of Georgia. Dr. Murdie is also the Director of Graduate Studies for the Department of International Affairs. Beginning in January 2018, Dr. Murdie will be the editor-in-chief of International Studies Review. In 2015, she served as President of the International Studies Association - Midwest. Along with Cooper Drury, she was the 2016 Program Chair for the International Studies Association Annual Convention. Dr. Murdie studies International Relations, specializing in the behavior of international non-governmental organizations (INGOs) and their interactions with states, local populations, and intergovernmental organizations (IGOs). She is also interested in human rights/security, dissent, development, quantitative methodologies, formal modeling, and conflict more generally. She has published over three dozen articles in such journals as Journal of Politics, British Journal of Political Science, and International Organization. Dr. Murdie has worked with both the policy and the NGO communities to develop new quantitative measures that capture the power of human security INGOs and track the spread of human security norms among non-state actors. She received a B.S. and M.A. in Political Science from Kansas State University and a Ph.D. in Political Science from Emory University.

AFREEN SIDDIQI is a visiting scholar with the Science, Technology, and Public Policy Program at Harvard Kennedy School's Belfer Center for Science and International Affairs. She is also as a research scientist at the Massachusetts Institute of Technology (MIT) and an Associate Director of the MIT Strategic Engineering Research Group. Her research expertise is at the intersection of technology, policy, and international development. She combines quantitative tools and qualitative methods for complex socio-technical systems analysis. In recent work she has analyzed critical linkages between water, energy, and food systems in the Middle East and Pakistan, emerging trends in scientific research in the Middle East and North Africa, and methods for systems architecture and design trade space analysis. Her research has appeared in engineering and policy journals including PloS one, Current Opinion in Environmental Sustainability, Systems Engineering, Journal of Water Resources Planning and Management, Journal of Infrastructure Systems, Journal of Mechanical Design, Journal of Spacecraft and Rockets, Energy Policy, and Energy Strategy Reviews. She is the co-editor and author of a recently published volume, Science and Technology Development in the Gulf States: Economic Diversification Through Regional Collaboration (2017). Dr. Siddiqi has been a recipient of the Amelia Earhart Fellowship, Richard D. DuPont Fellowship, and the Rene H. Miller Prize in Systems Engineering. She has engineering experience in National Instruments (in Austin, Texas) and Schlumberger (in Houston, Texas), consulting experience with BP, Lockheed Martin, and Aurora Flight Systems, and teaching experience at MIT and Universita della Svizzera italiana in Switzerland. She has an S.B. in Mechanical Engineering and an S.M. and Ph.D. in Aerospace Systems from MIT.

WILLIAM R. THOMPSON Is Distinguished Professor Emeritus and Rogers Chair of Political Science Emeritus at Indiana University and Editor in Chief of the Oxford Encyclopedia of Politics. He is a past president of the International Studies Association and served two non-consecutive terms as editor-in-chief of International Studies Quarterly. Recent co-authored books/monographs include Ascending India and Its State Capacity: Resource Extraction, Legitimacy, and Violence Monopoly (2016), Escalation Dynamics in Limited Conflict: Promoting US and Allied Interests Under the Shadow of Escalating Risks (2017), and Racing to the Top: How Energy Fuels Systemic Leadership in World Politics (forthcoming, 2018). He is also the editor of The Oxford Encyclopedia of Empirical International Relations Theory, 4 vols. (2017). He received a B.A. in economics and political science and an M.A. and Ph.D. in political science from the University of Washington.

STEVEN WARD is an Assistant Professor of Government at Cornell University in Ithaca, New York and a Carnegie Junior Faculty Fellow at Stanford University's Center for International Security and Cooperation. Dr. Ward's current research focuses on analyzing the influence of status ambitions and anxiety for domestic politics and foreign policy. His book Status and the Challenge of Rising Powers (Cambridge University Press, 2017) explains how status concerns can push rising states to launch costly, risky challenges to the international status quo, and tests this account against the records of Wilhelmine Germany, Imperial Japan, Nazi Germany, and the United States around the turn of the 20th century. Dr. Ward's research has been published in Security Studies and is forthcoming at International Studies Quarterly, and has been featured in the Washington Post's Monkey Cage blog. He holds a Ph.D. from Georgetown University.