Reproducibility and Replicability in Science
September 24, 2019

9:00 am - 5:00 pm EDT
National Academies of Sciences Building
Lecture Room
2101 Constitution Avenue, NW
Washington, DC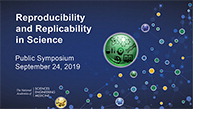 In May 2019, the National Academies Committee on Reproducibility and Replicability in Science released its final report which provided guidance on definitions and actions that should be taken to address a set of wide-ranging concerns related to the lack of reproducibility and replicability in scientific results. This symposium will explore some of the main topics of the report and next steps towards improving research and how different audiences can gain confidence in scientific results.

Four topics will be explored through moderated discussions with panelists and the audience:



The symposium will also be webcast live.


Register
|
More information
---
SBS Decadal Survey
September 30, 2019

9:00 am - 1:00 pm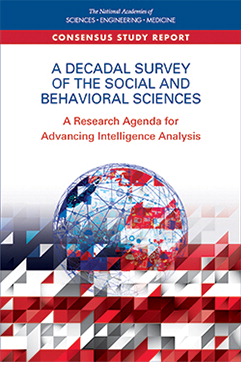 Keck Center of the National Academies
Room 100
500 5th Street, NW
Washington, DC

Join members of the decadal survey committee and representatives from the federal government and research organizations to discuss findings and recommendations from the report as well as next steps to make progress in SBS research and collaboration between research communities and the intelligence community.

Register | Agenda | More information about the study

---
Biannual Meetings
Board on Behavioral, Cognitive, and Sensory Sciences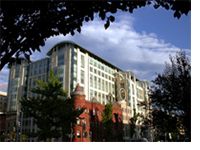 Fall Meeting 2019: November 20-21, NAS Building, 2101 Constitution Ave, NW



Spring Meeting 2020: June 15-16, Washington, DC



Fall Meeting 2020

: November 9-10, Washington, DC

---
BBCSS is in the Division of Behavioral and Social Sciences and Education (DBASSE) of the The National Academies of Sciences, Engineering, and Medicine.


Reproducibility and Replicability in Science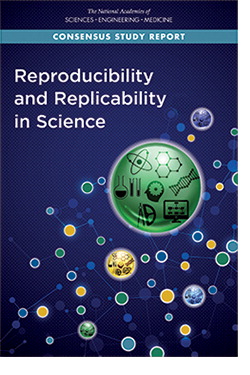 Released in May 2019, this Consensus Study Report offers definitions of reproducibility and replicability and examines the factors that may lead to non-reproducibility and non-replicability in research. While reproducibility is straightforward and should generally be expected, replicability is more nuanced, and in some cases a lack of replicability can aid the process of scientific discovery. The report provides recommendations to researchers, academic institutions, journals, and funders on steps they can take to improve reproducibility and replicability in science.

More information

---
A Decadal Survey of the Social and Behavioral Sciences: A Research Agenda for Advancing Intelligence Analysis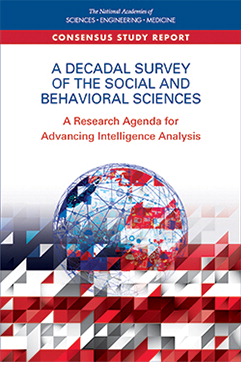 Released in March 2019, this Consensus Study Report from the Board on Behavioral, Cognitive, and Sensory Sciences recommends that the intelligence community (IC) make sustained collaboration with researchers in the social and behavioral sciences (SBS) a key priority as it develops research objectives for the coming decade.

More information

---
How People Learn II: Learners, Contexts, and Cultures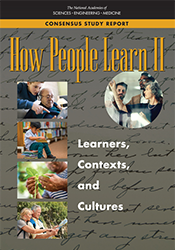 This consensus study report from the Board on Behavioral, Cognitive, and Sensory Sciences and the Board on Science Education summarizes identifies new findings related to neurological processes involved in learning, individual and cultural variability related to learning, and educational technologies. In addition to expanding scientific understanding of the mechanisms of learning and how the brain adapts throughout the lifespan, there have been important discoveries about influences on learning, particularly sociocultural factors and the structure of learning environments.

More information

---
Behavioral Economics and the Promotion of Health Among Aging Populations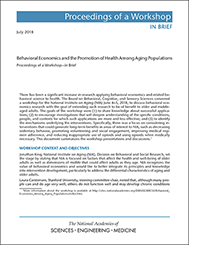 This publication from the Board on Behavioral, Cognitive, and Sensory Sciences summarizes a workshop held June 2018 to discuss behavioral economics research and how to expand such research to be of benefit to older and middle-aged adults. The workshop looked at successful applications of the research; how to make them more effective; and focused on identifying approaches that could generate long-term benefits in areas of interest to the National Institute on Aging, such as decreasing sedentary behavior, promoting volunteering and social engagement, improving medical regimen adherence, and reducing inappropriate use of opioids and using opioids when medically necessary.

More information

---