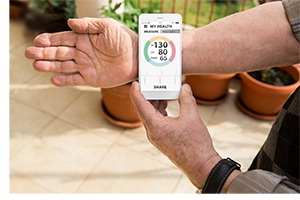 A planning committee will organize an open, two-day workshop to discuss how mobile technology can be employed to enhance the lives of older adults. The workshop discussion will generate ideas for future research that might be of interest to the NIH in preparation of possible RFPs for a future research agenda. The workshop planning committee will define the specific topics to be addressed, develop the agenda, and select and invite speakers and other participants. After the workshop, a proceedings volume of the commissioned papers discussed at the workshop will be prepared and reviewed in accordance with institutional guidelines.
Upcoming Events

December 11-12, 2019
– Public Workshop

Keck Center of the National Academies
Room 103
Past Events
May 9, 2019 - Steering Committee Meeting

The committee met to identify topics and authors for commissioned papers for the workshop.

---
Committee Members
Biographies

Shelia Cotten (Chair), Department of Media
and Information, Michigan State University
Judy Dubno, Depaprtment of Otolaryngology–
Head and Neck Surgery, Medical College of
South Carolina
Deepak Ganesan, School of Computer
Science, University of Massachusetts,
Amherst
Dina Katabi, Computer Science & Artificial
Intelligence Lab, Massachusetts Institute
of Technology

---

Sponsor

National Institute on Aging
---

Staff Information

Sujeeta Bhatt, Study Director,
202-334-1652
Jacquie Cole Miles, Senior Program Assistant,
202-334-1731
Adrienne Stith Butler, Associate Board Director,
202-334-1574
Barbara Wanchisen, Senior Board Director,
202-334-2394

---
Contact
For more information about the project, please contact Sujeeta Bhatt:

sbhatt@nas.edu

Mailing Address
Keck Center
500 Fifth Street, NW
Washington, DC 20001