Project Description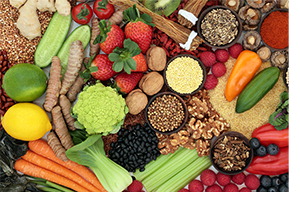 This consensus study will make actionable recommendations for food waste reduction strategies at the consumer level by applying knowledge from the social and behavioral sciences and identifying strategies for behavior change. In developing the strategies, the committee will review evidence on consumer food waste and whether interventions have been effective. The committee will also consider interactions and feedbacks that occur within the broader food system.
Full Statement of Task

An ad hoc committee will examine food waste in the United States at the individual consumer level at home and away from home. The committee will apply knowledge from the social and behavioral sciences to identify strategies for behavior change with consideration to interactions and feedbacks within the broader complex, dynamic food system. Drawing upon the food system overview described in A Framework for Assessing Effects of the Food System, the committee will address the following:


• Review the existing data, information and research on consumer food waste, including assessments
of effectiveness for past and current and reduction efforts.

• Make actionable recommendations for research directions and food waste reduction strategies; and

• Identify implementation strategies to reduce wasted food at the consumer level


The committee will issue a report with conclusions and recommendations at the end of the study.
Meetings of the Committee


Meeting 4 | January 27-28, 2020
This meeting will be closed in its entirety

Meeting 3 | November 18-19, 2019
This meeting was closed in its entirety

Meeting 2 | October 7-8, 2019
Washington, DC
Open Session on October 7 and 8 - the open session starts at 4:15 on October 7
Meeting Agenda | Register

Meeting 1 | August 15-16, 2019
Washington, DC
Open session on August 16 - Meeting Agenda


Maria Oria, Study Director
Heather Kreidler, Associate Program Officer
Alice Vorosmarti, Research Associate
Tina Latimer, Senior Program Assistant

---

Committee Members
Committee Bios

Barbara Schneeman (Chair), U.S. Agency for
International Development
Cait Lamberton, Wharton School of Business,
University of Pennsylvania
Laura Moreno, University of California,
Berkeley
Roni Neff, Johns Hopkins University
Richard Nisbett, University of Michigan
Jennifer Otten, University of Washington
Brian Roe, The Ohio State University
Christopher Shea, University of North Carolina
Tammara Soma, Simon Fraser University
Gail Tavill, Packaging and Food Systems
Sustainability Consulting

---
Sponsors

Foundation for Food and Agriculture Research
The Walmart Foundation

---

Contact

For more information, contact:

Tina Latimer
(202) 334-3218

Mailing Address:
Keck Center
500 Fifth Street, NW
Washington, DC 20001