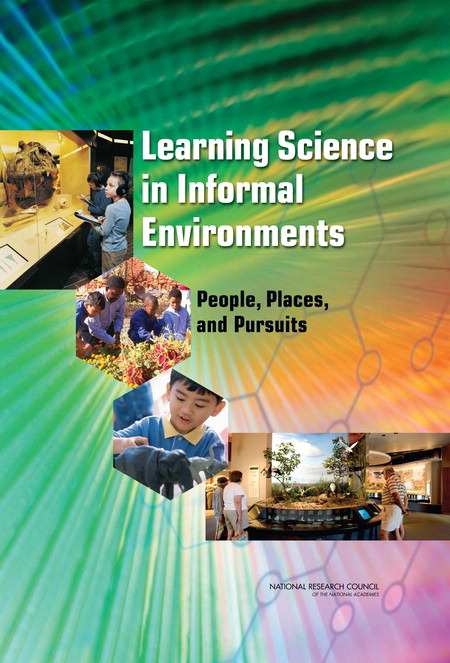 Download or read the report for free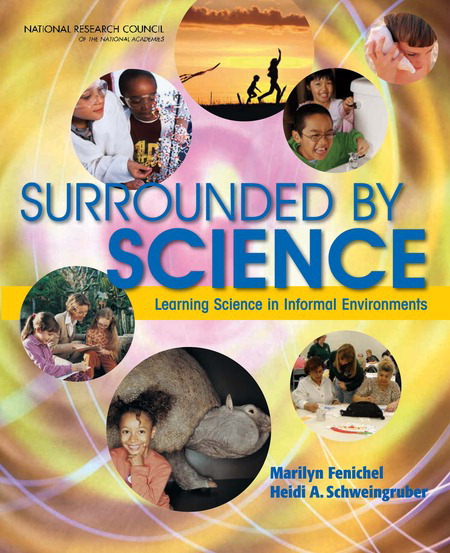 Download or read the resource for practitioners
This report synthesizes the research on science learning in informal environments. Informal science learning is a burgeoning field that operates across a broad range of venues (museums, media outlets, state parks, science clubs, after school programs), and envisages learning outcomes for individuals, schools, families, and society. The evidence base that describes informal science, its' promise and effects is informed by a range of disciplines and perspectives, including field-based research, evaluations, visitor studies, and more traditional psychological studies of learning. While the informal science learning literature is broad and diverse, the evidence base is also splintered.

Sponsor: National Science Foundation's Division of Research on Learning in Formal and Informal Settings


Based on the consensus report, Learning Science in Informal Environments: People, Places, and Pursuits, the Board on Science Education developed a resource for practitioners that is based on the evidence, findings, and conclusions of the consensus report. This resource, Surrounded by Science: Learning Science in Informal Environments, provides practitioners with a view of the research findings situated in the context of their daily work.

Sponsors: National Science Foundation's Division of Research on Learning in Formal and Informal Settings, the Institute for Museum and Library Services, and the Burroughs Wellcome Fund


---

During the course of papers were commissioned for the

Committee on Learning Science in Informal Environments: A Review of the Research Past, Present, and Future

through support from the National Science Foundation. These papers were presented at committee meetings between June 2006 and October 2007.
Read the background papers

Taking Science to School: Learning and Teaching Science in Grades K-8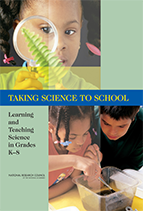 What is science for a child? How do children learn about science and how to do science? This report provides a comprehensive picture of what we know about teaching and learning science from kindergarten through eighth grade.
This report will be an essential resource for everyone involved in K-8 science education, and will also be a useful guide for parents.
Ready, Set, Science!: Putting Research to Work in K-8 Classrooms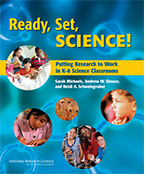 This report is filled with classroom case studies that bring to life the research findings and help readers to replicate success. It shows how teachers work to select and design rigorous and engaging instructional tasks, manage classrooms, orchestrate productive discussions with culturally and linguistically diverse groups of students, and help students make their thinking visible using a variety of representational tools.

How People Learn: Brain, Mind, Experience, and School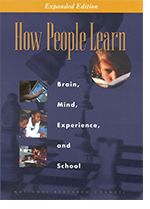 This report offers research about the mind and the brain that provides answers to a number of compelling questions. Evidence from many branches of science has significantly added to our understanding of what it means to know, from the neural processes that occur during learning to the influence of culture on what people see and absorb. The report examines these findings and their implications for what we teach, how we teach it, and how we assess what our children learn. The book uses exemplary teaching to illustrate how approaches based on what we now know result in in-depth learning.