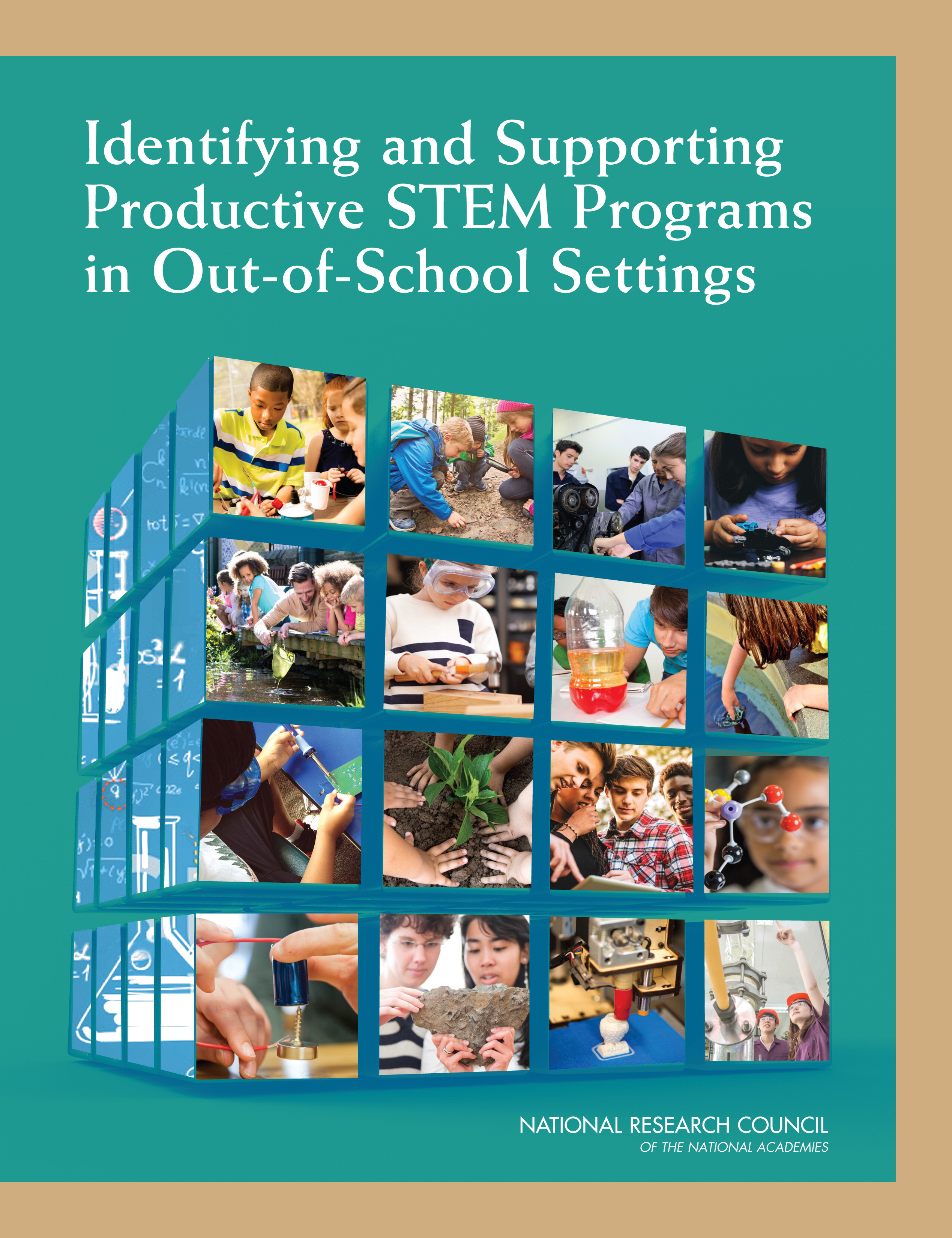 Read or download for free:

More and more young people are learning about STEM in a wide variety of afterschool, summer, and informal programs. At the same time, there has been increasing awareness of the value of such programs in sparking, sustaining, and extending interest in and understanding of STEM.

To help policy makers, funders and education leaders in both school and out-of-school settings make informed decisions about how to best leverage the educational and learning resources in their community, Identifying and Supporting Productive STEM Programs in Out-of-School Settings identifies features of productive STEM programs in out-of-school settings. The report also provides guidance on how to evaluate and sustain programs. The report draws from a wide range of research traditions to illustrate that interest in STEM and deep STEM learning develop across time and settings.

This report is a resource for local, state, and federal policy makers seeking to broaden access to multiple, high-quality STEM learning opportunities in their community.

Sponsors: National Science Foundation

---

Public Report Briefing

February 12, 2016

Members of the authoring committee and other experts gave an overview of the report and discussed the report's recommendations and their implementation into practice. Agenda | Presenters' Bios


Archived webcast




---
July 7 - Informal STEM Education 101: A Briefing for Policymakers on the Basics of "What We Mean when We Talk about Informal STEM Education"


More information
Successful K-12 STEM Education: Identifying Approaches in Science, Technology, Engineering, and Mathematics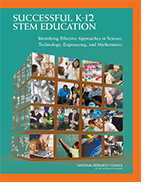 This report defines a framework for understanding "success" in K-12 STEM Education and examines the vast landscape of K-12 STEM education by considering different school models and identifying some conditions that promote and limit school- and student-level success in science, technology, engineering, and mathematics.
Learning Science in Informal Environments: People, Places, and Pursuits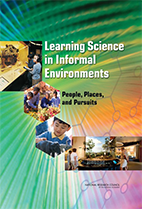 Informal science is a burgeoning field that operates across a broad range of venues and envisages learning outcomes for individuals, schools, families, and society. Learning Science in Informal Environments draws together disparate literatures, synthesizes the state of knowledge, and articulates a common framework for the next generation of research on learning science in informal environments across a life span.

Surrounded by Science: Learning Science in Informal Environments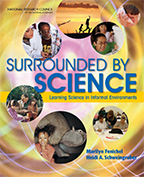 Practitioners in informal science settings--museums, after-school programs, science and technology centers, media enterprises, libraries, aquariums, zoos, and botanical gardens--are interested in finding out what learning looks like, how to measure it, and what they can do to ensure that people of all ages, from different backgrounds and cultures, have a positive learning experience. This report is a tool that provides case studies, illustrative examples, and probing questions for practitioners.


---
This section includes information about the committee, the committee's workshop (including presentations and videos), and the papers commissioned during the course of the project.

► View project information