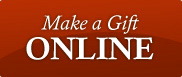 Give to:

---
Give by Mail
Complete and enclose your payment with one of the following donation forms - NAS, NAE, NAM
---
Donor Spotlight
Read why Claire Brindis, NAM '11, feels that much more must be "done in continuing to build scientific evidence."
Meet our Donors
Doing "Something Bigger" for the NAE - Dan Berg

Daniel Berg (NAE '76) has long been an active member and generous supporter of the National Academy of Engineering. This year marks his 40th anniversary as a member, and to celebrate, Berg is "giving big" and joining the ranks of the Academies' Einstein Society – whose members' cumulative lifetime giving is $100,000 or more. In addition, he has joined the Academies' Heritage Society by naming the NAE as a beneficiary of his estate.

"As a professional, NAE has made an enormous impact on me. This is an opportune time to do something bigger," Berg explained. "I've been hoping to become an Einstein member. I thought this would be a nice time to recognize the organization's meaning to me, and what NAE does --not only for the country, but for the world."

Over the years, NAE has provided countless opportunities that helped him advance professionally, Berg said. A former president of Rensselaer Polytechnic Institute, he first encountered his predecessor in that position, George Low, at the NAE. "He gave a talk when he won [the Founders Medal]. Although they didn't meet then, "a couple of years later, he hired me as provost. I truly believe NAE has helped me in my career – not only through the connections I've made but also by broadening my scope and getting me involved in new things."

Even more important, he says, is the opportunity to support the NAE's work. "For a relatively small budget, NAE's impact is incredible. Dollar for dollar, it's a very high return on your investment. It's an organization that provides advice that is grounded in study and analysis. The goal is to do the right thing for society."


For additional information or to make an honorarium anniversary gift, contact Radka Nebesky at 202.334.3417 or RNebesky@nae.edu.

---

Michael Katz (NAM '80)

Senior Advisor, Transdisciplinary Research for the March of Dimes Foundation; and Reuben S. Carpentier Professor Emeritus of Pediatrics and Professor Emeritus of Public Health, Columbia University.


As a Holocaust survivor, Michael Katz (NAM 80) is deeply committed to advancing human rights. The protection of people is probably the most important effort we can make in this very troubled world, said Katz. That commitment has inspired him to both serve on and generously donate to the Academies Committee on Human Rights for more than a decade.


The Committee uses the influence and stature of the Academies and its members in support of scientists, engineers, and health professionals around the world who have been subjected to severe repression for peacefully exercising their internationally recognized human rights. The Committee's often personal, colleague-to-colleague approach is unique and meaningful, Katz said. When one is isolated in matters of human rights violations, one feels that no one remembers. Making sure that they know that others are thinking of them makes an enormous difference for their psyche.


One of Katz's first efforts on behalf of the Committee was to meet with a biomedical researcher in Belarus who was being mistreated and under house arrest. We spent about 45 minutes with him and assured him that the Committee was thinking about him. He was actually crying because of how distressed he was. Ultimately, the researcher was able to emigrate to France.


The Committee's many successes in supporting and rescuing colleagues who are suffering spring from this individual approach, Katz said. It is much easier for [the Committee] to break through by saying that we are acting because our colleague is in trouble.


---

Claire Brindis (NAM '11)

When Claire Brindis was elected to the National Academy of Medicine (formerly the Institute of Medicine) in 2011, it was one of the most thrilling moments of her academic career.




"To be elected to this very august group was extremely meaningful in terms of the recognition of my scientific contributions," said Brindis. "But it was also a humbling moment. While I was awed by the others in my cohort, who represented such a diverse set of disciplines, I was also touched to see how many of my colleagues also felt the same level of humbleness. Being acknowledged is affirming, but there was also a shared feeling that so much more needs to be done in continuing to build scientific evidence."

Brindis was contributing well before she was elected to membership, serving on a number of study committees that examined a variety of issues. That service also inspired her to donate generously to the NAM over the years. "It's a return on investment issue for me," she explained.

"My gifts express the confidence that I feel about the organization in making wise choices about how to bring evidence and science to the public – which is also a personal agenda that I have. It's so important to be able to bring the science together, objectively review it, and synthesize that information in ways that are approachable for stakeholders who have to make difficult resource allocations. ...The Academies' commitment and dedication to this core value of bringing science to public policy is something to which we can all contribute."


---

George (NAE '87) and Virginia Bugliarello
George Bugliarello ('87), and his widow, Virginia, have always valued education. George, who died in 2011, spent most of his long and distinguished career in academia, first as dean of engineering at the University of Illinois at Chicago and then as president and chancellor of Polytechnic Institute of New York University. And Virginia, who recently retired after serving 40 years as a librarian at the Port Washington, N.Y. public library, is a committed volunteer for an adult literacy program. So it seemed fitting to Virginia to honor George's memory by making a generous gift to the National Academy of Engineering's Engineer Girl program, dedicated to encouraging girls and young women to become engineers.

"In the early 70s, George organized a symposium when he was at the University of Illinois that was one of the first efforts in encouraging women to go into engineering," Virginia said. "This gift to Engineer Girl felt perfect."

Additionally, the gift recognizes George's decades of service to the NAE. He was NAE's foreign secretary from 2003 to 2011, the "interim" editor of the Bridge for more than 10 years, and a member of dozens of committees. "He was always involved because the NAE meant a lot to him. And by osmosis, it means a lot to me."

---

Ken Xie (NAE '13)

Ken Xie attended his first National Academy of Engineering activity in March 2013: the Regional Meeting at Stanford. While there, NAE vice president Maxine Savitz remarked on the importance of philanthropy to NAE's work. Shortly thereafter, Ken Xie decided to direct a $100,000 gift from the Xie Foundation in support of the NAE Independent Fund.

"The Academy is uniquely positioned to bring awareness to the great potential of engineering. At a time when it will take creative thinking to maintain American competitiveness and address global problems, I want to make sure NAE has the resources to build strong relationships and to educate government leaders and the public." -Ken Xie

Mr. Xie, founder and CEO of Fortinet, a publicly traded company that specializes in cyber security, was elected for "contributions to cyber security, including network security systems and services."

Mr. Xie's generosity, and that of other NAE members and friends, can help NAE maintain the growth of the NAE Independent Fund, giving the Academy more opportunities to advocate for engineering to be part of the solution to global challenges.
---

Ellis (NAS '73) and Bettsy Cowling

Ellis Cowling has been an active member of NAS for more than half of his life, serving for many years on both the NAS Council and the Committee for Science, Engineering, and Public Policy. For both Ellis and his wife Bettsy, including the NAS in their philanthropic giving was essential:

"The National Academies are a unique, valuable, and precious resource for two major reasons," Ellis explained. "First, the academies provide encouragement for continuous improvement of scientific understanding of the natural, built, and mathematical worlds that surrounds us. Second, the academies help our country (and other societies around the world) learn how to use scientific knowledge...for making wise public policy choices."

Some years ago, Ellis and Bettsy sat down with their financial advisor to decide how they could make the most impact. They carefully weighed what they want to leave to their children and grandchildren and decided to support the NAS with a deferred charitable gift annuity; a gift that provides supplemental retirement income to them and long-term benefits for the NAS.

But, when the time came to start receiving the annuity income, Bettsy and Ellis decided the NAS should keep the entire gift and they terminated their income interest in the annuity. By giving back the annuity income, the Cowlings were entitled to additional income tax benefits. The Cowlings hope their fellow members and friends will consider making annual contributions, like they do, and include the academies in their long-term estate plans to make those annual gifts permanent in the future.

---

Trevor O. Jones (NAE '82)

Trevor Jones was elected to NAE in 1982 for his leadership in the application of electronics to the automobile to enhance its mechanical performance. Since then, he has participated in studies on topics including biological warfare, automotive fuel economy, nuclear regulatory management, aerospace, military systems, and deep sea oil drilling. Mr. Jones also chaired the "2020 Energy Vision" Regional Meeting in Cleveland, OH in 2006, a meeting that drew over 1,300 attendees and 1,000 viewers via webcast.

The National Academy of Engineering, as part of the National Academies, provides unimpeachable, unbiased views and recommendations on vital and strategic technological issues of national importance. It is therefore incumbent upon all professional engineers, particularly NAE members, to fully support NAE's participation in these endeavors."

Mr. Jones has been a generous donor to the NAE for over two decades. He says that he supports the NAE because, as an engineer, he feels a sense of responsibility to support an organization that plays such a unique and nationally important role.

"Being an NAE member provides an unparalleled opportunity to participate in major, advanced technological studies. Such participation provides NAE members the opportunity to interface with a very broad spectrum of expertise in a wide variety of university, government, and industry research organizations. The impact of this career building experience is extremely rewarding and unattainable outside of the NAE."