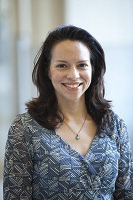 The Anthrax Diaries: Studying the Hidden Lives of Former Bioweapons Scientists
Kathleen Vogel [view bio]
July 11, 2017

Between 2008 and 2012, Vogel conducted an oral history involving 50 interviews with former American and Soviet bioweapons scientists located in the United States, Russia, and Kazakhstan. These interviews bring to life the people behind these weapons programs and reveal the complex reality of the facts, fictions, logics, and imaginaries of ethical thinking and practices of these scientists. These individuals speak candidly about their past work and reveal interesting differences, contradictions, and struggles that show a surprising set of moralities at play in and between these weapons programs, and also reveal how these weapons programs were driven by conceptions (or misconceptions) of one another. These weapons programs were not monolithic, amoral war machines that can be explained only by the Cold War politics of the time. Rather, a striking amount of ethical variability and dilemmas were present that reflect the distinctive nature of biological weapons, as well as the unique local culture (technical and non-technical) that surrounded these scientists. The interviews reveal how different national and laboratory cultures, politics, and technical practices shaped scientist participation in weapons work. There have been long-standing discussions among the public and scholarly communities about whether scientists are responsible for the technologies they create; what is less visible is that this discussion also takes place among scientists and engineers. This talk will explore how oral histories can help us understand complex facets of these secret communities.