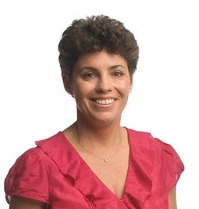 Science for Peace: Balancing Biological Conservation and Sustainable Use in Post-conflict Colombia
Karen Lips [view bio]
August 15, 2017

Register
For over the last 50 years Colombia has suffered from a series of armed conflicts that have resulted in millions of deaths and untold trauma to the Colombian people, including the displacement of over 7 million people from their lands. Colombia is one of 10 Megadiverse countries, despite limited scientific exploration and collection in biodiverse regions of Choco and Amazonia. Thus, Colombia lacks a comprehensive understanding of the numbers and types of natural habitats in the county, has incomplete knowledge of the distribution of most species. When the Colombian Peace Accord was signed in November 2016, the government committed to promoting rural development and addressing inequalities in post-conflict lands, and promised to increase protection and conservation of natural areas. Without relevant data to guide decisions, and lacking strategic planning documents that provide guidance in determining the fate of newly accessible lands, the government lacks the data and policies to direct human settlements and conservation towards appropriate habitats. I will describe research done with Humboldt Institute while an Embassy Science Fellow in Colombia to identify current land uses and discuss a framework to guide land use planning in post-conflict lands.