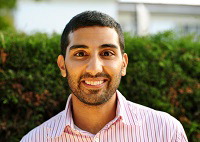 Promoting Comprehensive Service Delivery Through National Health Insurance in Sub-Saharan Africa


Sonak Pastakia [view bio]
March 6, 2018



As USAID continues to push towards working ourselves out of a job, the emergence of national health insurance programs across Sub-Saharan Africa represent a key step in the journey to self-reliance. Through this presentation, a brief summary of the progress and gaps in these national health insurance programs will be described. Dr. Pastakia will also describe his past efforts in trying to increase insurance uptake by providing contextualized multi-sectoral services to rural populations in Western Kenya.